Historic Landmarks Of THP's Development
Founded in 1994, Tan Hiep Phat Beverage Group (THP) is Vietnam's largest FMCG (Fast-moving Consumer Goods) business. As a big beverage corporation in Vietnam, the development of Tan Hiep Phat is nothing short of a Vietnamese success story.
Founded in 1994, Tan Hiep Phat (THP Group) is Vietnam's leading FMCG company and operates three of the leading national brands across Vietnam: Zero Degrees Drink Tea, Dr Thanh Herbal Tea, Number 1 Energy Drink. THP consistently invests in cutting-edge technology and has three state of the art factories in Vietnam. The company's ten aseptic production lines ensure the most hygienic, advanced bottling systems in the world.
Development and historic landmarks
Tan Hiep Phat Trading Service Company Limited (THP Group) was officially established in 1994. The predecessor of it named Ben Thanh Beverage Factory specializing in the production of soft drinks, carbonated soft drinks, and beer. THP Group introduced to the market the first products including: bottled beer, Ben Thanh draft beer and Flash draft beer. These laid products the foundation for the development of an increasingly large market.
In 1995, THP Group expanded 220ml bottle soy milk production factory (Soya soy milk). In 1996, it expanded the production line and launching Flash draft beer into the market.
In 1999, Ben Thanh Beverage changed its name to Ben Thanh Beverage Factory, producing soy milk, bottled beer, draft beer, and Flash draft beer.
Ben Thanh Beer was the first beer industry in Vietnam to achieve ISO 9001-2000 certification, certified by the international quality management agency called Det Norske Veritas (Netherlands) on March 23, 2000.
In 2001, it built a factory and office in Vinh Phu commune, Thuan An city, Binh Duong province. Additionally, it launched the product named Number 1. THP Group made unprecedented success for this product with the record of "Top 5 best-selling products" all over Vietnam within just 3 months after being on the market.
Tran Uyen Phuong with her parents and sister. Photo: Ms. Tran Uyen Phuong, Deputy General Director of Tan Hiep Phat Group.
In the following years, THP Group launched the products named Number 1 (a kind of energy drink), Laser bottled draft beer, Number 1 Soy milk, Number 1 purified water, Ben Thanh Gold Beer.
In 2002, in order to diversify new products and meet the increasing consumption tastes of a large number of customers, THP Group launched carbonated soft drinks under the famous brand Number No. 1 with its own unique flavors such as Number 1 Cola, Number 1 Juice, etc.
In December 2003, "Fresh beer" bottled as Laser Beer was first introduced. Laser Beer was the first bottled draft beer product in Vietnam, opening a new landmark for the Vietnamese beer industry.
In October 2004, Soya soy milk product under the brand Number 1 was introduced with warm reception from customers.
In 2006, THP Group launched Zero Degree Lemon Green Tea product, which was convenient for customers. It became the leader in the Vietnamese market in the production of beneficial bottled green tea products. Currently, this product is a key one of the company and is very popular with consumers.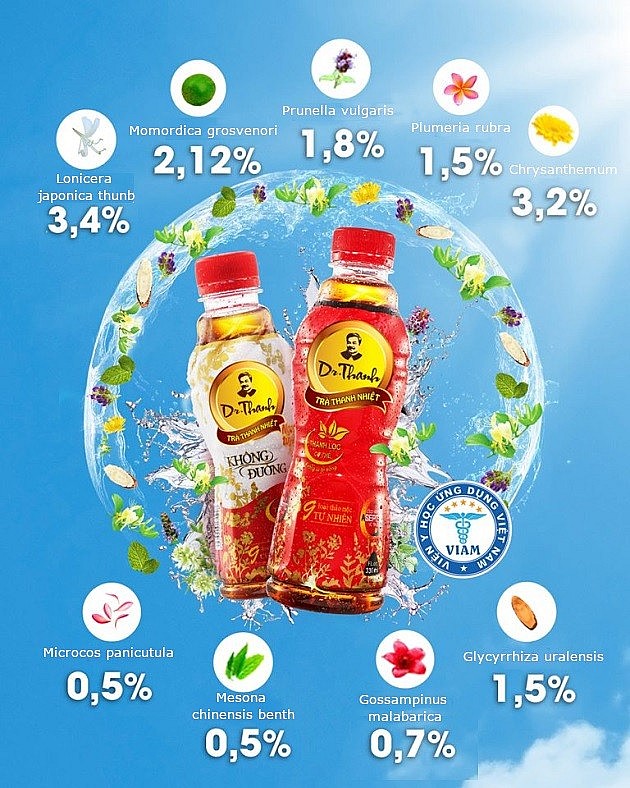 Dr. Thanh Herbal Tea is made up of nine distinct herbs. Photo: Inspector
In December 2008, following the success of Zero Degree Lemon Green Tea, the company launched a herbal beverage product named Dr Thanh herbal tea.
In 2012, THP won Vietnamese High-Quality Goods Awards voted by consumers, and was proud as National Brand.
In 2018, THP entered the Top 10 prestigious beverage enterprises in 2018 announced by Vietnam Report. It also achieved National Brand 2018.
In 2019, THP won National Quality Gold Award 2018 (TQM – Malcolm Baldrige). It was listed as the top of the best places to work in Asia in 2019 – Best companies to work for in Asia (chapter in Vietnam).
In 2020, it was named as one of the top 10 prestigious beverage companies in 2020 – Industry group: Non-alcoholic beverages (beverage, tea, coffee…) announced by Vietnam Report. It achieved National Brand 2020.
THP's logo and its meaning
The logo of THP Group is the image of two hands clasped together and thumbs up showing the excellent quality of the product as well as the strength of vitality and willingness to become the top digital beverage supplier in Vietnam and Asia. The logo has two main colors as green and blue, representing the nature and natural quality of the product, along with the will to complete the mission and to conquer the Vietnamese and Asian markets.
Leaders with heart and vision
DR. THANH – CEO and Founder
Dr. Thanh Tran is the Founder and CEO of the THP Beverage Company. Since starting a small beverage workshop in 1994, Dr. Thanh has revolutionized the soft drinks industry in Vietnam and is responsible for the production of three National Brands: Dr. Thanh Herbal Tea, Number 1 Energy Drink and Zero Degrees Green Tea with Lemon, in addition to being the first entrepreneur to introduce PET packaging to the country.
Dr. Thanh has created an organization that puts people at the heart of his business and supports his daughter, Phuong's, implementation of a generous CSR program across Asia including the sponsorship of the only Vietnamese team to conquer Mount Everest and ongoing investment into youth sports across the country including the sponsorship by Number 1 Energy Drink of the famous Iron Man contest in Vietnam in May 2016.
Dr.Thanh has been awarded the Certificate of Merit for achievements in socialism and defends the country by Vietnam's Prime Minister Vietnam. UNESCO named him a "Talented Businessman" and in 2010, THP was awarded the Vietnam Trade Star.
MS. PHUONG UYEN TRAN – Deputy CEO
Ms. Phuong Uyen Tran has been with the THP Beverage Group since 2004 where she now holds the position of Deputy CEO. Phuong Uyen Tran has responsibility for the company's marketing, public relations, and CSR programs nationally and across Vietnam's 63 provinces. Phuong Uyen Tran also leads THP's international marketing programs across 16 countries where THP's products are distributed including Canada and China. Prior to her current role, Phuong Uyen Tran was head of THP's Media Department.
Phuong Uyen Tran is a member of the YPO (Young Presidents Organization) and an Executive of the Beverage Association of Vietnam. She is also the Honorary Consul of Sudan in Ho Chi Minh. Phuong Uyen Tran holds a degree in Business Administration from the University of Bradford in Singapore.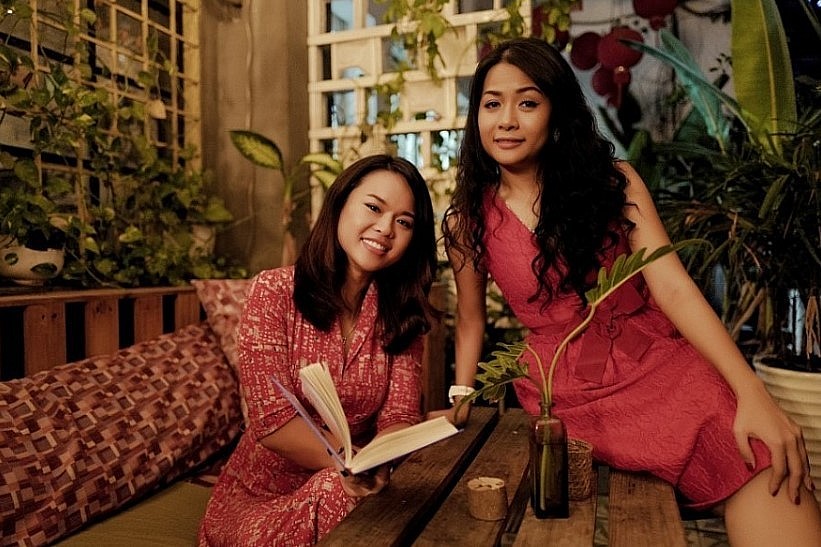 Tran Uyen Phuong (right) and her sister, Tran Ngoc Bich (left). Photo: cafebusiness.vn.
MS. BICH TRAN - Deputy CEO, CEO of Number One Ha Nam Ltd
Graduate Finance Management from Manchester University in United Kingdom. She is currently holding position as CEO of Number One Ha Nam Ltd and Deputy CEO of Tan Hiep Phat Beverage Group.
She is proud to receive award from Ministry of Industry and Trade, Chairman of Ha Nam's people committee, Chairman of Binh Duong's people committee, Award from Vietnam Beer Alcohol Beverage Association, etc. for great contribution to business development and positive addition to social and ecological development.
Three key productions of Tan Hiep Phat
Number 1 energy drink was first churned out nearly 20 years ago, laying the foundation for the development of Tan Hiep Phat's beverages.
"It takes only 45 mins for one batch of Number 1, but back then, it was a long process", Mr. Tu, who worked in the laboratory recall, adding that there were only two engineers working for them at that time, one took care of all the machinery and equipment, the other was in charge of the product research.
The very first bottles of Number 1 were stock on shells were sold like hotcakes. Retailers scrambled to get the distribution, some even had to pay two weeks in advance. Tan Hiep Phat Beverage Group's production capacity only met the market's high demand when the third factory operated.
The second product is Zero Degrees Green Tea , which debuted in early 2006. Despite bad rumors about the high prices in comparison with ice tea's in streetside stalls, Zero Degrees Green Tea, priced at VND 7,000 (US $0.3), was widely sold across the country, from rural areas to big cities.
In late 2008, Tan Hiep Phat continued to dominate the beverage market in Vietnam with the third drink, Dr Thanh Herbal Tea , the recipe of the herbal drink with no artificial colors, preservation was finished within just 45 days. Dr Thanh Herbal Tea is produced under the modern aseptic technology.
Vietnamese Herbal Tea
To join in the celebration of International Children's Day on June 1st , Mr. David Riddle, CEO of Tan Hiep Phat Group and staff members have visited households of children orphaned by COVID-19 pandemic in Ho Chi Minh City to offer encouragement and presents.
June 01, 2023 | 15:04
Vietnamese Herbal Tea
Night shift and occupations have become an indispensable part of the constant development of modern society. Many people are willing to work night shift because of the quietness and high income, but also struggle to find solutions to keep their energy and spirit awake.
May 25, 2023 | 09:18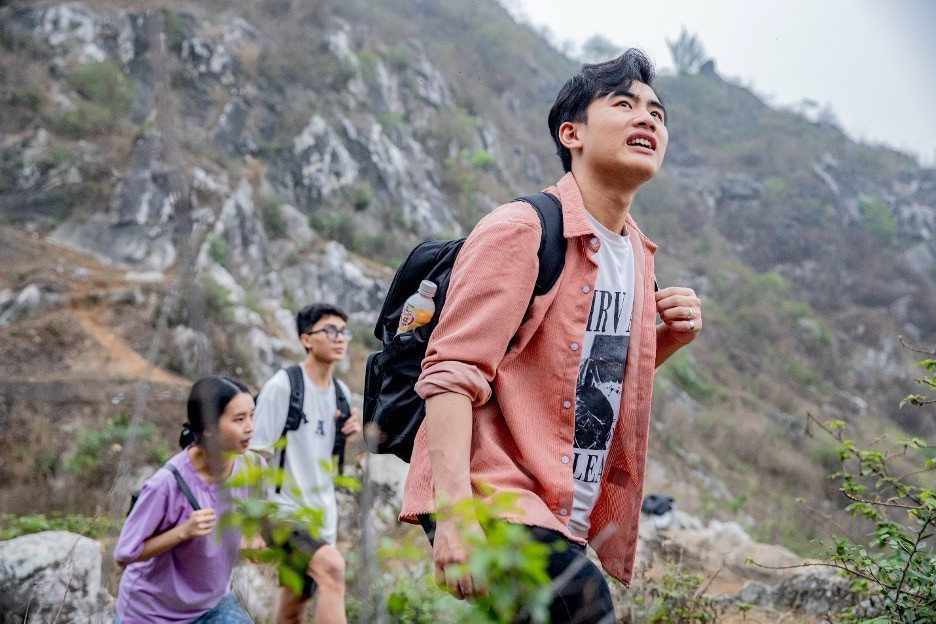 Vietnamese Herbal Tea
Living in a hustle and bustle life, maintaining a healthy nutrition for body balance is found difficult by many people. Especially dynamic juniors with only enough time to allocate work, study, and self-exploration. However, they themselves have discovered the convenient secret simplifying this.
May 24, 2023 | 08:56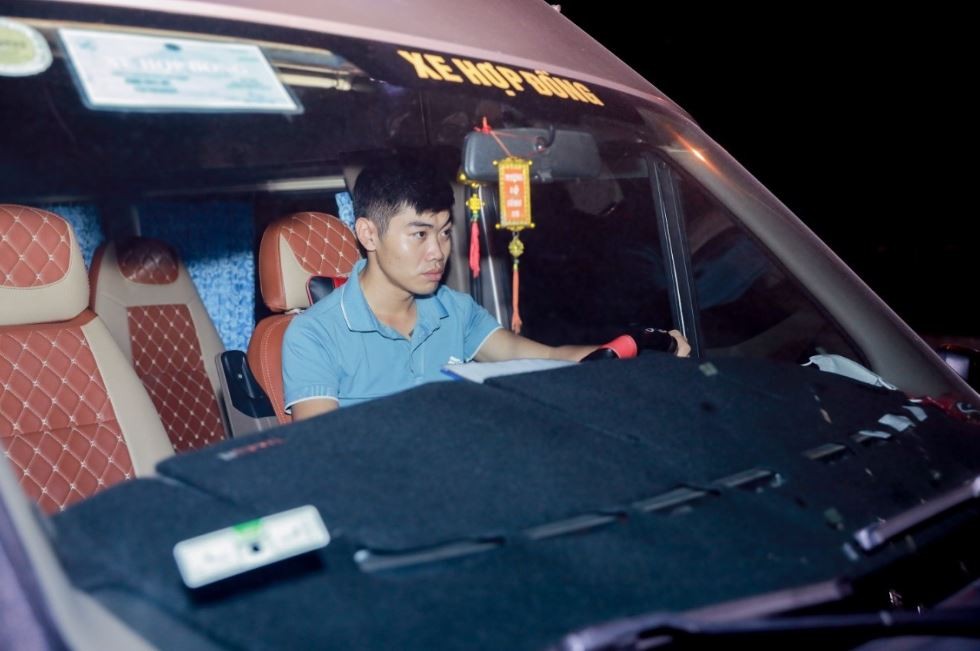 Vietnamese Herbal Tea
Long-distance drivers often face pressure when they have to drive at night, challenging their concentration to ensure safety. How do they overcome this pressure, especially the feeling of drowsiness when driving through the night?
May 24, 2023 | 07:28