How to Prevent Death by Drowning
For drowning victims, immediate medical attention is required to prevent possible complications.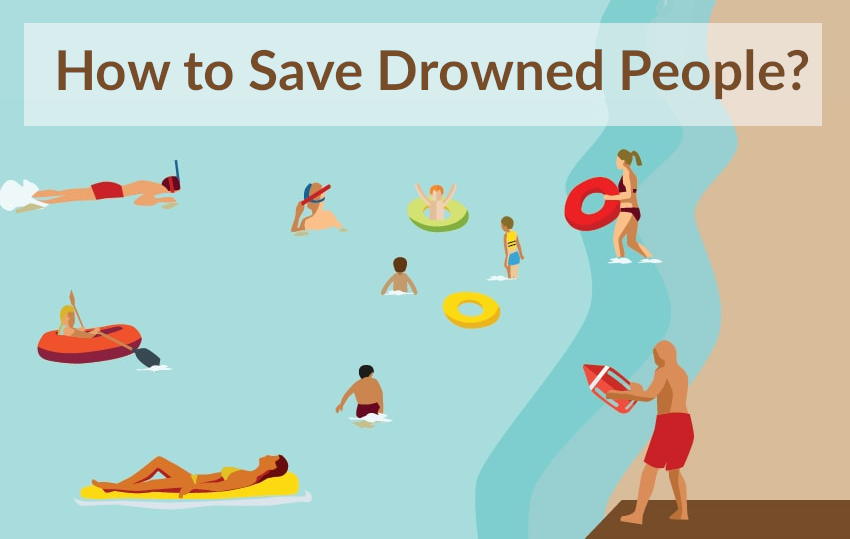 Photo: Health Blog
What leads to drowning?
Drowning mostly happens because of children's activeness and curiosity, and parent carelessness. Children, whether they know how to swim or not, may face danger if not being closely watched by parents.
Children may be surrounded by factors leading to drowning such as water pots, tanks, wells, lakes, rivers, and ponds with no safety measures. Construction works, sand and soil mining, and ponds close to water crops may leave deep and dangerous holes without protective fences, which can cause drowning.
Drowning can occur in the following cases: suffocating, inability to swim, headfirst falling, sudden fainting when contacting water, tiredness when deep-diving or swimming, lose of body temperature due to cold water, and cramping.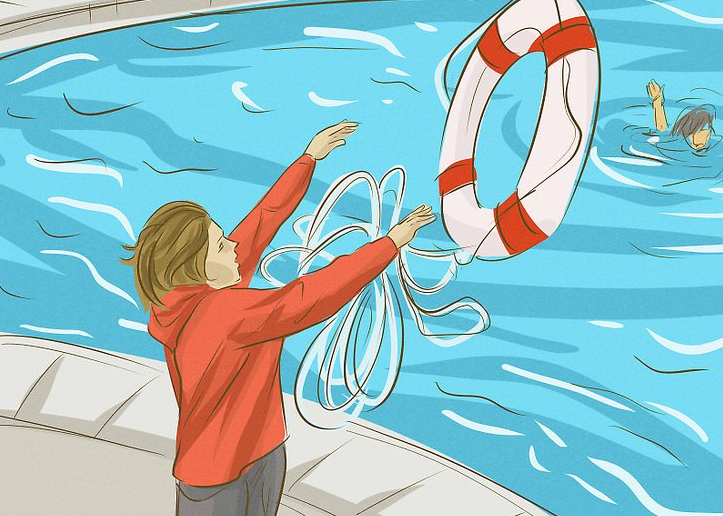 Use a lifesaver to pull a drowned victim in. (Photo: Living Stingy)
How to avoid drowning?
Avoid going near dangerous water areas. Avoid getting yourself into risky situations such as playing in ponds, rivers, lakes when not knowing how to swim, staying near uncovered wells, tanks, or sewers.
When swimming, children should wear life jackets and be closely supervised by adults.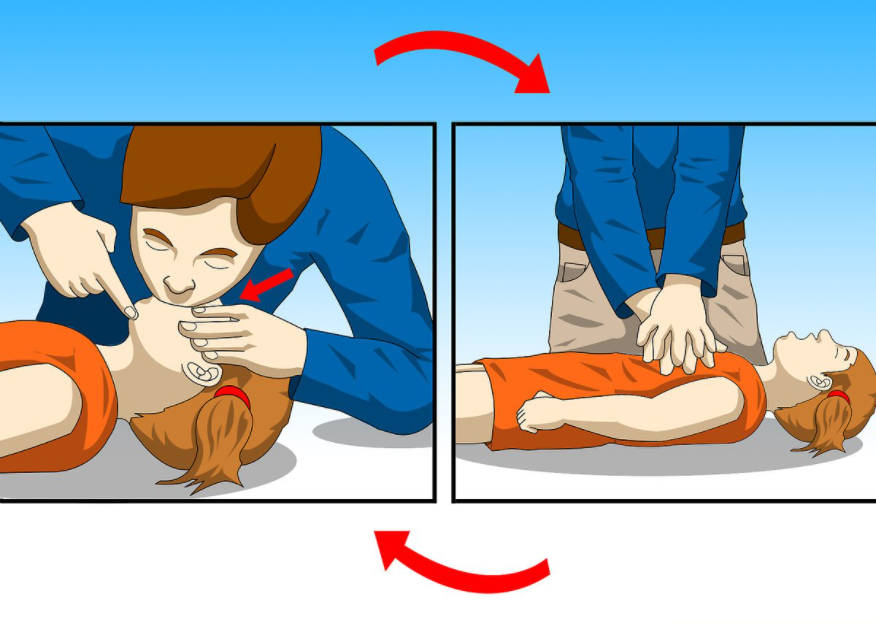 CPR and chest compressions. (Photo: Quora)
How to give first aid to drowned people?
Call for help immediately when someone falls into the water. Do not jump into the water to save the drowning person if you do not know to swim and how to give first aid to drowning people.
Quickly give your hand, a long stick, a rope or a lifesaver tied to a long rope to those drowning, then pull the victim to the bank. Take him/her out of the water and lay down in an airy space.
If the victim is unconscious, check for his/her breathing by observing chest movements:
If the chest has no movement, the victim has stopped breathing. In this situation, clear out the person's mouth, make sure nothing prevents his/her breath, then give him/her mouth-to-mouth breaths. Then check the carotid artery and inguinal pulses for pulsation. If there is no pulse, the victim is in cardiac arrest, press on the lower half of the sternum (heart position). Continuously give the victim chest compressions and mouth-to-mouth breaths continuously while transferring him/her to a medical facility.
If the victim still breaths, put them on their on side to allow any vomit to escape.
Take off the victim's wet clothes, and cover them with dry blankets.
Get the person to a medical facility promptly, even if he/she appears to have fully recovered. Secondary breathing difficulty can occur several hours after drowning. The victim also needs to be checked for pulmonary edema.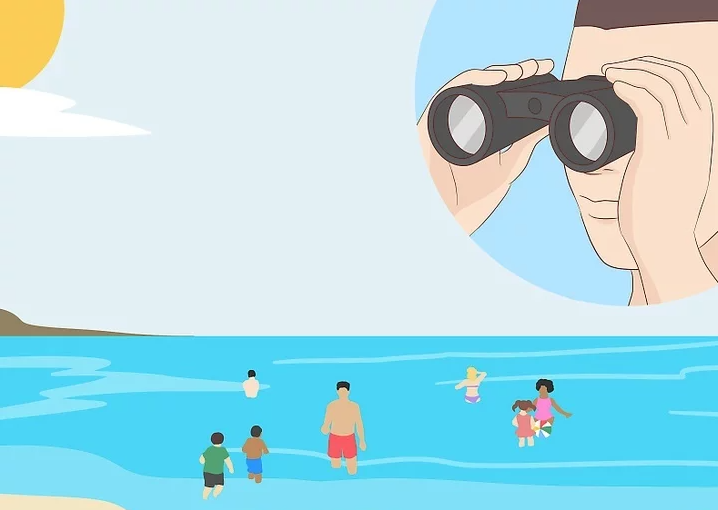 Children must not go swimming without adults supervision. (Photo: WikiHow)
What should be avoided when saving drowned people?
A person who has inhaled water may show signs of acute pulmonary edema such as shortness of breath, chest pain, cough, sudden changes in behavior and fatigue. These signs are not easy to detect, especially in children. If left untreated for a long time, those symptoms could lead to death.
Do not turn the drowning victim upside down or put them on your shoulders hoping the water to get out. This action wastes time to do CPR, which could save the victim. Moreover, when suffocating, very little water can get into the victim's lungs. The water can get out if the victim receives proper first aid.
Do not stop CPR or chest compressions when transferring the victim to the hospital. Those two aids help reduce the risk of sequelae, especially those related to the brain.
Perform the rescue from behind. (Photo: WikiHow)
Doctor's advice
Firstly, do not jump into cold water if your body temperature is high. The average body temperature is 37 degrees Celsius. If you suddenly jump into cold water, your body temperature will change unexpectedly, leading to cramps, especially in hot summer weather. Cramps increase the risk of drowning. Therefore, after being under the hot sun, you need to sit for a few minutes, letting your body cool down, then bathe under the shower and only then jump into the pool, lake or sea. Allow your body to get familiar with the water temperature by dipping your hands and legs into the water first.
Do not get into the water if you are not sure about the area's depth. Do not eat too much or drink alcohol before going swimming.
Children must not go swimming without adult supervision. Parents should not leave uncovered water tanks or pots around the home.