Hue Help Continues "Swimming for Safety" Project
Many activities to enhance water safety skills for children in the central province of Thua Thien-Hue are ongoing
At the ceremony. Source: Hue Help
A closing ceremony for the Swimming for Safety programme in Thua Thien Hue province for 2020 has been held. Representatives from Hue Help - a UK charity, the Luxembourg Development Cooperation Agency (LuxDev), the Department of Education and Training and the Department of Labour, Invalids and Social Affairs joined the ceremony, along with the school teachers who delivered the programme.
Delegates discussed the current drowning situation in Vietnam, the results of the programme as well as how we to run important lessons safely during the Covid-19 pandemic.
The workshop provided aN opportunity for valuable feedback from teachers and everyone involved in the programme, which trained 1,200 children in vital swimming and water skills.
This programme was funded by LuxDev under a climate change adaptation programme.
The challenges of Covid-19 and severe flooding last year led to significant disruption, but thanks to the support of LuxDev, provincial People Committee and Department of Education and training as well as all school leaders and teachers involved, programme have succeeded.
Following on from this successful programme, Hue Help also launched the next round of swimming lessons in Thua Thien Hue province, which will aim to teach a further 2,000 children how to swim and stay safe around water.
This expansion coincides with the launch of the first ever World Drowning Prevention Day on July 25.
In Thua Thien Hue, Hue Help has been implementing the Swimming for Safety programme since 2016. So far, the programme has helped to train about 100 swimming teachers and 3,000 students. In addition, it also organizes extra-curricular programs on drowning prevention communication for students at some primary schools. Through these activities, it has contributed to reducing the number of child drowning deaths, especially in the summer and rainy season.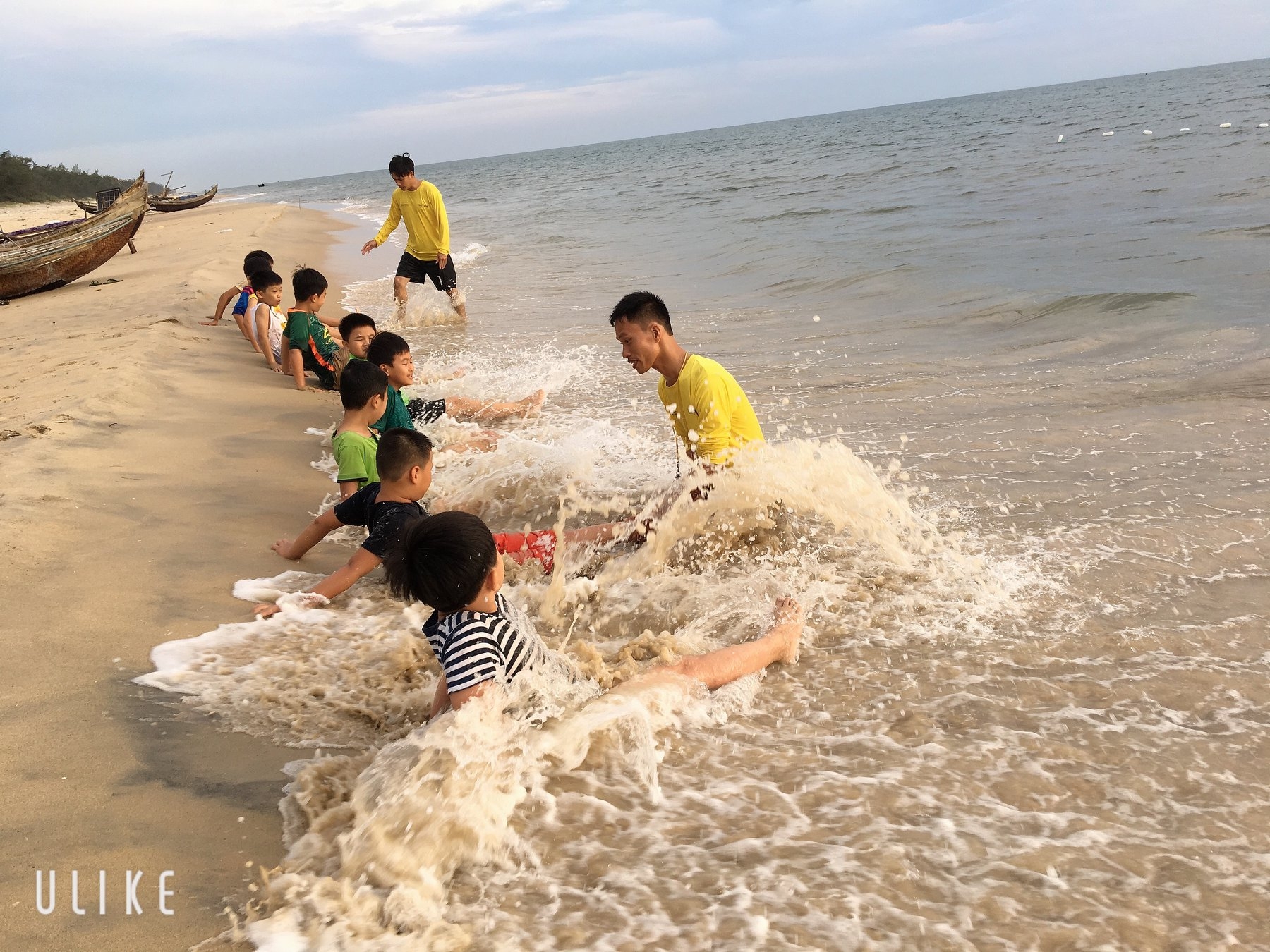 An open water swimming lesson. Source: Hue Help
According to the World Health Organization (WHO), in the past decade, up to 2.5 million people have died from drowning, especially children. Every hour that goes by drowning claims the lives of 42 people, and it is estimated that every year nearly 235,600 people die from drowning worldwide.
Vietnam has a drowning rate 10 times higher than developed countries. Over the past 5 years, the drowning death rate in Vietnam has tended to decrease, but on average there are still 3,500 drowning deaths, of which, over 2,000 cases are children. Every day more than five children in the country die from drowning. Only 30% of children in school and junior high school age can swim and very few children have safety skills in the water.
A programme have been approved by Prime Minister Pham Minh Chinh on the prevention of injuries and accidents among children for the 2021-2030 period.
The programme strives to have 95% of children aged 6 – 16 educated about road safety rules, and 60% of them able to swim and be aware of water safety rules; while 100% of villages and school-based medical workers will be trained about first aid techniques for children.