International commercial flights asked to be suspended by PM
To avoid another possible outbreak of COVID-19, Prime Minister Nguyen Xuan Phuc has required to suspend international commercial flights.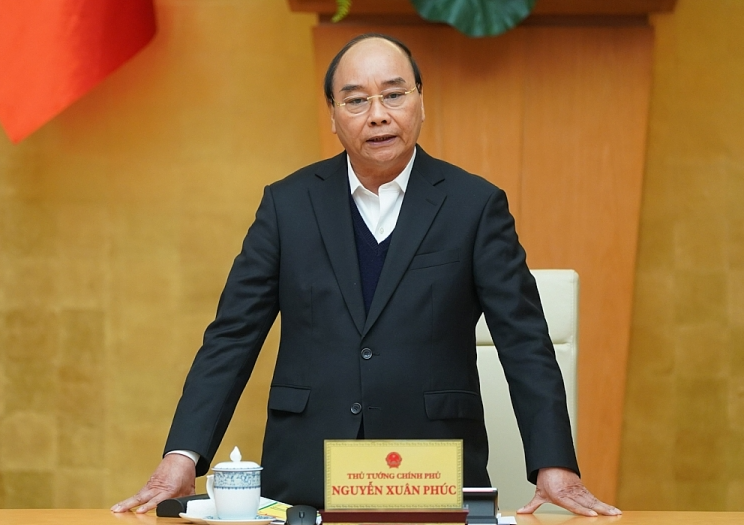 International commercial flights asked to suspend by Prime Minister. (Photo: VGP)
Speaking at the Government Meeting on COVID-19 on the evening of December 1, Prime Minister Nguyen Xuan Phuc emphasized the aim of "staying calmer and decisive". He asked the whole political system to fiercely join the war against the pandemic, raising responsibility and vigilance in all fields, as well as strictly follow the "5K Message", most importantly first 2 of all, which are wearing a mask and disinfecting.
"Continue to implement the strategy that was effective in the previous two outbreaks, which is to strictly control people entering from outside, completely zoning off the pandemic sources from inside the country, and effectively and responsibly treat the infected patients", the Prime Minister ordered.
He asked Ho Chi Minh City authorities to urgently and rapidly investigate, trace, and isolate all F1 and F2 suspicions relating to the positive cases reported, in order "not to let the third outbreak endanger the community".
Relating to the recent infection, Prime Minister asked the Ministry of Transport to take the lead in directing the review and clarification of responsibilities, determining that this situation was caused by a severe violation and that it was necessary to strictly handle organizations and individuals involved.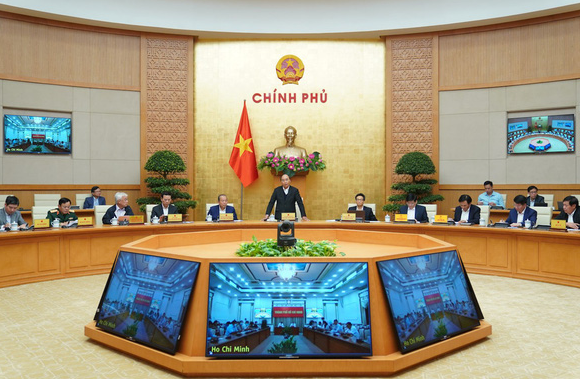 Vietnam's PM directed to continue to halt unnecessary activities. (Photo: Tuoi Tre)
Phuc said that nationwide provinces and cities, notably Ho Chi Minh City, Hanoi, Da Nang, Can Tho, Hai Phong, must focus on requiring citizens to wear masks, disinfect, regularly inspect and control places with high risk of infection.
"Suspension of international commercial flights, only allow the function of repatriation flights. Passengers on all international flights are required to be on quarantine for 14 days", he stated.
The Ministry of Transport, together with the Ministry of Health would be in charge of the isolation of the flight crews and flight attendants in a strict manner, in accordance with the regulations.
Vietnam's PM directed to continue to halt unnecessary activities; while activities of mass gathering must strictly apply measures to prevent any pandemic outbreak; implement social distancing in high-risk areas and come up with a reasonable zoning policy that not badly affects daily life, production, and business.
Regarding information and communication work, the Prime Minister asked to continue to popularize the spirit of staying proactive in pandemic prevention and control as COVID-19 development was still complicated worldwide. He asked to prevent negative information, "no panic, no trembling as infections found in the community of Ho Chi Minh City".
It is necessary to ensure the system's capacity, including a willingness to take the lead in pandemic prevention. The Prime Minister also noted the issue of COVID-19 vaccines.