Italy wants to strengthen relations with Vietnam
Italy wishes to boost ties with Vietnam, one of its most important markets in Asia-Pacific.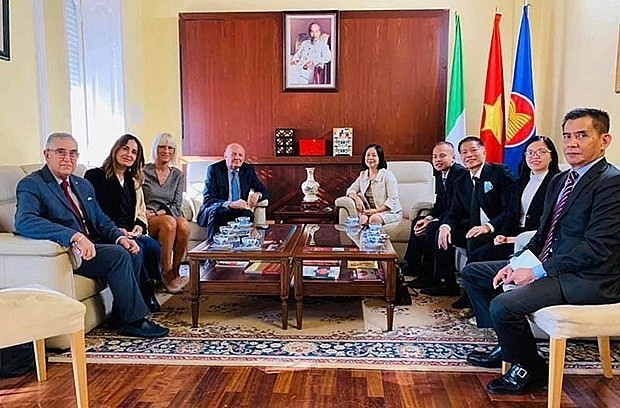 Italian Deputy Minister for Economic Development Gilberto Pichetto Fratin visits Vietnamese Embassy to Italy (Photo: The World & Vietnam Report)
Italian Deputy Minister for Economic Development Gilberto Pichetto Fratin made the statement while visiting the Vietnamese Embassy in Rome on October 13, during which the official expressed his delight at the growing strategic partnership between Vietnam and Italy over the years.
Fratin highlighted Italy's priorities in economic development in the time to come, and called for joint efforts in adapting to climate change, considering this an important international cooperation sphere.
Affirming his support for the EU-Vietnam Investment Protection Agreement (EVIPA), the Deputy Minister pledged to urge the Italian parliament to ratify the deal for interests of both countries, according to VOV.
He expressed a hope that tourism activities between the two sides will be resumed soon, and agreed on coordination in organising the eighth meeting of the Vietnam-Italy Joint Committee on economic cooperation.
He also stressed the increasing interest of Italian firms in the Vietnamese market.
For her part, Vietnamese Ambassador to Italy Nguyen Thi Bich Hue thanked the Italian Government for providing Covid-19 vaccines for Vietnam.
Hue shared her positive assessment of the bilateral cooperation, especially in economy thanks to free trade agreements in which both Vietnam and Italy signatories, including the EU-Vietnam Free Trade Agreement (EVFTA) and the Comprehensive and Progressive Agreement for Trans-Pacific Partnership (CPTPP).
The diplomat said she hopes that the Italian parliament will soon ratify the EVIPA, thus promoting the bilateral economic ties in the future. She spoke highly of commitments by Italy as a member of G7 and G20 in global issues such as health care and climate change.
She also highlighted Vietnam's interest in economic recovery and transformation, regarding it as an opportunity for both sides to improve the quality of their relationship.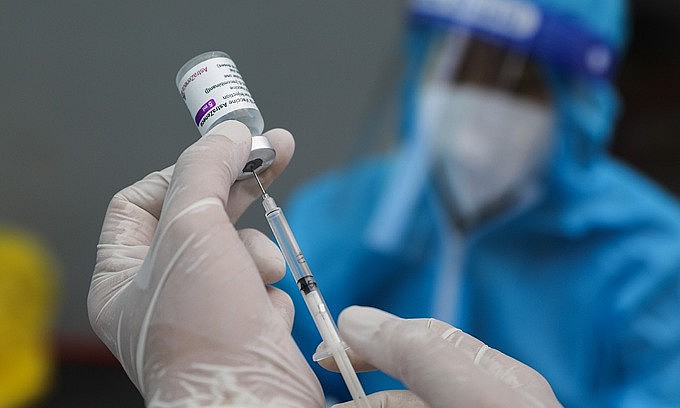 A health worker prepares a Covid-19 vaccine shot in HCMC's Thu Duc City, August 1, 2021. Photo : VnExpress
In late September, the European Union delegation in Vietnam said Italy would donate over 1.2 million more Covid-19 vaccine doses to Vietnam.
"The government of Italy has decided to donate an additional amount of 1,225,440 vaccine doses for Vietnam, making its total aid number more than 2.8 million doses," said European Union in Vietnam's Facebook page, as cited by VnExpress.
On September 21, Italy said it would provide Vietnam 796,000 AstraZeneca Covid-19 vaccine doses through global vaccine access mechanism Covax. On September 14, Vietnam received 812,060 Covid-19 vaccine doses from Italy too.
By October 13, Vietnam had injected over 57.45 million doses of vaccines to date, with more than 16.8 million people now fully inoculated.
The country aims to secure 150 million Covid-19 vaccine doses to cover 70 percent of its population by next year./.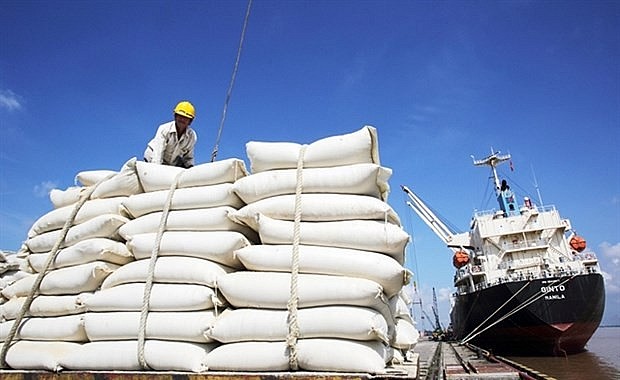 Rice is a potential item for Vietnam to export to the Italian market. Photo baochinhphu.vn
Italy is currently Vietnam's fourth-largest trading partner in the EU behind only the Netherlands, Germany and France while Vietnam is Italy's largest trading partner in the ASEAN with bilateral trade turnover continuously increasing over the years, VietnamPlus cited the Vietnamese Trade Office in Italy as saying.
Over the 11 months since the EU-Vietnam Free Trade Agreement (EVFTA) officially took effect (from August 2020 to the end of June 2021), Vietnam's export turnover to Italy reached $7.8 billion, up 22.8% over the same period before the effectiveness of the EVFTA (from August 2019 to the end of June 2020).
In the first half of 2021 alone, two-way trade saw a yearly rise of 29.3% to hit $2.29 billion. Of which, Vietnam exported $1.5 billion worth of goods to Italy, up 32% over the same period last year while its imports from the market topped %759 million, up 25% year-on-year.