Korean NGO supports playground equipment for Tuyen Quang's kindergarten
The Korean non-governmental organization Good Neighbors in Vietnam (GNI) just handed over new playground equipment to a kindergarten in the northern mountainous province of Tuyen Quang.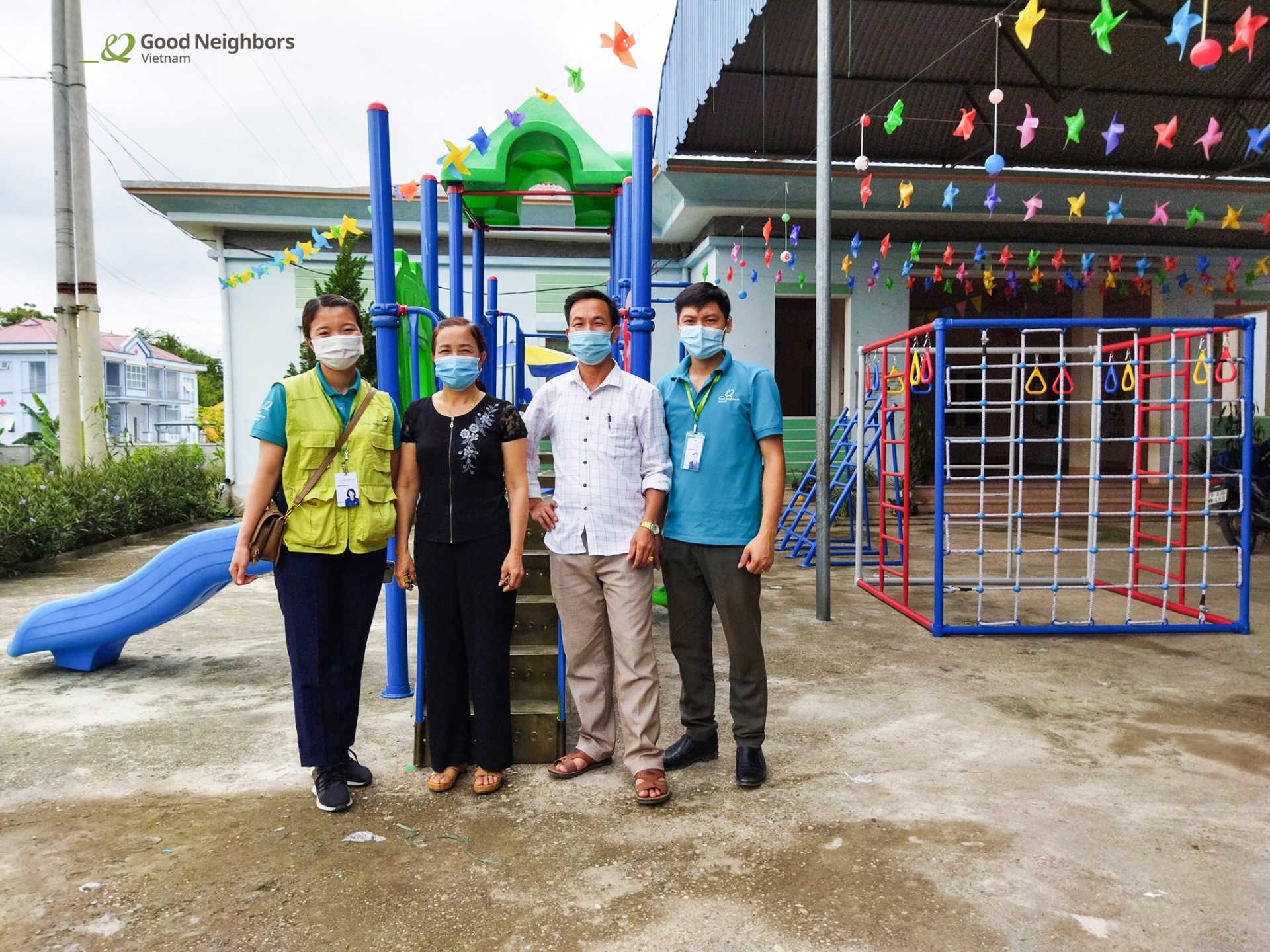 Children in Chi Thiet kindergarten now having access to equipment adequate in number and suitable for the playtime.
At preschools, the playground is an important tool for early childhood development. The area is useful for exercise, learning, and play. Therefore, in addition to supporting the construction of schools and renovating classrooms, GNI always focuses on creating spaces for children to play and relax after school time.
On May 25, the organization presented the playground equipment to Chi Thiet kindergarten in Son Duong district. Supported to build by GNI since 2015, the central preschool site currently has six classrooms, a canteen, a kitchen and a spacious concrete yard. However, due to difficult economic conditions in the area, the equipment for children's playground is still limited.
On noticing the shortage in equipment adequate in number and suitable for playtime, GNI has handed over playground equipment such as a set of covered slides, ladders, swing beams to the school.
Good Neighbors International (GNI) is an international humanitarian non-governmental organization that carries out community development projects worldwide.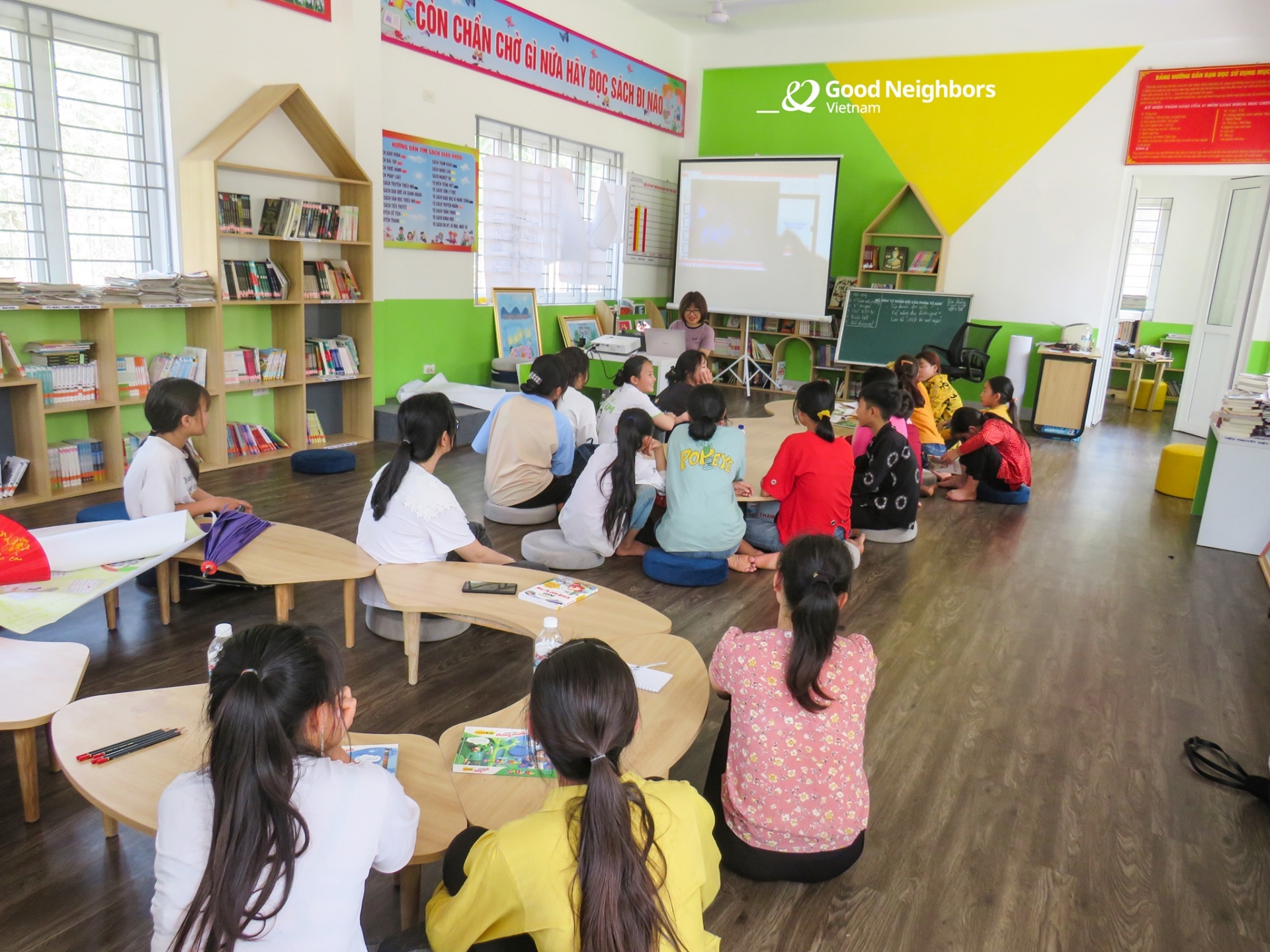 Reading enrichment at Yen Thanh ethnic boarding secondary school, Quang Binh district, Ha Giang province.
In 2020, GNI had supported Yen Thanh Ethnic Boarding Secondary school (Quang Binh district, Ha Giang province) to build one new friendly library, set up interiors and gave more than 1,500 books to the library. Thank to that, reading environment of students is improved, and reading enrichment at school is more developed.
To continue developing the reading enrichment and reading habit of students, GNI coordinated with Yen Thanh Ethnic Boarding Secondary school to establish a reading club with 24 members who are students interested in reading books.
To spread the love for books among students, the reading club will be a pioneer group that leads, encourages, attracts and inspires students to reading at school by organizing monthly activities such as book introduction, discussion, book reading via radio broadcast, performance of drama based on book contents, get reading points in exchange for gifts, etc.
After introducing the club, GNI organized training to equip students with basic knowledge about reading enrichment, planning and organizing skills.
After the training, club members all are very excited with their new roles and duties. Hopefully, the journey of inspiring others to love reading of them will earn many successes.
Christian NGO joins the fight against Covid-19

Along with providing daily necessities to needy households, the programme also assists medical staff, and frontline forces from quarantine areas in the northern mountainous province ...