Mongolian Deputy PM thanks Vietnamese community for support in Covid-19 battle
Letter thanks Vietnamese community in Mongolia for their assistance in Covid-19 fight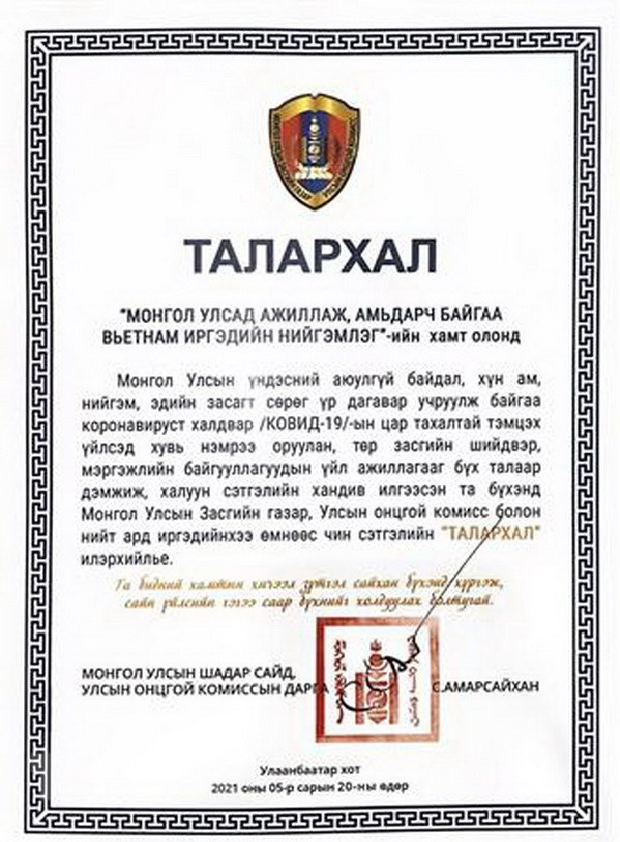 Thank-you letter of Deputy Prime Minister and Head of the State Emergency Commission of Mongolia S. Amarsaikhan sent to the Vietnamese community. Photo: VNA
Deputy Prime Minister and Head of the State Emergency Commission of Mongolia S. Amarsaikhan has sent a thank-you letter to the Vietnamese community in the country for their assistance in the nation's Covid-19 fight
In the letter, the deputy prime minister said that the Vietnamese community's donation was a great encouragement for Mongolian frontline forces to fight against the novel coronavirus, according to the Vietnamese Embassy in the country, Vietnamplus reported.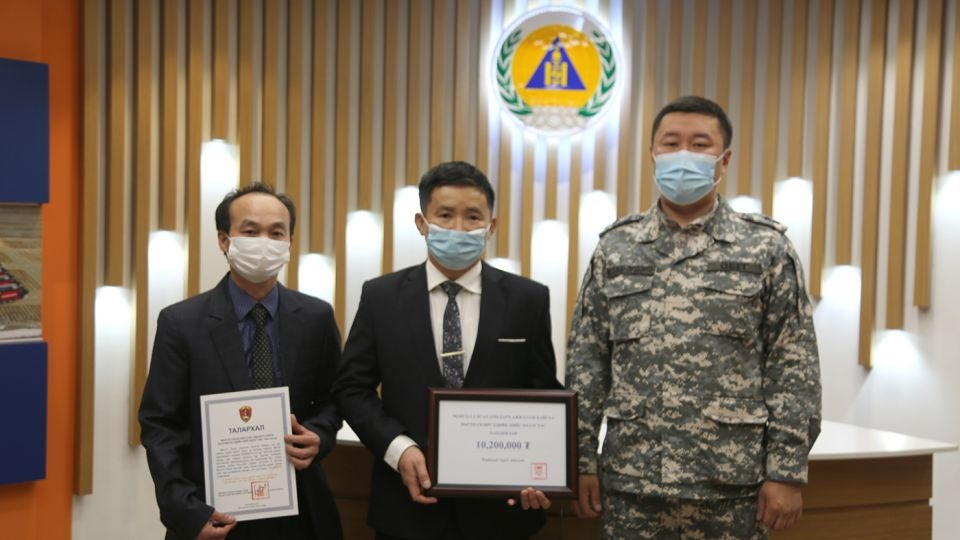 Vietnamese community raises fund to help Mongolian government and residents in Covid-19.
Previously, Vietnamese living, working and studying in Mongolia raised funds of more than 10 million MNT (about 3,500 U.S. dollars) to support the host country's government and people in its Covid-19 fight.
Speaking at the handover ceremony, Chairman of Vietnamese Association in Mongolia Nguyen Huy Tuan said with a special affection for the second homeland, Vietnamese expats wanted to contribute to Mongolia's efforts in Covid-19 prevention and control.
The Vietnamese support has been highly appreciated by local outlets and residents.