Taurus Horoscope January 2022: Monthly Predictions for Love, Financial, Career and Health
Taurus Horoscope January 2022: The first month of 2022 will heavily center on Taurus' current relationships and bonds with loved ones. As a result, expect to see the importance of relationships to have an increased presence in your life throughout the rest of the year.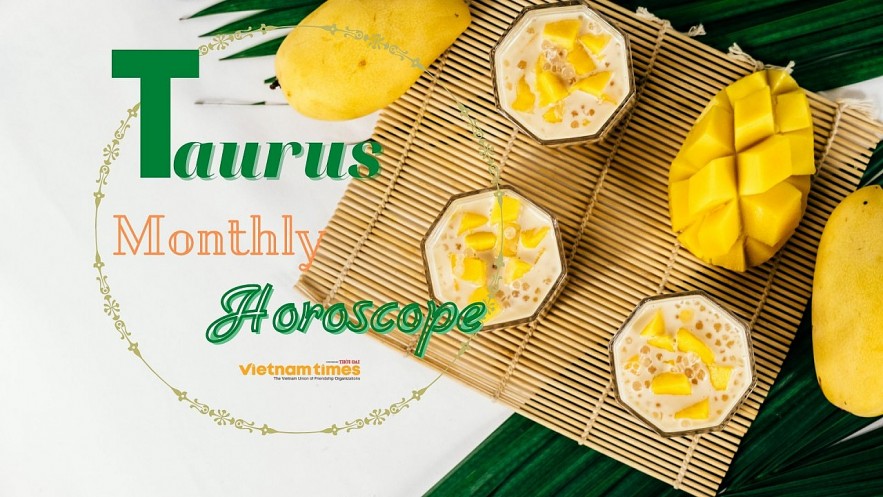 Taurus Monthly Horoscope January 2022. Photo: vietnamtimes.
Monthly Planetary Horoscope
Throughout January 2022, Venus is in Capricorn, which will bring Taurus favorable opportunities to strengthen existing relationships, as well as to analyze the accumulated material values. The month is suitable for public speaking, seeking support among the bosses, putting things in order in everyday life and personal life. However, due to the fact that the entire period of the planet of love and beauty is in the retro phase, the horoscope for Taurus advises not to pursue excessive pleasures and not indulge in whims. The heavenly constellation of January 2022 will encourage persistent and focused work, provided that Taurus does not scatter over the little things, but spend energy in moderation and at the right time. Increased physical strength will help in solving the problems of this month!
In early January, Mercury enters the sign of Aquarius, which for Taurus can manifest itself as dissatisfaction in communication and a tendency to exaggerate. The horoscope recommends to adhere to tact and moderation. The Sun in Capricorn, forming a trine to your sign, will create favorable opportunities for self-expression. Creative endeavors will find approval, and communication with children will bring harmony. On January 2, a new moon will take place in the sign of Capricorn, which is better directed at planning than active action. At the same time, Mars in Sagittarius creates tension on your Sun, which can lead to an imbalance between personal ambition and the will of others. The Taurus horoscope advises not to fall into arrogance and irritability, but to maintain balance and correctness.
According to astrologyk, many aspects remain relevant in the second decade of the month. It is better to show restraint and modesty in communication. Increased confidence will contribute to harmony in love, creativity and social activities. The surge of vitality will charge you with optimism and ensure good health. The leadership qualities manifested in this period will lay the foundation for career success. The full moon in Cancer will take place on January 18th. Taurus may feel the desire to show concern, provide a service. You should not be led by emotions and moods; it is better to avoid self-dissatisfaction and self-criticism. Manifestations of sentimentality are possible. This is a good time for homemade tea and pleasant family memories. Taurus horoscope advises to devote it to relaxation and recuperation.
A sense of wariness in some aspects of Taurus' life will do you well, especially when it comes to overindulging yourself. You love the beauty of nice things and nice experiences. While this can lead to a more fulfilling life, overindulging in the nice things life has to offer will not find you true happiness. You naturally have a tendency to overindulge your own whims far too easily. With Venus in retrograde throughout the month of January, this is an especially tricky time for this. Moderation really is key here.
In addition, as the New Year begins, Mercury moves into the sign of Aquarius. As an Air sign, Aquarius emphasizes the importance of communication and language. Unfortunately for you, Aquarius's communication style does not mesh super well with your own. This can cause you to feel especially frustrated with your daily interactions. Your frustrations around this can in turn lead to unnecessary exaggerations. It's important that you really focus on maintaining moderation and subtlety in all that you do- regardless of how difficult this may be for you.
The Sun is in the season of Capricorn during the first half of January. Specifically, the Sun in Capricorn will trine your own sign. This will create an intense era of creative exploration and self-expression. Your creative projects will find ultimate success here. This will come as somewhat of a relief- you have been feeling increasingly irritated with a lack of progress around your creativity. In addition, there will be a new moon in Capricorn on the second of the month. This will allow your creative explorations to gain real momentum and result in deliberate action. Long-term goals will finally come to fruition, gotohoroscope reported.
The Sun shifts into Aquarius on January 20, 2022, forming a tense aspect to Taurus. Pride and selfishness should be tempered, you should not take on all the affairs in a row. The tuning fork of the period will be the word "sequence". On January 25, Mars passes into Capricorn, which will create a favorable impetus for the Taurus sign in promoting personal initiatives. The time is right for realizing ambition and building confidence. In addition, Mercury, being in the retro phase, will again enter the sign of Capricorn from January 27, providing Taurus with good performance, subject to a return to old unsolved matters. At the end of January, the horoscope for Taurus recommends putting things in order in personal contacts and not starting important matters, but summing up the results of the past month.
Taurus Monthly Horoscope
Uranus in your sign plays on your reputation or your social position? You say what you think and you think what you say. This is the best way to set the record straight, you who tend to forget it! Anyway, even if the conjunction of Mercury and Saturn square to your Sun, you throw a challenge, you know how to bounce and cut short these little things that can become annoying. Your usual realism does wonders, your obstinacy too. You do not give up, but you have a hard time relaxing. Still, it's the only thing to deal with ins and outs that you do not always master. The time is working for you; the end of the month is surprising; on the 4, 5 and 6 do not insist.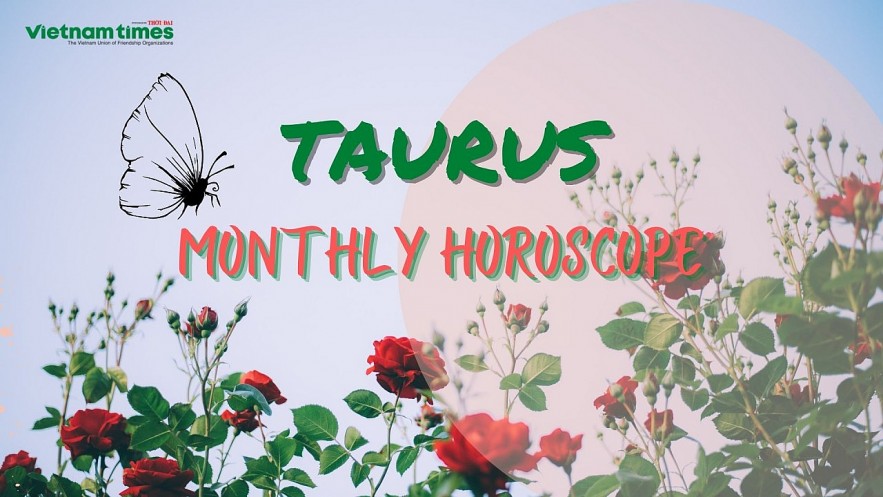 Taurus Horoscope January 2022. Photo: vietnamtimes.
Taurus January 2022 horoscope assures you that kindness will always make you smile and feel good about giving or receiving it. Being kind is the strongest personality that you can show to the entire world. May you do your best to be kind to everyone you come across. You can make life happy when you see the better side of things. Do not look for perfection. Look for happiness. Taurus horoscope for 2022 foretells a period when your faith will be bigger than your fears. It would help if you had the courage that will always take you beyond your troubles.
You will be overcome by peace and harmony. First of all, you will focus on matters related to feelings. Just as a fish needs water, you will lack peace and quiet. When you experience difficult professional situations, entrust your own intuition, which will lead you straight. You will see that everything will go your way. Or maybe even make an affair or make friends with one of your co-workers. If you decide to have an affair, also take into account its consequences, so that it does not become a subject of gossip or sneer. This month, older people and family members will be important to you. It will be better when you listen to their valuable advice, because they have knowledge and experience that you do not have. And your good is the most important to them.
Taurus compatibility foretells that love this month will be governed by both Mars and Venus. While Venus provides the romance, Mars will contribute with passion and mystery in matters of love of Taurus people. Those who are already committed will head towards marriage and pregnancy. Singles will be able to find their love mates due to the positive aspects of Sun and Venus. There will be more dedication than romance in the affairs of the heart.
Taurus Monthly Love Horoscope
According to sunsigns, Taurus horoscope for January 2022 foretells that your true love will always be with you when you are happy or sad. Keep building the love that you have with your soul mate. You will need it as time goes by. When it comes to building a relationship, take sex off the table. Express true love by being there for your spouse or partner in good times, hard times, and all the time. Your spouse or partner should know that you are always there for them. Astrology 2022 tells you to be your spouse's or partner's keeper. Taurus birthday should remind you about the role your loved ones play in your life. Never forget to be there for the people who love you when they need your help.
The best way for things not to turn against you is to not play with the feelings of others. Show yourself rather inclined to be attentive to any solicitations from a person who would want to talk to you. You are attractive and your strong personality does not leave anyone indifferent. You tap into every register: love and passion is much more than enough.
Love can be hard now due to the negative impact of Venus in your 8th house. But you can still improve your relationships through your passion and positive attitude. You may have to put extra hard work into looking more attractive for your partner and in spending more time with them. Sun, your fourth house Lord, will be in 9th house, this means you can be busy in travels and you may be away from your spouse.
A stable family plays a crucial role in our day-to-day life. 2022 monthly horoscope predicts the creation of a strong family structure headed by both parents. Pregnancy in your family will also strengthen your family ties. To have a baby is just one of the answered prayers that your family will celebrate this month. 2022 January horoscope foretells a yearly celebration that will bring your family together. Work hard towards bringing all members of your family together. There is strength in uniting and working together to achieve a common goal as a family.
Quite a pleasant month for your family during which not only will their affairs have smooth sailing but you can look forward to a sense of fulfillment. Your conjugal relations would give you fulfillment. You can expect a good deal of love from your wife and much happiness in your domestic affairs.
January 2022 monthly horoscope predictions do not bring good tidings for family affairs this month. There will be plenty of conflicts between family members and the family environment will be highly volatile. Finances will be under stress and you may have to seek external assistance to make both ends meet. Marital life can also be worrisome, and it requires plenty of fortitude to keep the partnership going. The adverse conditions on the home front will seriously impact the academic progress of children. They should be dissuaded from indulging in risky activities to prevent physical harm for themselves foretells the 2022 Taurus astrology.
Your children would also remain extremely good-natured and their performance in studies and other extra-curricular activities would be a source of much satisfaction to the family members. Some of you will realize gains from other female members of the family. In any case, you all should do quite well financially, with a rise in the overall family income, a virtual certainty.
A month during which there is much to worry about in so far as the affairs of your children are concerned since they would be effected mostly by negative stellar influences. There is a distinct possibility of an injury or some other physical trouble to the wards of some of you. The adventurously inclined and sports enthusiasts would be particularly vulnerable.
As such, risks should be minimized and care taken on this score. The performance of the wards would also not be very creditable. Those appearing for competitive examinations must go in for extra coaching since, this might make all the difference between success and failure.
Taurus Monthly Money Horoscope
Taurus astrology 2022 assures you that not having a budget is one way to run into financial distress. If you work without a budget, surprises will shock you. It is possible to create savings and investment goals by knowing how much you spend each month. The finance horoscope for 2022 encourages you to avoid impulse buying that might make you end up in debt.
Nothing very encouraging about your financial prospects according to the augury from the stars. Those engaged in overseas trade would be adversely affected and may have to face a rough patch. In fact, most of you would have to struggle quite a bit to achieve planned goals, in which task you are unlikely to achieve much success.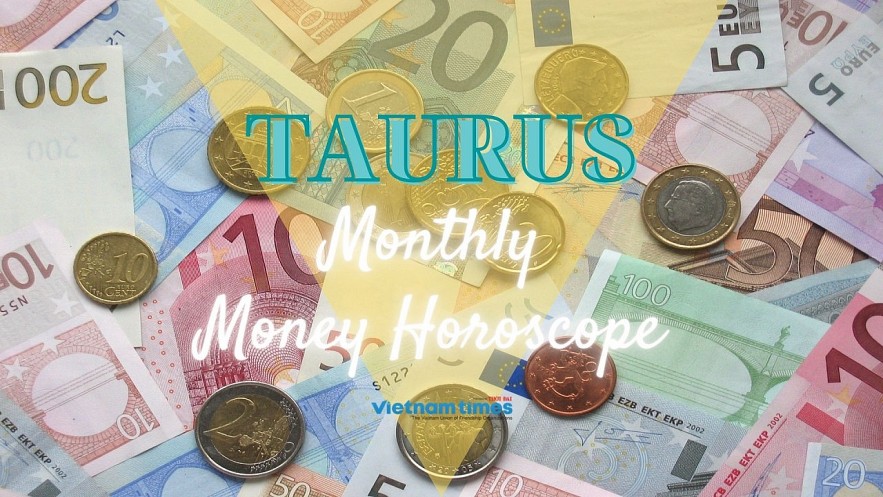 Taurus Monthly Money Horoscope. Photo: vietnamtimes.
Further, the climate would remain unfavourable for investment and new ventures. These could get stuck up. And finally any loan application or a proposal for fresh advances from a bank or financial institutions would not have much chance of success.
Tauruses will start thinking about their financial situation, and it will be easier for them to find stability in it, whether by buying real estate, increasing work performance, or setting aside money just in case. Although intellect and creativity will be your driving force, they can also lead to stubbornness and intransigence, so beware of conflicts with your colleagues and loved ones.
2022 January forecast for Taurus zodiac sign predicts a lean period for finances. Business people will hardly be able to meet their expenses. People pursuing creative activities will hardly get a reasonable income. The month is not auspicious for starting new ventures or putting money in fresh investments during the 2022 Mercury retrograde. You should put on hold your plans for the present.
The Solar position can bring some good changes in your pocket. You will find steady growth in your investments however refrain from major risk taking investments. Venus, will be in Sagittarius your 8th house and this says you can undergo some loss. Try to save money as much as possible this can bring positive improvements in your finances.
Taurus Monthly Career Horoscope
Taurus career January 2022 star sign shows that you will make a difference at work by believing in yourself. No matter what your colleagues think of you, do your best always to remember that your effort matters. Work extra hard in your work to master the art of doing it.
A month of fairly beneficial results which would help you in your professional attainments. You may look forward to a good deal of travel which would be quite beneficial. Any sojourn to the south would be particularly beneficial. There is also a distinct possibility of deriving substantial gains through a favour done to you by some female colleague or associate.
There would also be a lot of work, but this would tend to be a pleasure because of an excellent working climate. There are grounds to believe, however, that some of you might be inclined to operate outside the low for quick gains. If you succumb to such temptation your woes would have no end. Therefore, refrain from such activity, and make the best of a good favourable scene.
Nothing particularly favourable about the augury from the stars, in so far as your educational prospects are concerned. Most of you would lack the drive and motivation for getting to the top. This would take away the competitive edge from your efforts. Results would naturally reflect this.
Those sitting for competitive examinations should go in for extra coaching, since this could well make all the difference between success and failure. Technical students, and students of medicine would have to put in a good deal of extra effort to maintain their rankings. The story would not be very different with students of arts, who will also have to work very hard for their objectives.
With Saturn on the area of your career, you have the feeling that nothing is moving in the right direction. On the worst days, you may feel that you are completely overwhelmed. Bull! Instead of hanging on to what you have learned, open yourself up to other perspectives. Do not reject new ideas and accept them with joy. In doing so, your career will be enriched by this little something you hope for so much. On the financial side, unexpected expenses can surprise you and destabilize your budget. Do not turn against their authors. Instead, look for good deals that will save you from expensive purchases.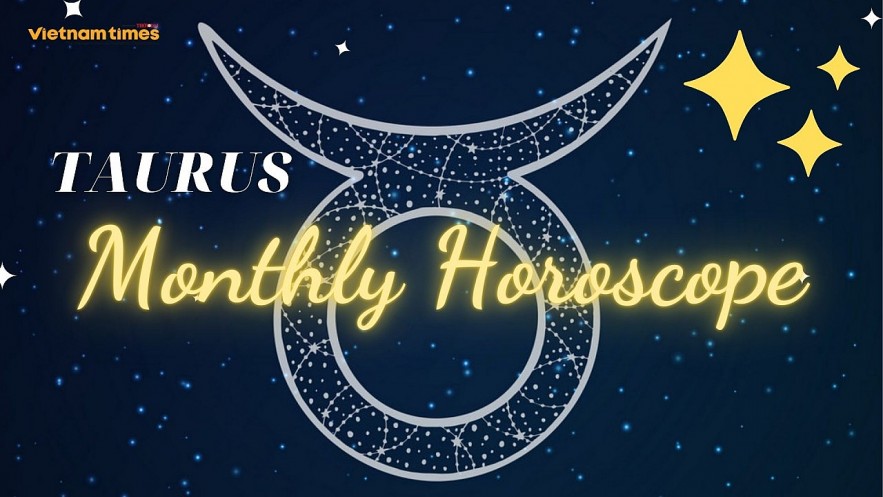 Taurus Monthly Horoscope January 2022. Photo: vietnamtimes.
In January, the ability of Taurus to listen to others will come to the fore, so they will be very successful in communication, which will go hand in hand with excellent organizational skills. This will give you confidence, and you will become a favourite among your friends, and even your superiors will notice your new creative energy. You may be offered a promotion during this period, or you may even have the opportunity to do a better job. However, do not let your successes go to your head because you could make enemies of your friends and colleagues. Uranus will have beneficial effects on your creativity in January. Try to think about a new project, improve your company's current order, or your daily routine.
The time looks excellent for you professionally. You can be recognized by your seniors at your job and will be driven to work hard. Work travels will yield good results. Saturn, the planet responsible for profession is in your destiny spot this month together with Jupiter, the giver of boons and the Sun, the illuminator of name and fame. This is going to open doors to new heights in career for you. Your reputation will grow steadily now. Partnership business can be rewarding but you must be careful of risky partnerships. Success will come to you if you travel now for networking and finding business partners and leads especially from foreign countries as Mars will be in Aries now, your 12th house. If you control your anger and impulse, you can expect growth and gains now.
Taurus Monthly Health Horoscope
January 2022 horoscope for the Taurus zodiac sign foretells the importance of taking a lot of water in your body. Water is important for digestion, cleansing, and hydration in your body. It would help if you had a daily routine of taking at least eight glasses of water every day. If you work out, you should take more water.
An excellent month, during which good fortune blesses your health and you really have no serious worries on this score. In fact, you can look forward to a spell of propitious circumstances when your system would be able to derive full advantage of the diet you consume, assimilating the nutritive substances, and imparting extraordinary strength and vitality to the system.
In fact, even your generative faculties would remain near their possible best. This means you can really look forward to enjoying life and living it more richly and fully. A good month to look forward to during which by merely not doing anything fool-hardy you can ensure excellent health, and a lot of enjoyment.
January 2022 horoscope forecasts indicate good health prospects during the month. It is important not to go overboard and you should opt for healthy food. Exercise will also play an important role in maintaining your health.
Important numbers: 8, 10, 11.
January important dates: 1, 15, 24, 28, 30.
Horoscope January special note:
"Think about whether it would not be better to come to terms with a person who, in your opinion, does not perform his or her official duties very effectively. It is possible that it does not have a sufficiently high self-esteem and it needs to be better supported by someone from outside. You have a good heart, so you should not remain indifferent to her needs."