The Bustling Malaysian Quarter in Vietnam
Nguyen An Ninh street is known to many people as a busy shopping and dining area, dedicated to tourists from Malaysia, Indonesia, India, and Brunei.
Beautiful Malaysian female tourists in traditional hijab shawls, signs in Malay, and shops selling traditional costumes, souvenirs, and typical Malaysian dishes are bustling with passersby. Those are common images on Nguyen An Ninh Street (Ho Chi Minh City). Maybe that's why this place is called Malaysia street or "Saigon Halal street" by locals and tourists.
Located at the West Gate of Ben Thanh Market (District One), Nguyen An Ninh Street is more than one hundred meters long. For nearly ten years now, it has been known to many as a busy shopping and dining area for tourists from Malaysia, Indonesia, India, and Brunei.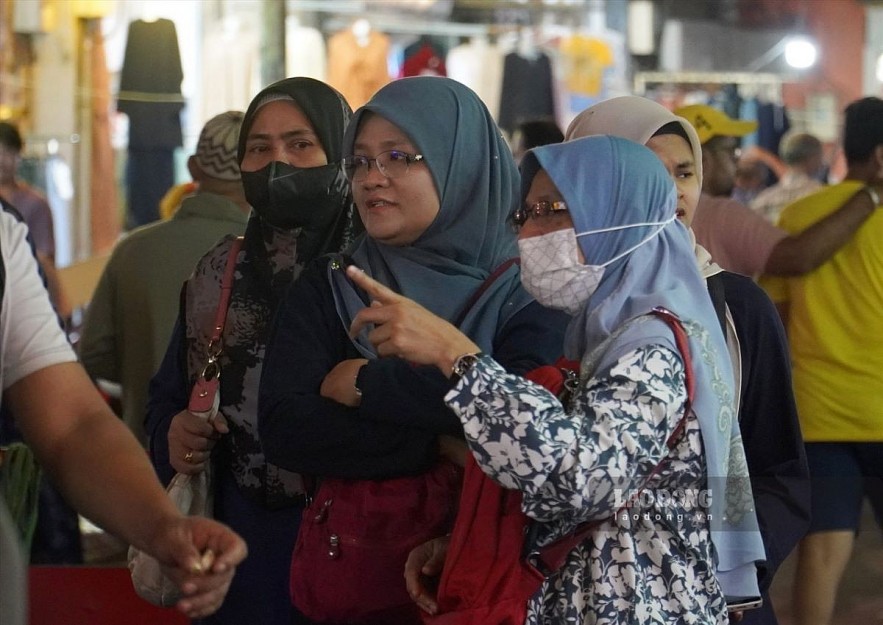 Photo: Vietnamtimes
The neighborhood has more than one hundred businesses, most of which belong to the Muslim Cham people, who speak fluent Malaysian. Everyone happily said 'Trimem kosher, which means thank you. At stores on Malaysia street, people can communicate in English, Malaysian, and Cham ethnic languages. From big shops to street carts, visitors can use Vietnamese currency, USD, or Malaysian ringgit
Photo: Vietnamtimes
The highlight of Malaysia Street is Malaysian-style restaurants. From the layout to the signboard, they make many visitors feel like traveling in miniature Malaysia right in Vietnam. Visitors can find traditional Hijab costumes, kurung baju dresses, food, drinks, and souvenirs. Most of the stalls sell typical Malaysian dishes such as rice cooked in coconut milk and served with dried fish or eggs. The restaurants here are all owned by Cham people. Most of them are Muslim, so they know the traditional taste and foods that are taboo.
Along the two sides of the road, many street vendors such as kebabs, kopi (coffee), pancakes, and fresh fruit all have the word Halal written on them. In addition, there are symbols that mean dishes that meet religious standards, are in accordance with the standards and values of Islam, and can only be used by people of the religion.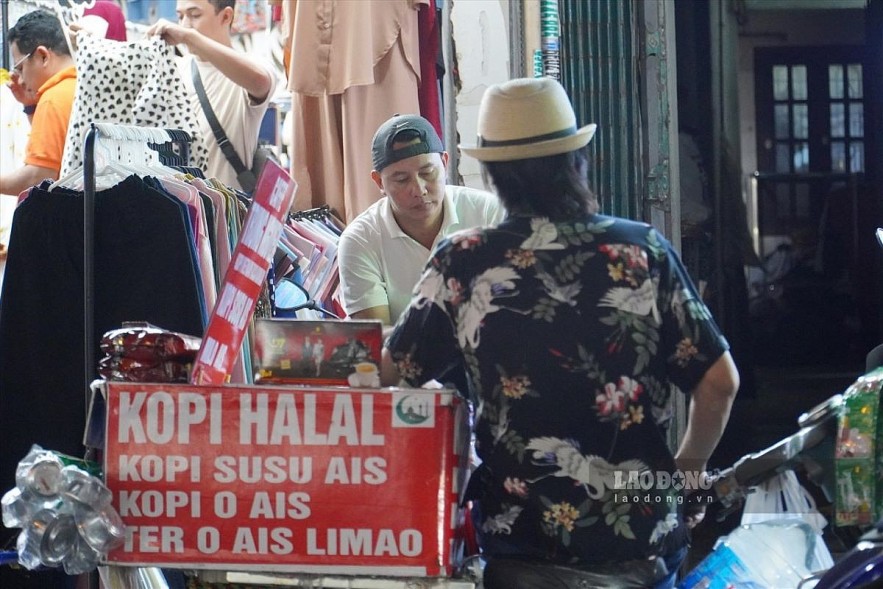 Photo: Vietnamtimes
After a period of inactivity due to the Covid-19 epidemic, the Malaysian street in the center of Ho Chi Minh City is bustling with customers. Once again, they come to shop and have fun.
Malaysia Street was formed in 2011 when Hajal Basiroh - the owner of the Basiroh clothing brand specializing in the production and sales of traditional Muslim costumes came to find a place to rent. Not only selling clothes, but Basiroh also opened a food shop for Muslims. Previously, visitors from Bahasa-speaking countries faced difficulties when very few restaurants served Halal food as well as typical clothes.
Nguyen An Ninh street at that time had four shops named after her, which was called "Basiroh street" by many people around and familiar tourists. The number of Malaysian visitors to the neighborhood is increasing, and many Halal food and clothing stores have also opened, gradually forming a Malaysian city.
Thanks to the specialty of this neighborhood, it has been attracting countless domestic and foreign tourists.