The Love Story of a Malaysian Man who Married a Vietnamese Wife
After only seven months, a Malaysian man named Raymond decided to get married and move to Vietnam. This surprised netizens because of his ability to speak Vietnamese with the accent of a real local in Quang Binh.
The determination to win over the heart of a Vietnamese woman
Go Jun Hao, commonly known as Raymond, a thirty years old Malaysian man, is married to Dang Thi Thuy, a twenty-nine years old Vietnamese woman. Their love begins with both lovers finding the other "weird" or "arrogant." Fortunately, the pair's frank words allowed for their love to blossom.
Thuy moved from Quang Binh to Ipoh city (Malaysia) to work in mid-2017. During a birthday party, Raymond accidentally caught her eye and he was immediately impressed with the Vietnamese girl. Felt as if he was struck by lightning after meeting the Viet beauty, he texted her the following day to ask her to go to the movies and eat. However, she did not respond, because her first impression of him was not very good. She thought this guy was a bit "weird."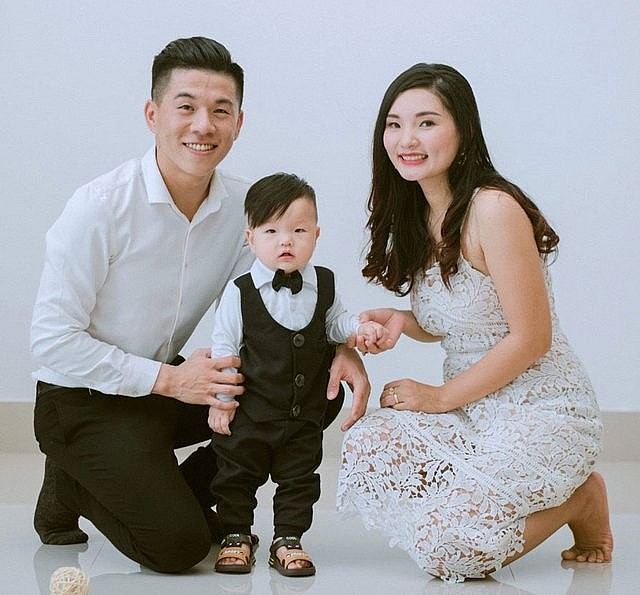 Photo: Thanhnien.vn
More than four months later, on the occasion of the traditional New Year in Malaysia, many shops and restaurants closed, suddenly she remembered and texted him for help. Being a local, he drove her to the shops to buy food. When he got home, after receiving her thanks, he waited forever and still didn't see any message from her.
"At that time, I frankly texted her, saying, 'You're a bad person! You only come to me when you need help. After asking, you didn't say anything. "At that time, I thought this girl was too arrogant," he laughed, recalling.
But Raymond himself could not have imagined that the text message helped him to win her heart. Thuy said that no one had ever commented on her in such a frank manner, so she decided to give him a chance.
After that meeting, feelings gradually grew and the two officially fell in love. Seven months later, Thuy had to return to Vietnam. Raymond offered to go back to Vietnam with her to learn more about his girlfriend's country and Thuy agreed.
"During the time when I returned to Vietnam, I decided to stay and work at a travel agency with my brother and did not return to Malaysia anymore. At that time, I asked my boyfriend if he wanted to live in Vietnam and surprisingly, he nodded in agreement. When I asked him, I wasn't sure he would agree," she recalled.
Photo: Thanhnien.vn
"Many people think I'm from Central Vietnam"
Having been a banker in Malaysia for more than three years, Raymond decided to give up his career to live in Quang Binh. He confided at that time that he didn't think much of it, but only knew that he was young, so he still wanted to experience and discover new things. In addition, because he loves his Vietnamese girl, he is ready to start over in this country.
In the early days, he commented that he spoke Vietnamese like a baby. However, working in a travel agency in Vietnam forces him to communicate well with everyone, and of course, not everyone can speak English. So the guy is determined to learn Vietnamese and Thuy taught him.
"I talk to Quang Binh people every day, learn Vietnamese every day, and seven months later I can speak fluently. That's why I also have a Quang Binh accent. "That's why many people don't know that I'm a foreigner. Later, when I came to Ho Chi Minh City to work, many people thought I was from Quang Nam or Hue," the Malaysian man said excitedly.
Five months after returning to Vietnam, the couple decided to get married, officially living in the same house. The special wedding took place with the blessing of the two families, coming from two different cultures, making many people excited. Now, they have a lovely son who also acts as a stronger bond for the couple's beautiful love.
Having lived in Vietnam for five years, Raymond said he is falling more and more in love with the atmosphere, culture, and food here. The Malaysian guy loves to eat pho, beef vermicelli, and Saigon rice. Three years ago, because of the Covid-19 epidemic, their travel company encountered many difficulties. They decided to move to Ho Chi Minh City to live and work. "Now he works as a math teacher in English in a school, while I stay at home as a housewife. We try every day to give our children the best life," Thuy said.