Vietnam mulls over digital bracelets for Covid-19 contact tracing
The proposal has been submitted to Covid-19 Steering Committee board to enforce contact tracing efforts as new coronavirus cases are surging in the country.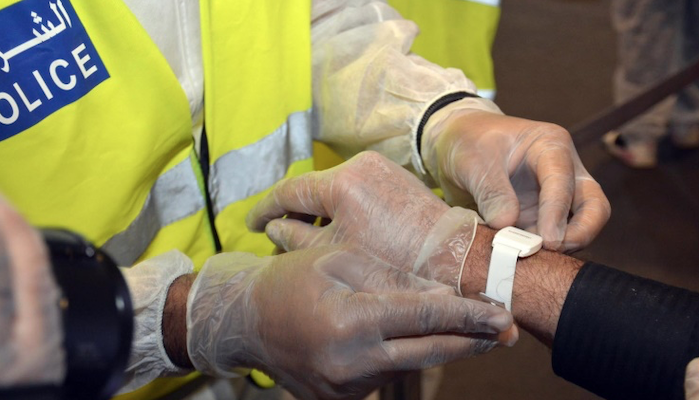 The Kingdom of Bahrain has been keeping track of its active cases of COVID-19 via electronic bracelets (Photo: Kingdom of Bahrain Ministry of Health)
The wearable device will be made in Vietnam, using GPS technology to monitor individuals either under centralized quarantine or self-isolation, the Ministry of Information and Communications announced on Sunday.
The electronic bracelet can send alerts if the wearer leaves the isolation area and is expected to be sold at 35 U.S. dollars. Its battery lasts for up to 30 days, as reported by VNE.
Such a digital bracelet has been applied in certain countries and territories, including South Korea and Hong Kong, as part of the government's effort to contain the novel virus.
Starting March 19, Hong Kong put all arriving passengers under a two-week quarantine and medical surveillance. All entrants were required to wear an electronic wristwatch, accompanied by a smartphone app, to enforce the self-quarantine measures.
Around 6,000 items have been distributed to entrants upon their arrival in Hong Kong.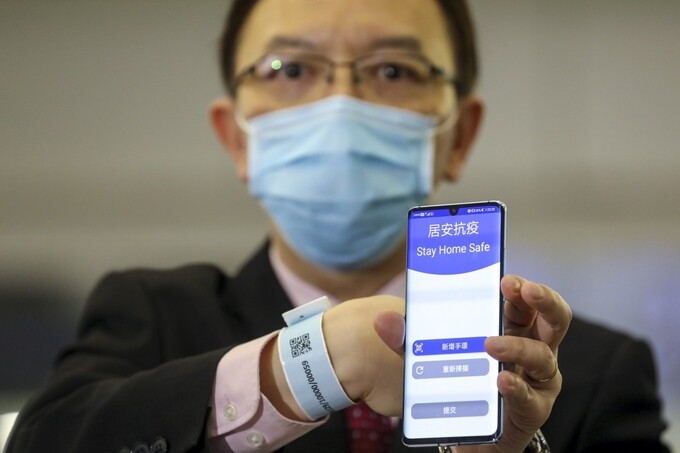 In Hong Kong, the wristbands are connected to a smartphone app and will be used to make sure people actually stay at home (Photo: SCMP)
In early 2020, the South Korean government also mandated the use of electronic bracelets to all people violating self-isolation regulations.
Experts have been giving the wearable device a high evaluation for its feasibility and effectiveness in improving quarantine and contact tracing capacity.
Instead of staying at quarantine centers for weeks, suspected coronavirus patients or entrants can sign up for self-isolation at home as long as they put on the digital bracelets 24 hours a day. Authorities can keep track of these people's whereabouts without having to gather them physically.
However, many wearers have voiced concerns about it being intrusive and a breach of privacy.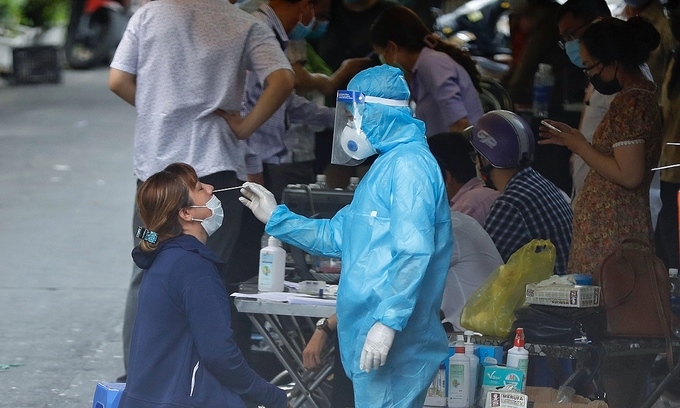 A medical worker takes swab samples from a woman in HCMC for Covid-19 testing, May 21, 2021. (Photo: VNE)
Vietnam has been launching the homegrown contact tracing app called Bluezone since last August. The app has reportedly helped trace thousands of suspected infections and will offer the highest possible effect if 60 percent of Vietnamese adults use it.
According to epidemiologists, the old contact tracing methods still work with low infection risk. As the pandemic has become more complicated, more drastic measures, including the application of digital bracelets, must be adopted to enforce surveillance and curb cross-infections.
Vietnam on May 24 morning records 33 new local cases in Bac Giang, Hai Duong, and Da Nang. The national tally has reached 2,254 in 30 cities and provinces since the new wave started on April 27.