Vietnam to conduct 12 repatriation flights for citizens stranded in US
The national flag carrier Vietnam Airlines has been granted licenses by U.S. authorities to carry out 12 flights to bring home Vietnamese citizens in the United States this year
Vietnam Airlines is developing a plan to operate 12 flights to bring Vietnamese people to Vietnam from the United States and apply for take-off and landing slots at airports.
The first flight is scheduled to depart on June 22 from Hanoi to Washington D.C., via a stop in Alaska. It will arrive in Vietnam on June 24, Vietnamnet reported.
With a total flight time of more than 30 hours, Vietnam Airlines will use the most modern wide-body aircraft such as Boeing 787 and Airbus A350 for flights to the United States.
All epidemic prevention and control measures are being implemented by the airline according to the highest safety standards to prevent the risk of infection on the flight.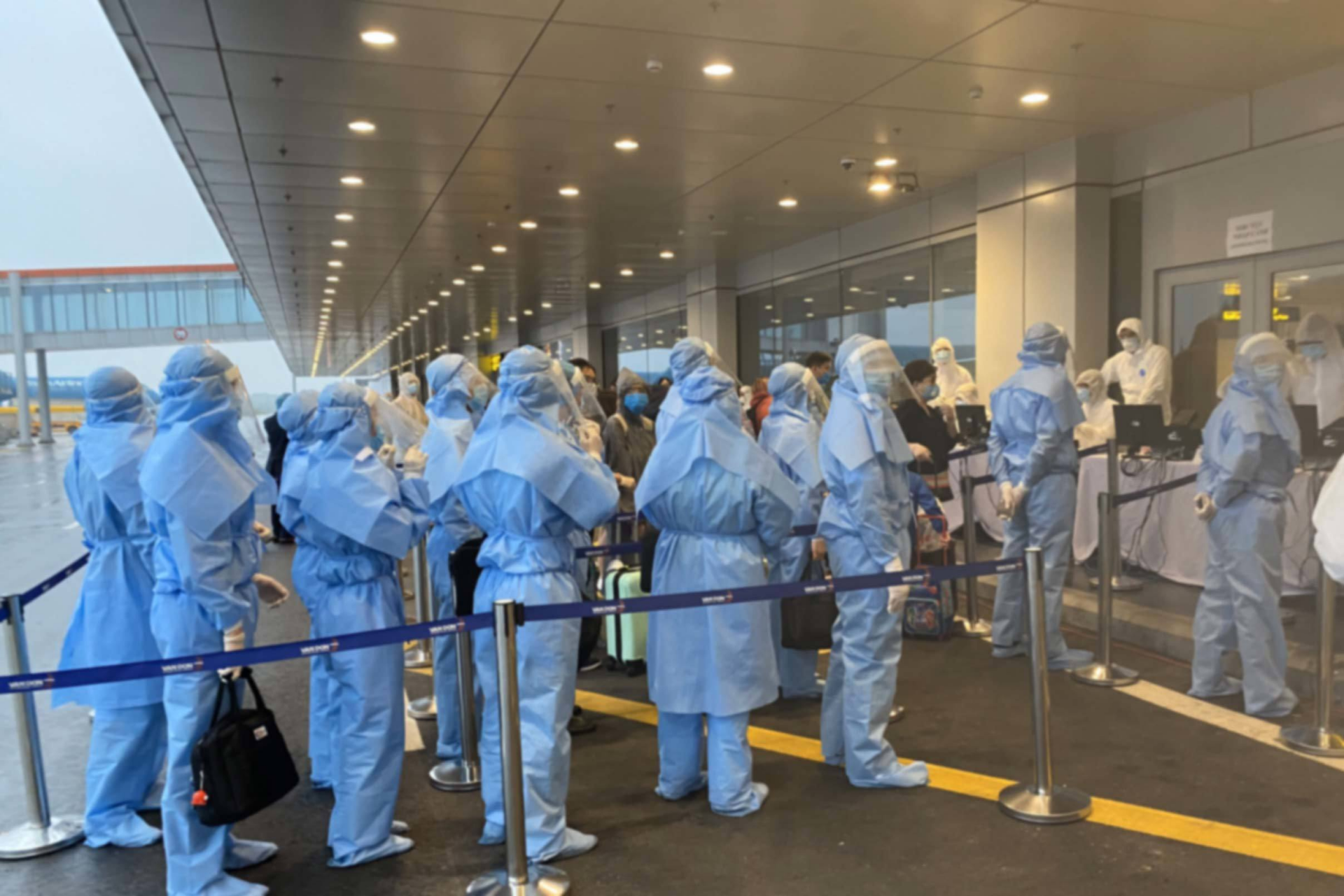 Vietnam Airlines has been granted licenses by U.S. authorities to carry out the 12 flights this year Photo: Vietnamnet
In 2020, Vietnam Airlines operated more than 20 flights between Vietnam and the United States to transport repatriated citizens, goods and experts.
Flights in the form of charter flights are a stepping stone for the airline to test, evaluate and prepare for a plan to regularly operate the route between Vietnam and the United States after the Covid-19 pandemic is under control and market demand changes.
Vietnam Airlines is the first and only airline in Vietnam that has been granted a license to fly to the United States by the U.S. Transportation Security Administration (TSA).
TSA's license issued on June 8 is the most important legal condition for these flights to take off.
Airlines wishing to fly to the United States must have the entire system approved by TSA, and departing airports from Vietnam must also be certified by TSA to be eligible for aviation security.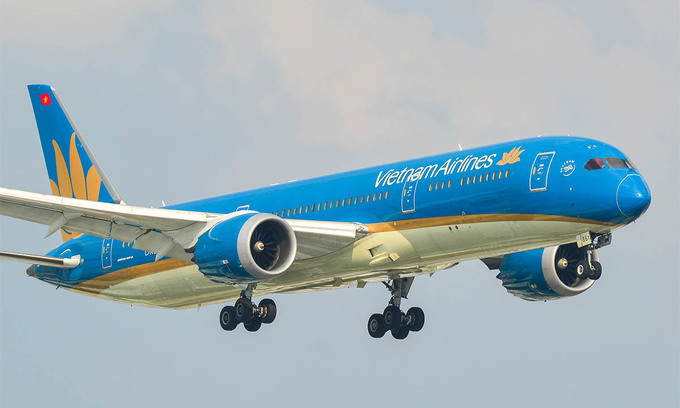 A Vietnam Airlines aircraft prepares to land at Tan Son Nhat International Airport in Ho Chi Minh City. Photo by Shutterstock/Phuong D. Nguyen
TSA's inspection and approval process to license Vietnam Airlines to carry out 12 flights carrying citizens home lasted more than a month.
To prepare the legal procedures for the 12 flights, Vietnam Airlines worked with the U.S. Department of Transportation, the US Federal Aviation Administration, the US Customs and Border Protection, the Civil Aviation Authority of Vietnam and the authorities of the airports that the airline plans to fly to or go through.
Vietnam has suspended all inbound international commercial flights since March 2020, though the government has been allowing repatriation flights and special flights to bring foreign experts and investors to the country.
Over 75,000 people were repatriated last year.
Bamboo Airways has secured regular direct flight slots from Ho Chi Minh City to San Francisco and Los Angeles from Sept. 1.
The information was released by Bamboo Airways on May 7. The airline plans to connect Vietnam to the United States visa regular direct flights with a Boeing Dreamliner 787-9.
Bamboo is the first airline in Vietnam to secure direct commercial flights to the United States. Accordingly, flight hours from Vietnam to the United States will be reduced to 15-16 hours, instead of 20 hours as previously.
In San Francisco, Bamboo Airways's flights are allowed to land at 10 a.m (local time) and take off at 1 p.m. The landing and takeoff times at the Los Angeles International Airport flights are 9:30 a.m. and 12:30 p.m., respectively.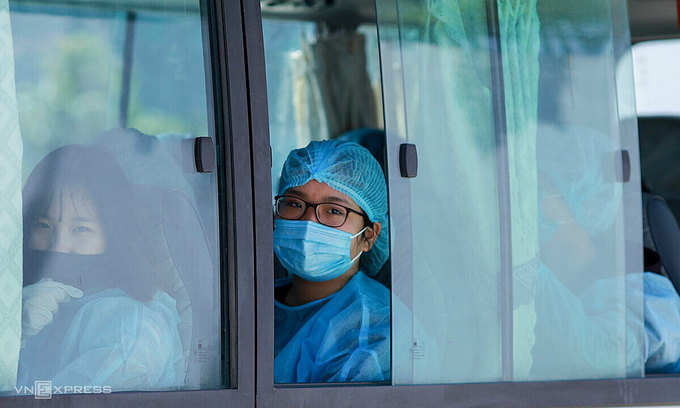 Repatriated Vietnamese wear protective suits in Da Nang City. Photo: VnExpress
Bamboo Airways is rushing to complete the final steps in training crew. Bamboo Airways is rushing to complete the final steps in building its personnel apparatus, including pilots, flight crews according to thorough and comprehensive requirements and regulations related to safety and security.
In addition to the mentioned direct flight route, the Ministry of Transport is implementing procedures related to Bamboo Airways' designation to operate charter flights between Vietnam and the United States. according to the Vietnam Aviation Authority's recommendations at the end of April.
Bamboo Airways will be allowed to organize passenger flights for experts, foreign investors, Vietnamese citizens, goods from Vietnam to the United States, and goods from the United States to Vietnam when approved by the prime minister, relevant ministries and branches.