Vietnamese people in Malaysia accustomed to Covid-19 lockdown order
Some Vietnamese people in Malaysia are not too worried when the government issues the nationwide lockdown because this is not the first time that such an order has been applied.
The building where Nguyen Huong, 26, a Vietnamese living in Bangsar South, Kuala Lumpur has recorded 10 Covid-19 patients, however, the nationwide lockdown order starting June 1 has become familiar to her.
"My building hasn't been isolated yet. Everyone still goes in and out normally and waits in the lobby to receive ordered items," Huong told Zing News. "Therefore, I only dare to go out to go to the supermarket once a week."
Not only Huong but many other Vietnamese workers in Malaysia also have the same mentality. Although Malaysia is one of the countries experiencing the most serious Covid-19 situation in Southeast Asia, some Vietnamese people here are not too worried since they have been used to the blockade and restriction orders for more than one year.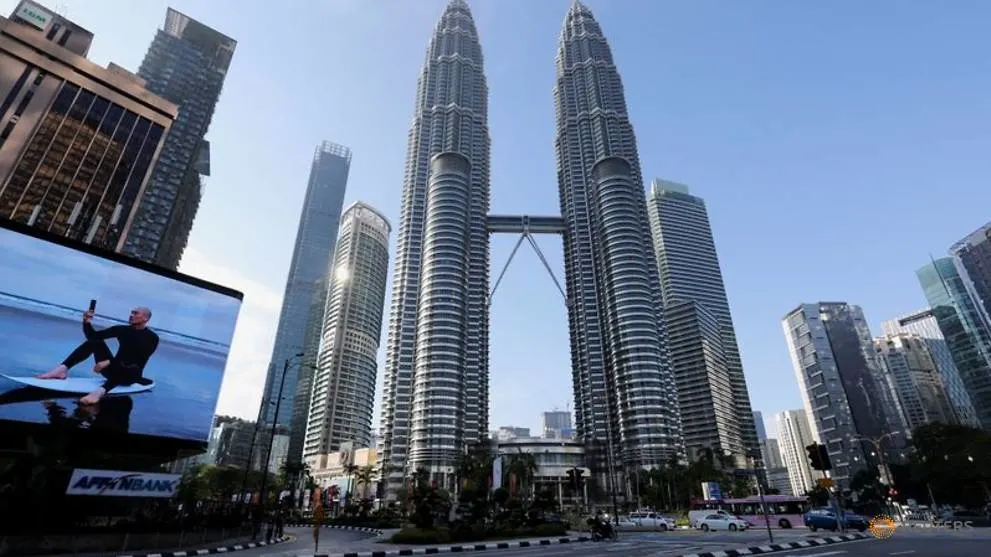 A view of deserted roads during a lockdown in Kuala Lumpur, Malaysia on Jun 1, 2021. Photo: Reuters
Getting used to lockdown life
Malaysia is one of the Covid-19 hotspots in Southeast Asia in recent days. The number of new infections and casualties in the country has sharply increased and continuously broken the previous days' record. The number of new Covid-19 cases in Malaysia has always exceeded 6,000 cases a day during the past week, the AP cited statistics from the Malaysian Ministry of Health.
Nevertheless, My Huyen, 26, a Vietnamese worker in Kuala Lumpur, is not too nervous as she works from home and strictly adheres to the host country's pandemic prevention measures.
Right after knowing that Hoc Mon district in Ho Chi Minh City has reported Covid-19 cases, Huyen called her parents to tell them to restrict going out and wearing face masks.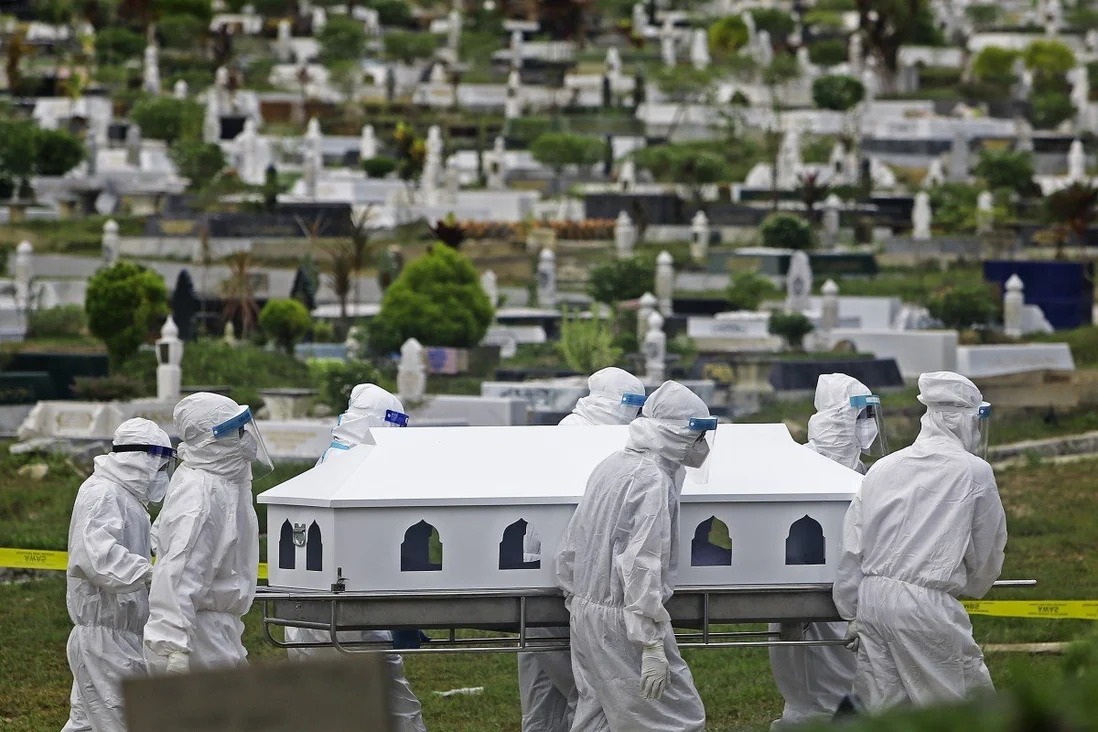 Workers carry the coffin of a Covid-19 victim for burial at a cemetery in Malaysia. Photo: Bernama/DPA
On the afternoon of May 30, after learning that people in Ho Chi Minh City flocked to the supermarket to stock food for social distancing time, Huyen called her parents again to tell them not to go to the supermarket to prevent from contracting the virus. However, her mother had just come back home from there.
Malaysia has implemented nationwide lockdown for two weeks from June 1 in a bid to stem the spread of the novel coronavirus.
Businesses have been closed, except for those in 17 essential sectors including banking, media, food and beverage. Over a dozen manufacturing sectors are also allowed to operate at 60% capacity, including electrical and electronics and oil and gas. The plantation, agriculture, fishery and critical construction sectors are also exempted.
Schools have already moved to online classes and inter-district travel has been banned since early May. Restaurants can stay open for pick-up and delivery services.
In Kuala Lumpur, police checked vehicles entering the city. Some 800 roadblocks have been set up nationwide, especially near the fringes of towns where compliance is low.
Nha Truc, a housewife in Cheras Maluri, Kuala Lumpur said that residents were prohibited from traveling among states or districts. Schools and religious sites have shut down. Only two in a household can travel to buy necessities within a 10 kilometer (6 miles) radius, and three for medical reasons.
Those wanting to go to work must furnish certificates issued by their companies. Besides, they are forced to don face masks and use the code scanning software on smartphones for contact tracing when going to any place.
"However, basically, life still takes place as normal because supermarkets remain open," Truc said.
"Some of my relatives and I haven't encountered too many difficulties," said Tran Thu Trang, living in Cheras in Kuala Lumpur. Because stores limit the number of customers in accordance with the social distancing measure, Trang often buys food enough for 7-10 days.
For items that can be bought online such as coffee, Trang just needs to order so that they can be shipped to her before the 8 p.m curfew.
Le Van Duan, who has lived in Kuala Lumpur since 2007, said "There is a supermarket in my neighborhood which facilitates me to buy goods. In addition, drugstores and stores selling essentials remain open."
He added: "Living in the coronavirus epicenter, I'm used to the lockdown order. Since March last year, Kuala Lumpur has regularly closed."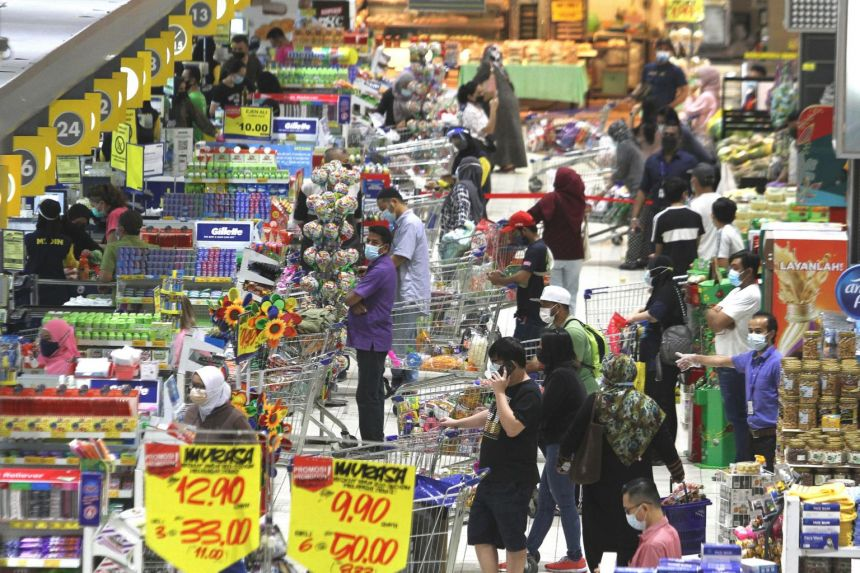 Shoppers at a mall in Malaysia purchasing items ahead of the full lockdown. Photo: The Star/Asia News Network
Facing economic difficulties and high risk of infection
However, Duan said because of the frequent blockade and complex Covid-19 situation, he had faced economic difficulties and a high risk of being infected with the virus.
Duan's work hasn't been stable since March last year. In the pre-pandemic era, he worked as an organizer of exhibitions and events. When Malaysia closed for three months, the exhibition industry came to a standstill, forcing him to close his workshop for a time.
"I then switched to the construction field. Initially, I encountered many difficulties. My income was just enough to cover living expenses, not to mention investing in other areas," Duan said.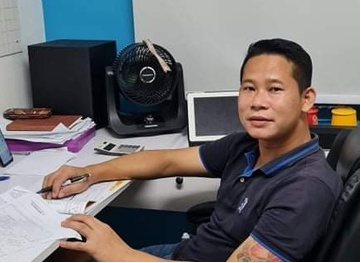 Le Van Duan, who has lived in Kuala Lumpur said he was used to lockdown order. Photo courtesy of Duan
Besides, that life takes place as usual amid the raging Covid-19 situation is also worth worrying.
"Malaysia has documented a spike in new infections, but citizens still travel as normal. Because the medical system has become overloaded, the government decided to impose lockdown. I am now trying to protect myself from contracting the virus," Duan said.
Trang added "I heard that hospitals in Malaysia are 75-80% full, so, mild cases have been guided to self-isolate and treat at home."
Malaysia has also accelerated the Covid-19 vaccination campaign. Everyone, including foreigners, can register for immunization.
Huong said that she successfully registered and would get vaccinated on July 17.