Yearly Horoscope 2021: Astrological Prediction for Leo
Yearly Horoscope 2021 for Leo: Monarch of the jungle, you jump into 2021 in victory mode with Venus in Sagittarius blessing you with bountiful opportunities. For love, finance, career, health horoscopes and what's coming in the coming 12 months, dive deeper into details.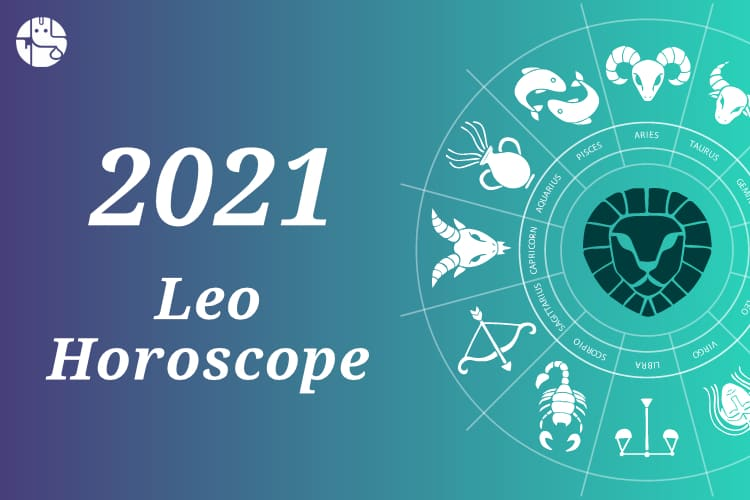 The Leo 2021 horoscope brings many ups and downs for the Leo-born. Photo: ganeshaspeaks
Leo Horoscope 2021 – A look at the year ahead
The Leo 2021 horoscope brings many ups and downs for the Leo-born. The two planets with the most influence over your sign this year are Jupiter and Saturn; Mars will also have a slight influence. This year, it is best that Leos work to balance their social life with their work life. Doing this will improve both your relationships and your finances. Of course, both these things, as with many situations in 2021, will require hard work to be successful.
Leo Love Horoscope 2021
Your love life at the start of this year is absolutely thriving and generating much excitement for you due to the powerful impact of the sun. The potential to meet someone new is instant and you may meet them via an artistic or creative pursuit. Through January and February, establishing romantic relationships will come naturally and you will imbue them with warmth, generosity and fierce loyalty as well as a sense of fun, protection and play.
With Venus in Aquarius from the 21st February, love that begins in friendship may appeal but even if you meet and forge a romantic bond straight away, the friendship will be established quickly because you seek a buddy in your partner. In fact, this is something you are not willing to compromise on for you need a confidant as well as a lover. You are attracted to glamorous and successful people, although due to your need to shine you may want them to excel in a different domain to you so that there is no overshadowing one another or sense of competitiveness. It's important that you are both significant in your own way. They should reflect well on you but not compromise you. There is a chance of falling for someone famous.
You have a high chance of drawing someone truly special into your life. The attention will be on you and this will carry on through the years, with Venus moving into Scorpio on the October 2 and making love more committed and intense.
As Jupiter moves into Aquarius on November 2, you round off the year with a wonderful love life. It may feel as if you've been with your partner forever and there may be a sense of having known one another in a past life.
The love you share endures. A nice way to complete the year is to make plans and promises for the future so that your love has the capacity to grow.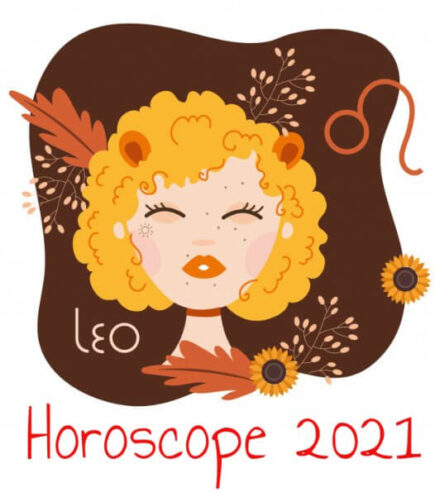 A nice way to complete the year is to make plans and promises for the future so that your love has the capacity to grow. Photo: yearly-horoscope
Leo Career Horoscope 2021
Endless opportunities crowd your doorstep and you'll be victorious regardless of which one you pursue thanks to the expansive nature of Venus in Sagittarius from January 4th. There really can be no wrong answer and everyone wants you on their team. You'll be drawn to unconventional career options such as art, media and performance; any place where you have the opportunity to shine, lead or suck up plenty of attention and admiration will appeal greatly. It may take a while for your finances to catch up to your career but progress is certain if slow.
Friendships may lead to new career paths and opportunities. This kind of unintentional networking will serve you well so make sure you check in with your circle. By February challenges may emerge that really get you thinking with Mars in Taurus from the 22nd and you'll prove your worth by demonstrating how you can resolve such problems effectively. A lack of self-esteem can hold you back internally but this won't manifest externally.
You'll still be putting your best foot forward. In April you'll be especially effective in terms of achieving tasks, goals and projects, securing interviews, getting a new job or exploring new avenues for business. May is a month which may be consumed with work and you'll enjoy sinking your teeth into new challenges and obstacles to prove your worth. This month brings relief for those who have been unemployed so don't give up hope.
Your career continues to be enhanced as the year marches on and by December you'll have a solid year of progress to look back on. This is a very productive and professionally excellent year for you dear Leo.
Health Horoscope for the LION
Your health may face some problems near the beginning of the year. Photo: wisehoroscope
Your health may face some problems near the beginning of the year when the Sun has its conjuncts with Saturn and Jupiter. Try to reduce your stress during this time as it will reduce your symptoms. Thus, people with diabetes should be extra careful in 2021. When/if you begin to feel ill during this year, stay away from your parents and the elderly, as you may be contagious; this is especially true if your illness is the result of an airborne pathogen.
Leo Finance Horoscope 2021
Leo is a sign that is guaranteed wealth due to its fixed nature. For Leo natives, things have a tendency to build over time rather than to flood in all at once; this is reflected well by the sign of patience. If you can stick to a course, you'll be blessed with well-deserved rewards. The start of this year is one of great success but financially things may be a little low. You are still able to live comfortably but you are just not starting out at your highest point. It may be that you have chosen a career that pays less but is more emotionally fulfilling and rewarding or it could just be that you need to work your way up within a company before you see the spoils.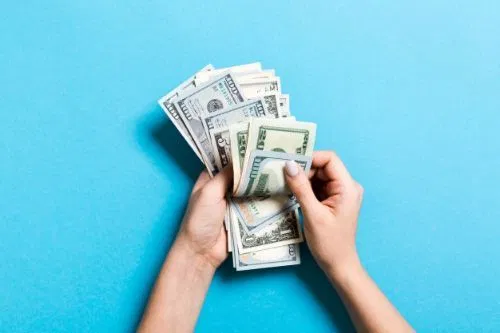 Keep working hard, take one step and then the next and you'll see a glittering golden future ahead of you. Photo: wisehoroscope
Of course, as King of the jungle, you find your way to the top inevitably. By April you'll notice money starts to flow in with Mercury in Aries from the 16th and this will mostly stabilise mid-year which gives you something to count on. Be mindful of a financial dip on 17th August that you need to be prepared for. By September you experience a much-welcomed hike in income and develop a better understanding of how your money can serve you well. It will help you reach for the stars in practical ways. You end the year comfortably and in a strong position.
Remember that your sign always gravitates to success and achievement. You are ambitious at your core and your financial world reflects this profoundly. Mars moves into Scorpio on the 5th December which gives you great financial instincts. Keep working hard, take one step and then the next and you'll see a glittering golden future ahead of you. Prosperity is your birthright.
Avoid being carried away by emotions
The Leo 2021 predictions say there will be times when you will feel like starting your life all over again. You shouldn't get too carried away by your emotions. Be a little patient and keep faith. A little introspection may do the trick. You should pull up your socks and get ready to work even harder. You would have to withstand some stormy weather but, you will also have the strength to sail through efficiently. You have no option but to be positive and understand that there is no substitute for hard work. Long term planning and distancing yourself from short term gains and useless pursuits is likely to help build for the future. Seek advice and keep good terms with friends, loved ones, and well-wishers. Success will be there, but amid stiff challenges, so hang in there and keep putting efforts.
Leo 2021 Monthly Horoscopes
Looking at the whole year at once can be a bit daunting. Below is the yearly Leo horoscope 2021 broken up one month at a time.
January 2021 brings a renewed sense of energy that can help you tackle any challenges you may have at work or in your social circle. This is also a great time to try to make new friends who can help you throughout the year to come.
February 2021 is a time for introspection; because of this, your social life may not be active. Jupiter and Saturn will both be in Aquarius this month, which will encourage you to take advice from your family.
March 2021 is time for you to either focus on your finances OR your love life. Working on both will only cause failures in both. Mercury helps to guide your romantic life, while Neptune influences your finances.
April 2021 again asks you to choose between focusing on your romantic life or your finances. If you focus on your career, you are sure to excel. If you focus on your relationships, Jupiter and Saturn will help to keep them stable.
May 2021 allows you to finally focus on your social life and your work life at the same time. Mars in Cancer will nonetheless encourage you to think before you act. Gemini will improve your friendships.
June 2021 is the perfect month for romance, as Venus will be in Leo. Your platonic social life will also go well, due to the help of Pisces.
July 2021 encourages you to retreat into introspection. Focus on yourself and your career this month. Mars in Leo will help with your career and motivation.
August 2021 is a mixed bag. The first two weeks of the month are great for cultivating your social life. The third week onward is best used to focus on your career, even if your social life tries to intrude.
September 2021 begs you to listen to others; it is the only way you can understand what they are going through. Thus, this month is best spent helping others, rather than catering to your own needs.
October 2021 brings much-needed relief and relaxation in your social life. However, you may find difficulties in your work life. Try to manage your stress if you want to stay in good health.
November 2021 finally brings luck and balance your way! Your health and your workload will be on the rebound. Your social life is also likely to see improvements. However, don't let yourself forget to spend time with your family this month.
December 2021 ends the year by filling your spirit with determination. The year ahead looks promising, so long as you keep up the good work at your job! This can also improve your finances.

Photo: cafeastrology
Conclusion
The Leo horoscope 2021 proves to be a bit dicey, but if you put in enough hard work and don't let your enemies get you down, then you are sure to make it out of the year in one piece. Thus, while Jupiter and Saturn will have somewhat of a negative influence on you, don't let them control your entire life. Remember, you can still make any choices you like. In the end, it's your choices more than the planets that determine your future./.