5 Ways to Spice Up Your Weekend in Ho Chi Minh City
This is not your typical weekend coffee-dining routine in Ho Chi Minh city. Buckle up for a fun ride of crafting, games, and adventures throughout Vietnam's biggest metropolis.
If you don't have any plans to this weekend, why not try the following 5 destinations right in the center of Ho Chi Minh City ? We have got craft making activities for hand-made lovers, and plenty of exciting thrills for the extroverted and active people.
1. Pottery making
This is your chance to become an artist. Pottery is becoming a popular weekend activities among young people. You can go alone or with friends, either way you will have a great time creating. Making pottery is also unexpected way to tone your upper arms muscles.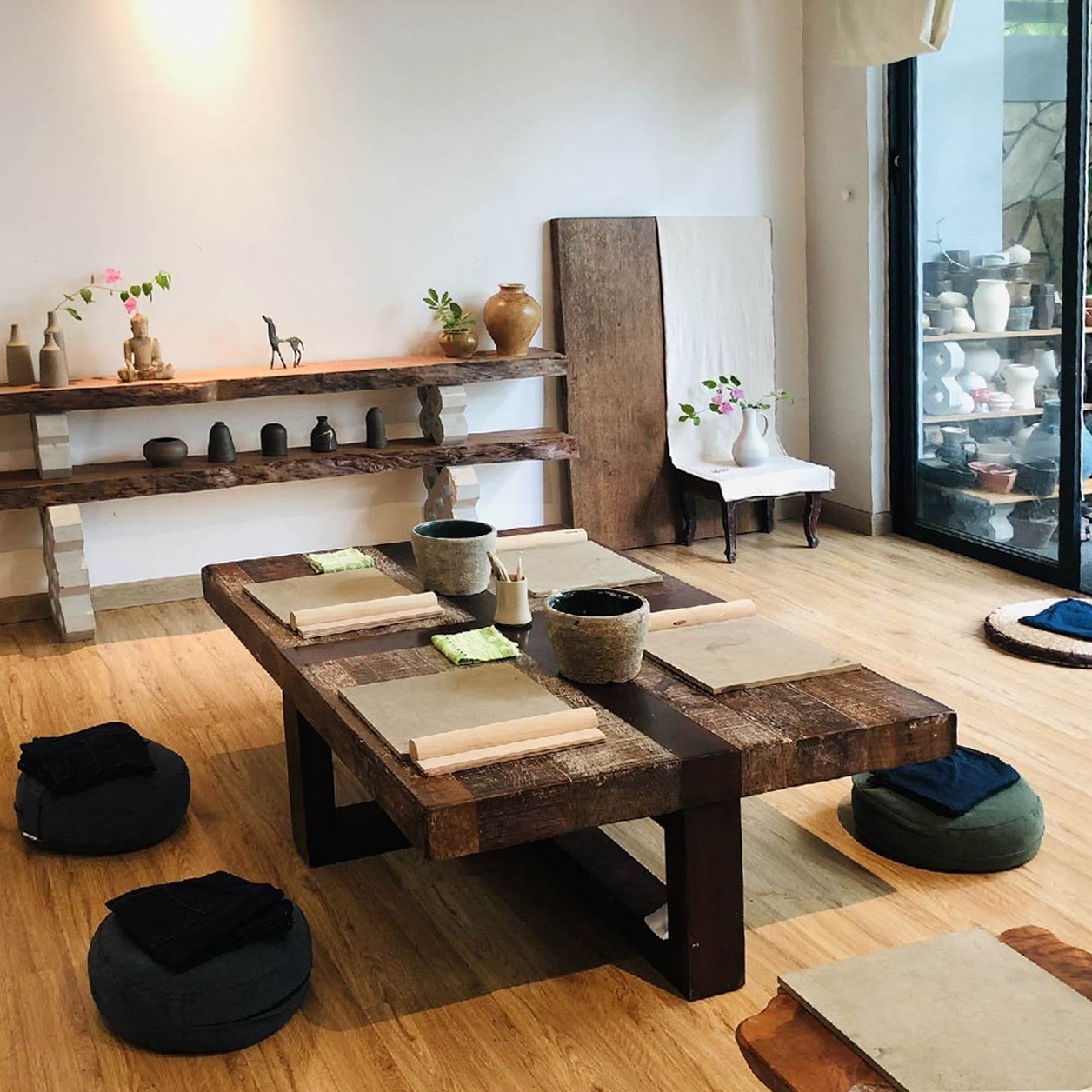 Enjoy create your own coffee cup or jewelry dish in the class. Photo: Zing News
Location: Saigon Pottery - Ung Van Khiem, Binh Thanh Ward, District 25,
Estimated cost: VND 400,000 (US $17)/person
The shop only operates on weekends, so be sure to make reservations to have the best experiences. It is located deep in the alley, so it is quite quiet and private.
The total area is only about 30 square meter yet it is airy wide space thanks to the connection with the green front yard.
The entire process takes about an hour and a half, with the guidance of the staff, you will make our own pottery from shaping to joining pieces of clay, smoothing to decorating.
Class size is not to crowded, only from 5 to 10 people. You can get in the creative mode and take you time perfecting your masterpiece. You will receive the finished product after 10 days
Most classes are for amateur and beginner level so do not worry if you have no pottery making experience If you want to learn and participate in intensive pottery classes.
2. Mosaics making
Mosaic is the art form of glass collage created from small pieces in different shapes, sizes and colors. At this workshop, you are a meticulous craftsman. Detail-oriented people find this activity satisfying.
Be patient because one painting takes up about 3-4 hours. Photo: Zing News
Location: Tong Teng Ceramic - Ly Van Phoc, Tan Dinh Ward, District 1
Estimated cost: VND 600,000 - 900,000 (US $25 - 40)/person
Free your own imagination during this three-hour session and just focus on cutting the pieces for the picture. You can be creative without definitely having great artistic/drawing ability.
The price range depends on the size of the painting you choose. The instructor recommends the large picture size since enlargement details will be easy for beginners to practice. With small paintings, you have to be more careful. You will also be instructed from s ketching and transferrin the design, to gather t iles i nto c olor c atgories.
This is a great way to de-stress by losing yourself in your project. And you can work and socialize at the same time.
3. Scented candle making
Want to learn a new skill over the weekend? Try the art of candle-making. This hearty craft teaches you how to make several different candles. Afterwards, you can take everything home in lovely packaging.
Location: Candle House - Nguyen Van Trang, Ben Thanh Ward, District 1
Estimated cost: VND 250,000 (US $11)/item
Candles add warmth, scent, and ambiance to your home and is a perfect choice if you want to go hands-on with a new side hobby. In case you are in need of unique gift ideas for your family and friends, candles can show your thoughtfulness and genuine feelings.
Due to the epidemic situation, the shop only accepts a maximum of 4 customers at a time. There is also provide "one-on-one" class.
There are about 10 steps to making candles, from choosing scents, colors to pouring molds to shape...The most simple one is candle cup and the hardest is shaped candles.
You can also do some shopping and bring home beautiful handmade scented candles, priced from VND 100,000.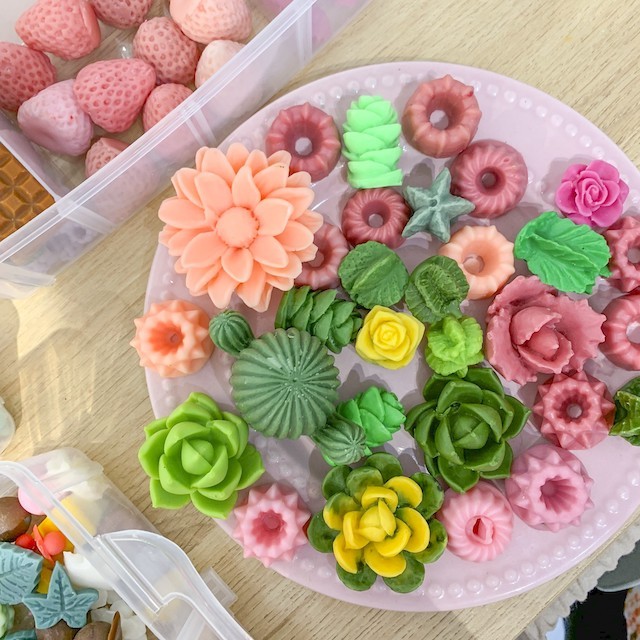 The store is filled with light sweet aroma of essential oils. Photo: Zing News
4. Paddleboarding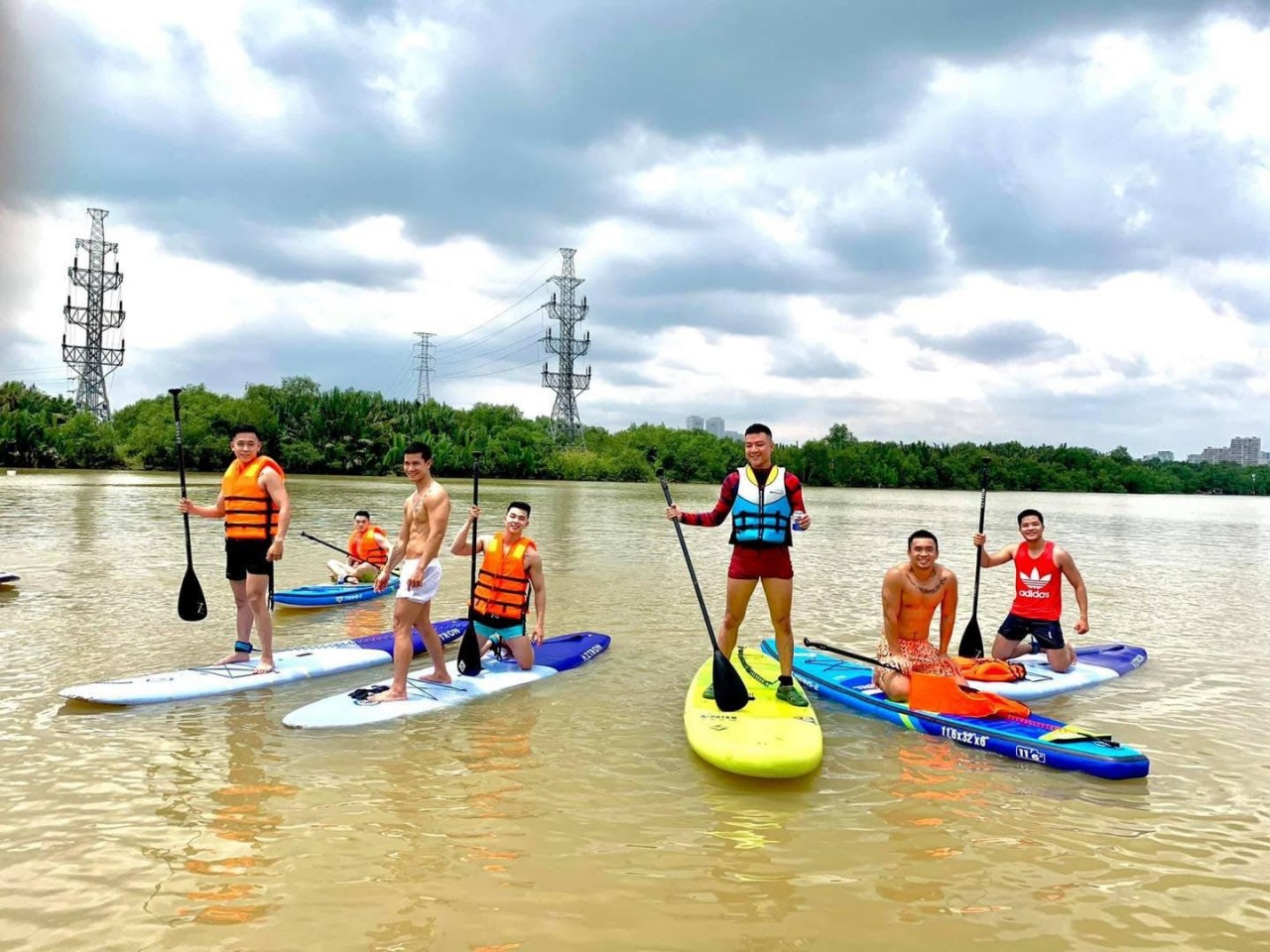 There are many clubs organizing group paddleboarding in Saigon. Photo: Leep
Make the most of the fantastic weekend tides and give stand up paddle boarding a go. It's one of those water sports that doesn't take much to get started, with just a few pointers and you're ready to go. This has become a popular sport among young people and there are many clubs organizing group paddleboarding.
Location: Saigon South Marina Club - Tran Van Tra, Tan Phu Ward, District 7
Estimated cost: VND 450,000 (US $20)/person
Aside from being brilliant fun, stand up paddle boarding is a great form of exercise, especially for toning those tummy muscles.
After a 40-minute instruction session, you begin the experience to find that c ontrolling the direction of movement is not too. It is so easy that after half an hour of practicing, you can confidently stand paddling.
You can enjoy sightseeing while boarding and experience the rare peaceful scene of the metropolis with quiet surroundings and green coconut palms.
5. Airgun shooting
Air gun shooting is a sport activity that attracts young Saigon people in recent years and has gotten even more famous when many people share experiences on social networks.
Address: Saigon Sniper - Nguyen Binh Khiem, Ben Nghe Ward, District 1
Price: 30,000 VND (US $1.32)/10 bullets
You don't have to be a world-class competitor to enjoy the shooting sports. There is the opportunity for recreational shooter to blow off some steams and to test how good you are at aiming. Competition with a group of close friends adds to the thrill.
Players can be completely assured of safety because t his course provides an introduction to the safety rules of the range, air weapon handling knowledge, and basic shooting techniques. After a few rounds of practice, get ready to challenge yourself with this sport. Do not give up and try your best to hit the target.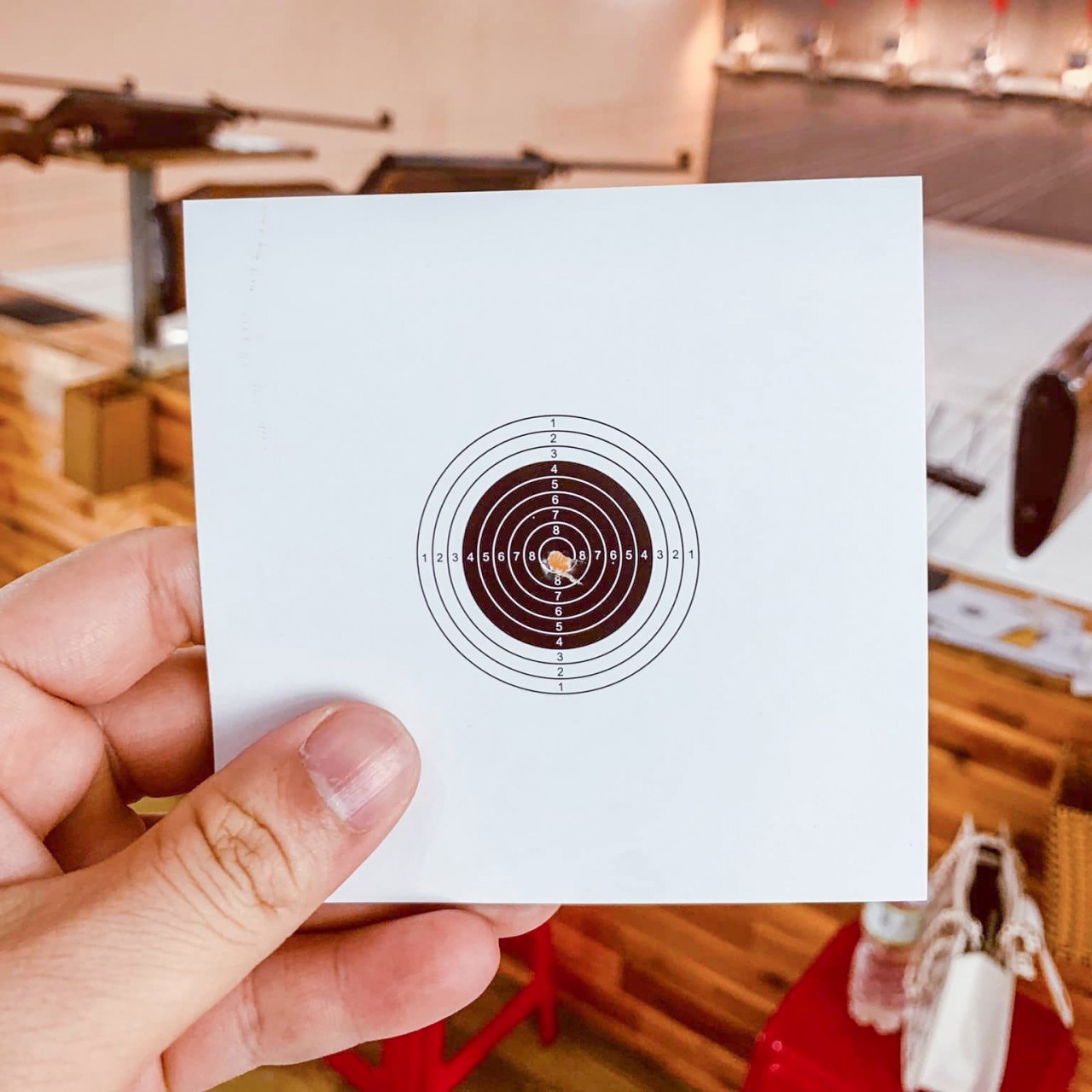 Young people enjoy the thrill of hitting the bullseye in the weekend. Photo: Saigon Sniper
Online booking required a deposit of VND 100,000 (US $4).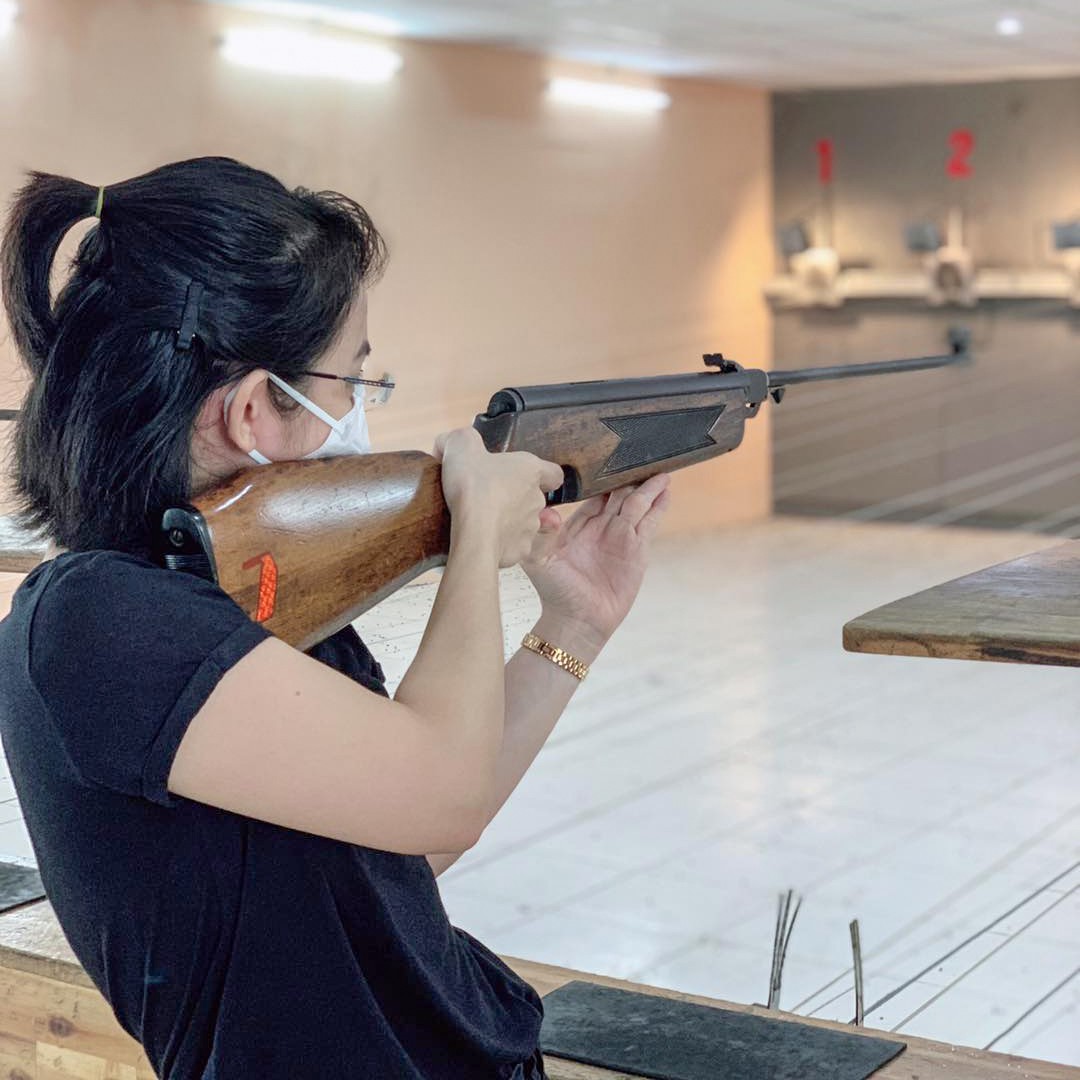 The club welcomes amateur shooters. Photo: Saigon Sniper
Have you tried any of these activities? What is your favorite thing to do on weekend?