Bun Dau Mam Tom - A Must-Try Vietnamese Dish Loved By The World
Max Mcfarlin, an American YouTuber who has a passion for discovering and experiencing Vietnam's cuisine and culture has said Bun Dau Mam Tom (vermicelli, deep-fried tofu, and fermented shrimp paste) is the best traditional dish in Hanoi.
During your Vietnam travel journey, besides visiting famous tourist attractions, enjoying Vietnamese Bun Dau Mam Tom should be one of the top activities on your bucket list. This special dish features the typical characteristics of the S-shaped country's cuisine, and you can find them on the street vendors of Hanoi.
From Vietnam to the world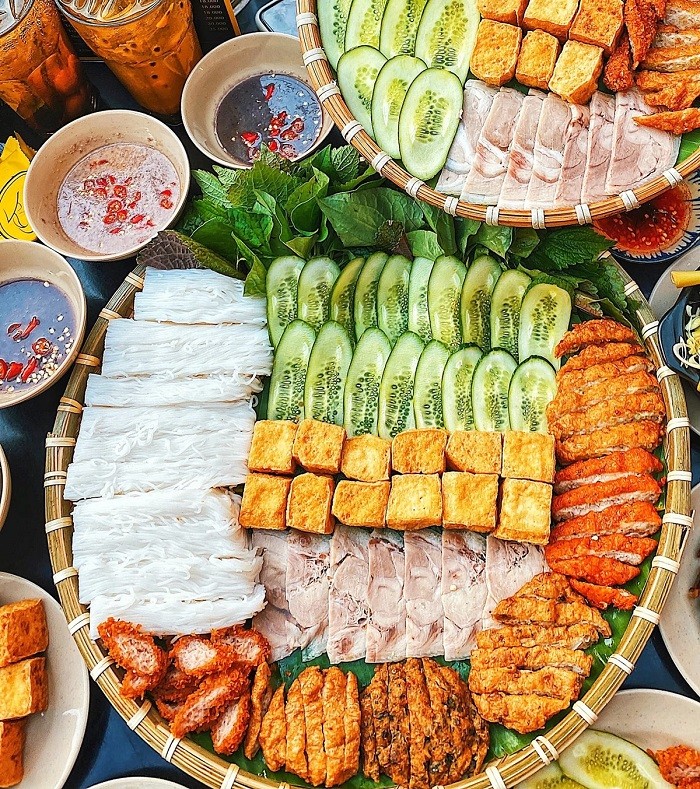 Photo: Vinpearl
Recently, New York Times magazine shared an article about Bun Dau Mam Tom in Hanoi. The author of the article also said that this is the most intriguing Vietnamese traditional food for American people here.
When people come to Mam restaurant of Jerald Head and his wife, Nhung Dao, they enjoy Bun Dau Mam Tom most out of all the other dishes that are served here. The restaurant was ranked quite high by the New York Times, which is #26 out of 100 best restaurants in New York.
Especially, there are not only Vietnamese customers coming here, but also a lot of Americans. Aside from the standard ingredients to make this dish, the owner also brought a tofu-making machine from Vietnam. Plastic tables and chairs are also used for guests to sit on the sidewalk, which brings them a unique cultural experience. This one-of-a-kind dining space in the middle of the city attracts attention and helps introduce Bun Dau Mam Tom to the world.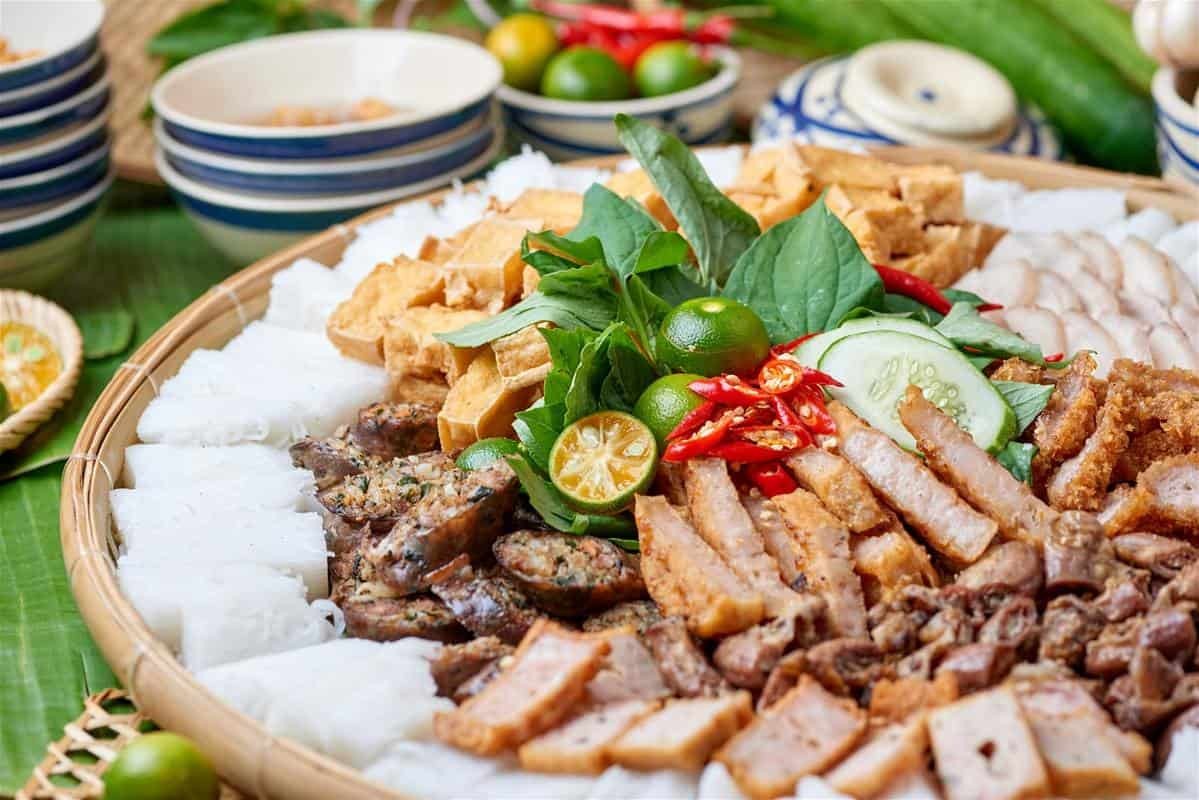 Photo: BestPrice Travel
This is not the first time this dish appeared in the US, as the Vietnamese community living in California said it is a famous choice on the menu, but it was only well-known among the community.
But an American-owned restaurant that sells Vietnamese's traditional foods surely peaks other's interest, especially Bun Dau Mam Tom, which is not easy for foreigners to eat. Max Mcfarlin said this is a dish that he does not want to miss when he comes to Hanoi. He even brought his parents here so they could try it during their trip, and they said it was surprisingly delicious.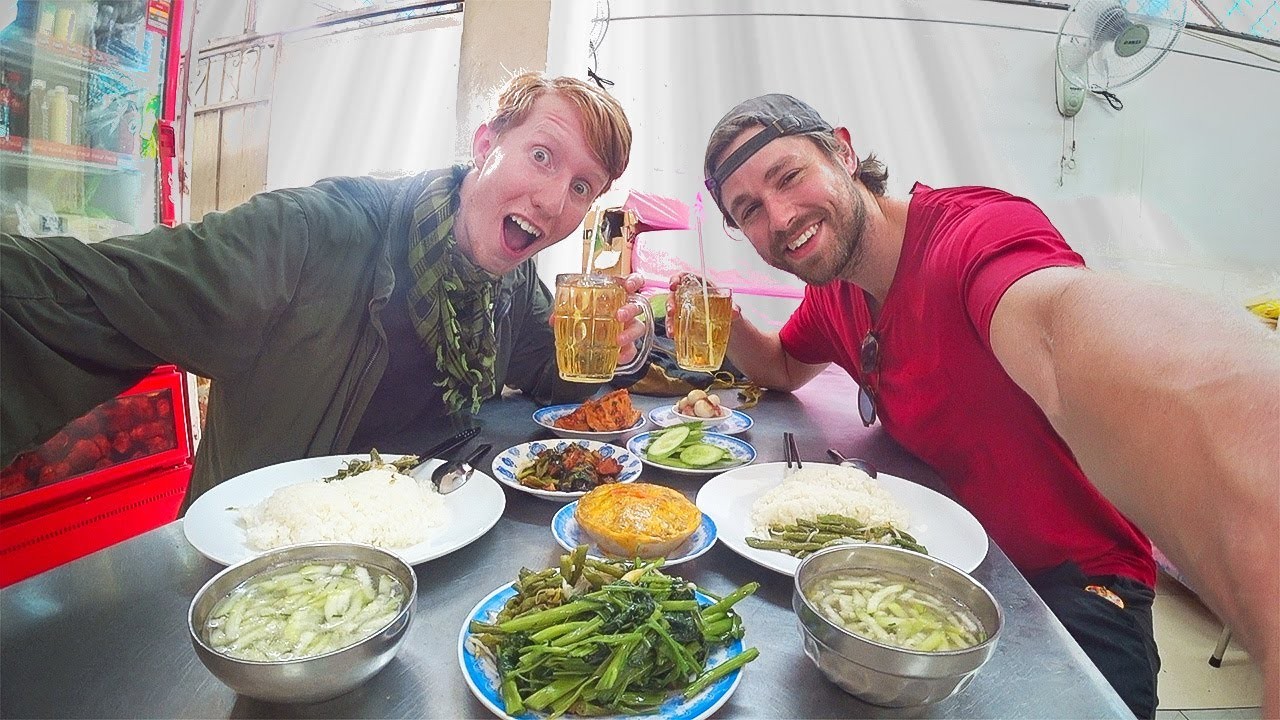 Max Mcfarlin (on the right). Photo: Youtube
No one knows when Bun Dau Mam Tom was first known in Vietnam, but it has been a traditional street food in Hanoi for over a century. Since the French colonial period, there have been street vendors bringing this dish to alleys and streets. They served mouth-watering fried tofu with a bowl of fermented shrimp paste, a few slices of chili, and vermicelli.
Until now, we can still see these street vendors on every corner of the street. And there are still a lot of Hanoians that enjoy sitting on the sidewalk to enjoy their meals instead of dining indoors. Perhaps, it will make it even more enjoyable.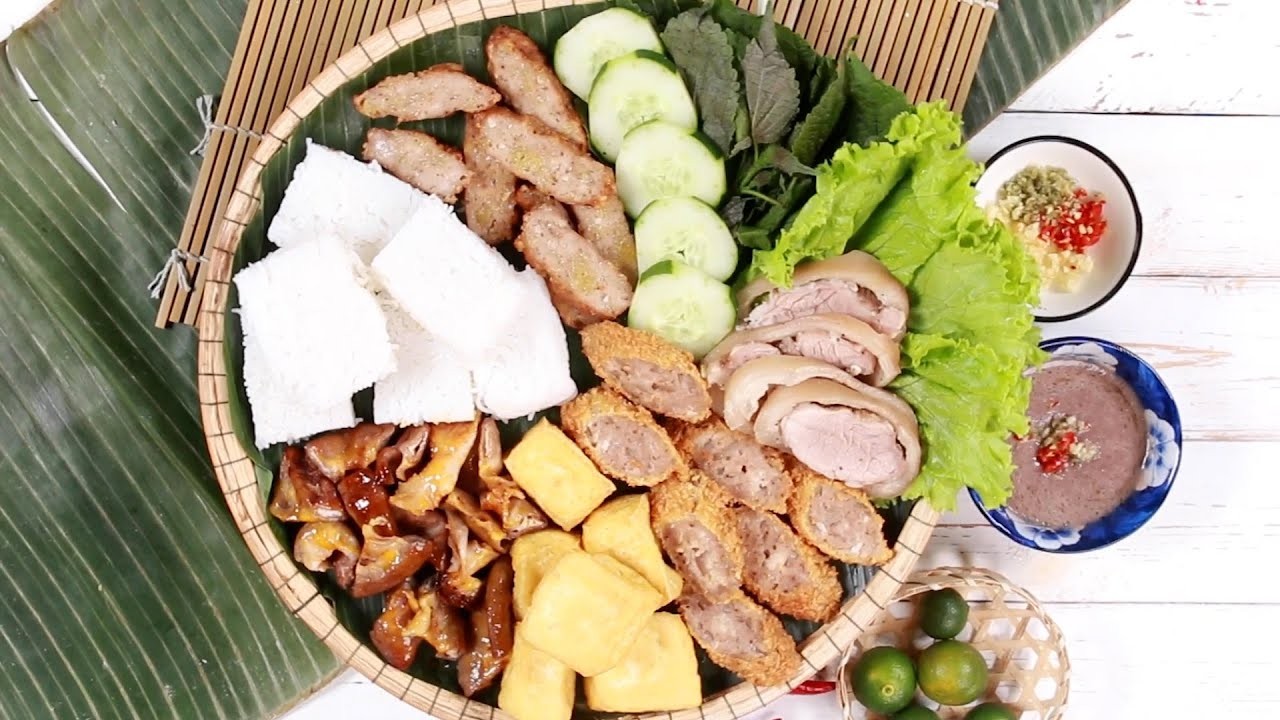 Photo: Helen's Recipes
Over time, Bun Dau Mam Tom has had a lot of changes with more versions, and they add more ingredients such as grilled pork paste with young green sticky rice, fried sausages, spring rolls, pig's trotter or boiled pork belly, but do not affect the taste and flavors of the dish.
Even though Bun Dau Mam Tom originates from Hanoi, it is not difficult to find this traditional food everywhere in the S-shape country. Even in Korea, Japan, Australia, and Dubai, there have been more restaurants serving noodles with bean paste and shrimp paste. It gradually received attention, and love, and then conquered people's hearts like Pho and Banh Mi did before.
The most intriguing Vietnamese traditional dish
How did foreigners become to love a dish that was considered hard to eat and smelly at first? Even many Westerners said that once they know how to eat shrimp paste, they will then become fascinated. Although it initially smells "like hell", once you get used to it, it will taste "like heavens". A lot of people said this is a challenge that they want to conquer and experience when they come to Hanoi or Vietnamese restaurants all over the world.
The soul that creates the charm of Bun Dau Mam Tom is the fermented shrimp paste. Everything can be elaborately prepared and tastes delicious, but if you mix a bad bowl of shrimp paste, you fail. The top choice of shrimp paste is still Thanh Hoa shrimp paste, which is brewed in a traditional way for at least half a year according to the family's own heirloom recipe.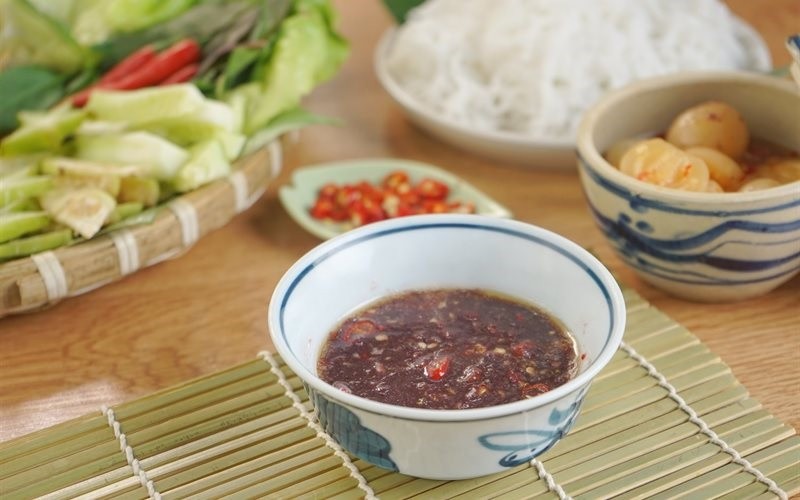 Photo: VinWonders
It has the perfect flavors and a lovely aroma. Bun Dau Mam Tom is very easy to make, and you can find the ingredients everywhere. However, the selection of the shrimp paste is the most important part of all. The most interesting thing is that the diners can decide its taste and deliciousness, not the seller who prepares it according to his own recipe.
First, add some cumquat juice or lemon extract, a little sugar, and sliced chili into fermented shrimp paste. Remember to add them little by little while tasting the sauce to make sure that the flavor is to your taste. Then, stir up this mixture until bubbles are formed on the surface.
After making a small bowl of shrimp paste, you should use chopsticks to take a piece of vermicelli or other ingredients and dip them in the shrimp paste. After the meal, you will be given chewing gum to help you remove the odor of the food from your mouth.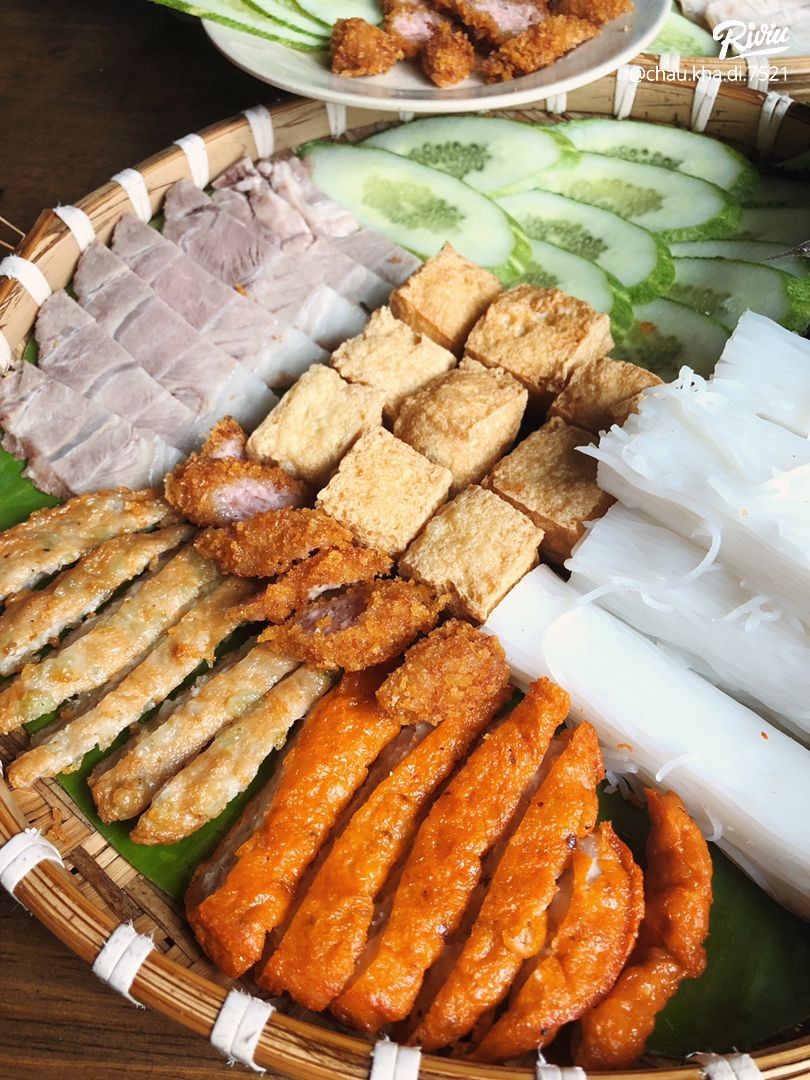 Photo: Riviu
Bun Dau Mam Tom is becoming more well-known all around the world, the ingredients are more diverse and attractive, and only the taste of shrimp paste cannot be changed.