Lao Cai's Wonderous Terraced Rice Fields
Lao Cai became popular attraction every year in May. The gorgeous beauty of the terraced fields in the pouring water season with beautiful shapes and bright colors will guarantee to steal your heart.
The terraced rice fields in pouring water season look like a surreal painting and have an irresistible charm towards many travelers and adventurers wanting to discover Lao Cai. Let's visit this land to witness this wonderful natural scenery.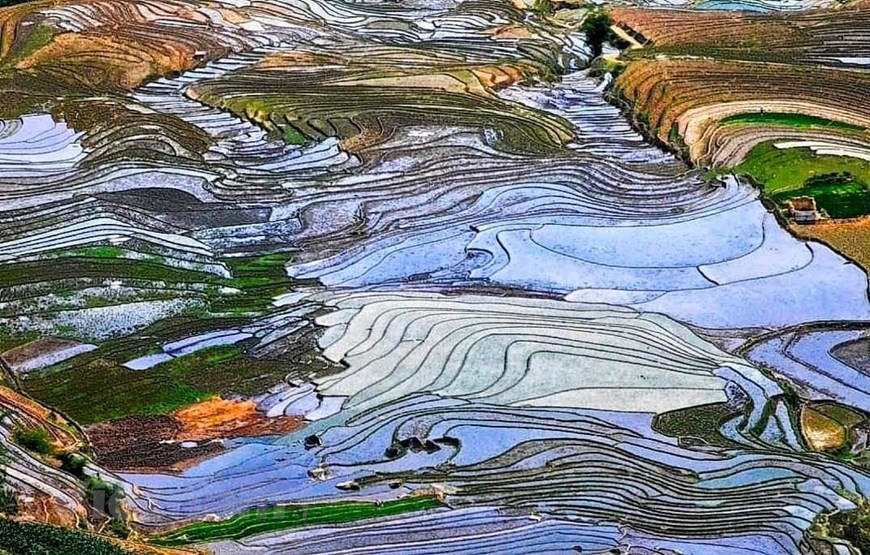 Photo: Do Manh Hung/ Vietnam+
This season often comes in May and June, when the first rainy days pour down on the soil. This is a unique season because the local people sow a single rice crop a year. In Lao Cai, there are many attractive destinations for you to admire during the pouring water season such as Sa Pa, Bat Xat, Bac Ha, etc.
This is the best time of the year for young tourists to relax and spend their time with their family or friends, discovering Lao Cai on their journeys.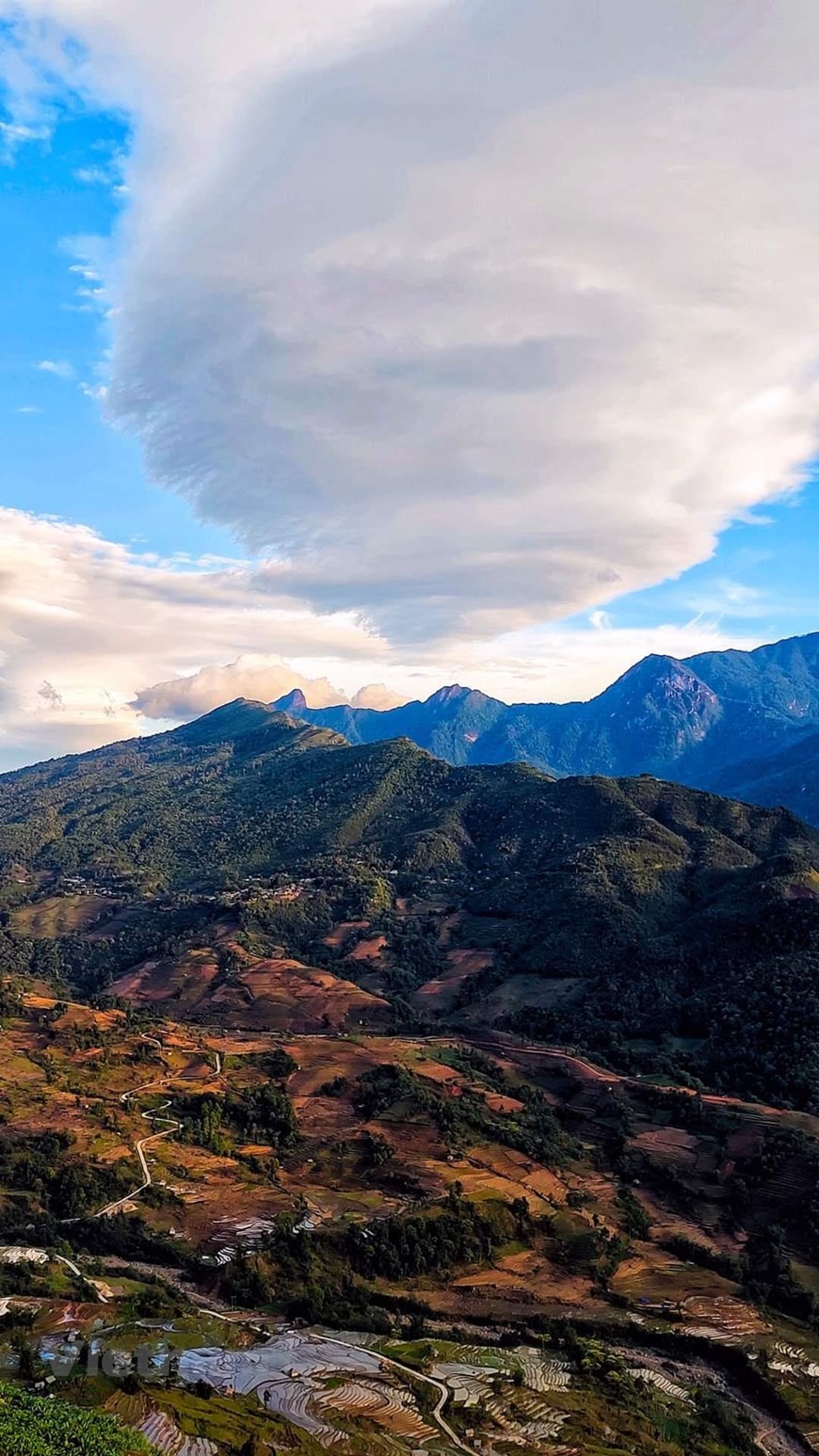 Photo: Do Manh Hung/ Vietnam+
Over hundreds of years, the terraced fields not only reflect a unique farming method of the ethnic minorities here, but also contain many profound historical and cultural values, and have become a famous tourist destination.
Sapa terraced fields have been voted by Travel and Leisure magazine (USA) as one of the 7 most beautiful and magnificent terraced fields in Asia and the world.
Located in North-West Vietnam, Lao Cai is surrounded by Yunna (China) on the north, Lai Chau Province on the west, Ha Giang Province on the east, and Yen Bai, and Son La provinces on the south.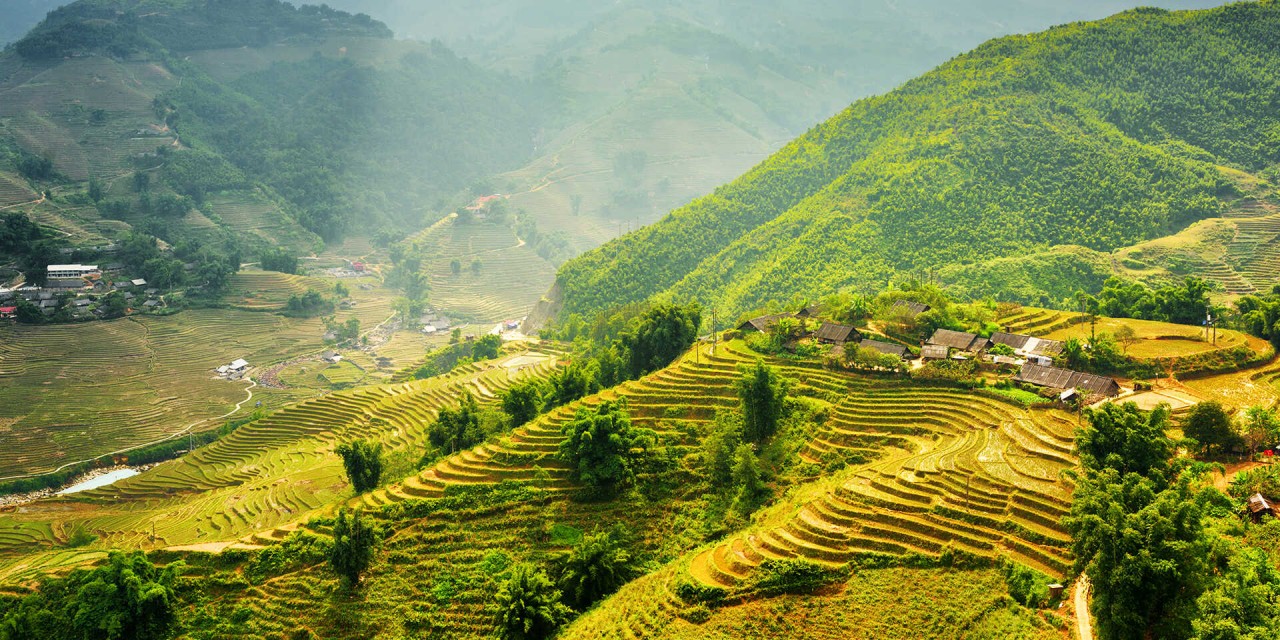 Photo: Remote Lands
The terraced fields not only reflect the unique farming practices of the ethnic minorities in Lao Cai but also bring the highlanders a prosperous and happy life.
The pouring water season is also the most anticipated season of the year by writers and artists, especially photographers. The majestic and poetic natural scenery and the beauty of the vast terraced fields attract a lot of photography enthusiasts from all over Vietnam to Lao Cai.
Lao Cai's terrain is divided into the main kinds following: valley, low, and high mountainous. With 3,143m in height, Fansipan is considered the highest peak of the Indochina Peninsula. The province has 107 rivers including the Red, Chay, and Nam Mu rivers. The province also owns 31 types of minerals, of which apatite, copper, and iron are the most valuable.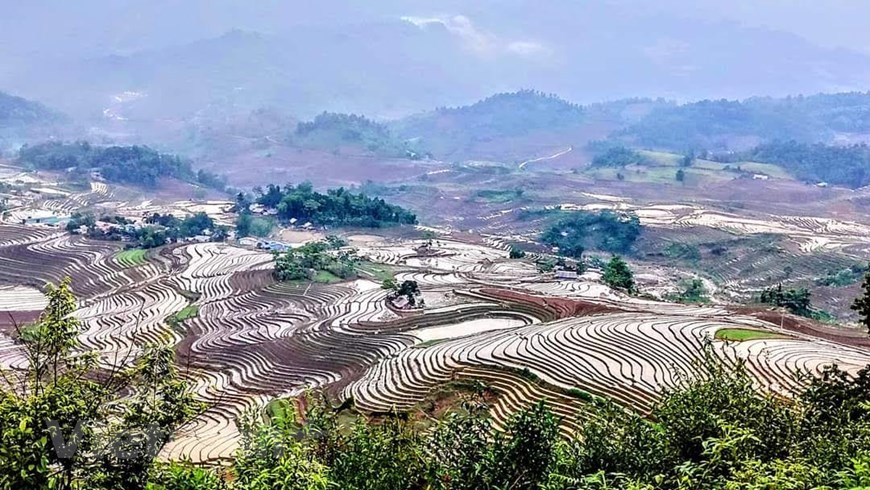 Photo: Do Manh Hung/ Vietnam+
The remarkable feature of Lao Cai is biological diversification. There are 2,000 kinds of flora, and 442 kinds of birds and animals of which 60 kinds of animals are only found in Lao Cai, and 9 kinds of floras are only found in Sapa. So that Lao Cai owns a treasure of valuable and rare genes, making up 50% of rare floras in Vietnam.
Lao Cai has a typical mountainous climate. The dry season lasts from October to March, it is cold. And the rainy season is from April to September. The annual average temperature is 23ºC. Specially, sometime, there is snow in Sapa.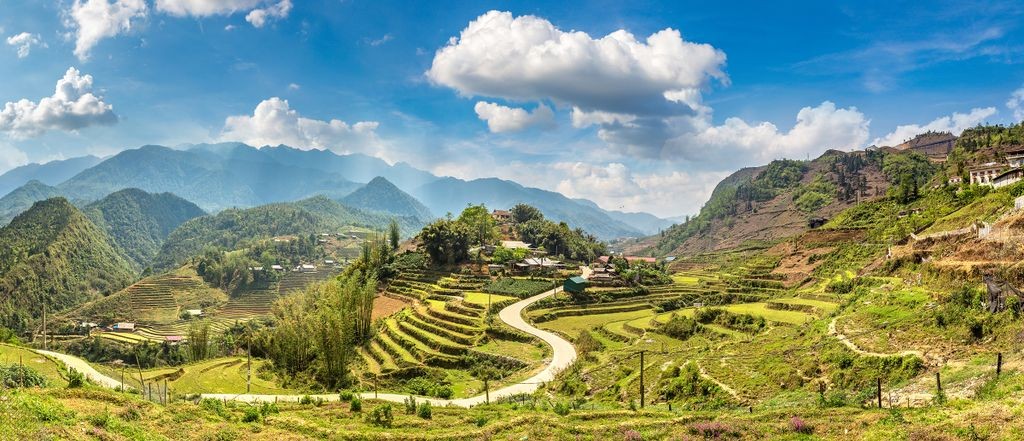 Photo: 12Go
Lao Cai is very proud of Sapa, a unique natural tourist site. Many newly married couples like spending their honeymoon in Sapa because of the good weather and romantic sightseeing. Visitors to Sapa in summer can feel the climate of four seasons in one day. They enjoy discovering other interesting places including Ham Rong Mountain, Silver Waterfall, Rattan Bridge, Bamboo forest, Ta Phin Cave, and Sapa ancient rock field. Taken place every Saturday night, Sapa Market is an attractive place for visitors who are keen on exploring traditional cultures.
Located 300km from Hanoi, Lao Cai can be reached by car or train. There is National Highway No.70, 279, 4D linking Lao Cai to Yen Bai, Lai Chau, and Ha Giang, China in turn. There are some trains that depart from Hanoi daily to Lao Cai.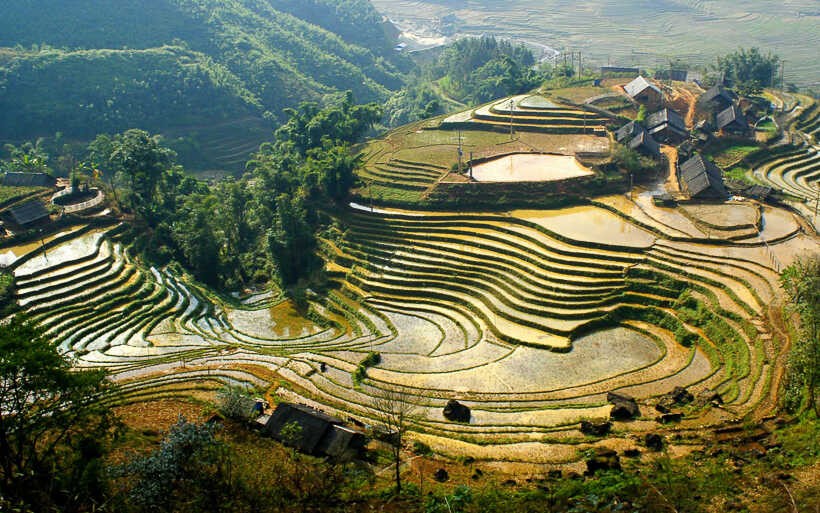 Photo: kenhhomestay