Fashion masks: New trend, new style for the pandemic time
With no sign of the global coronavirus threat easing anytime soon, protective masks are fast becoming fashion accessories for Asian countries keen to add some style and humor to health-wear essentials, reported Reuters.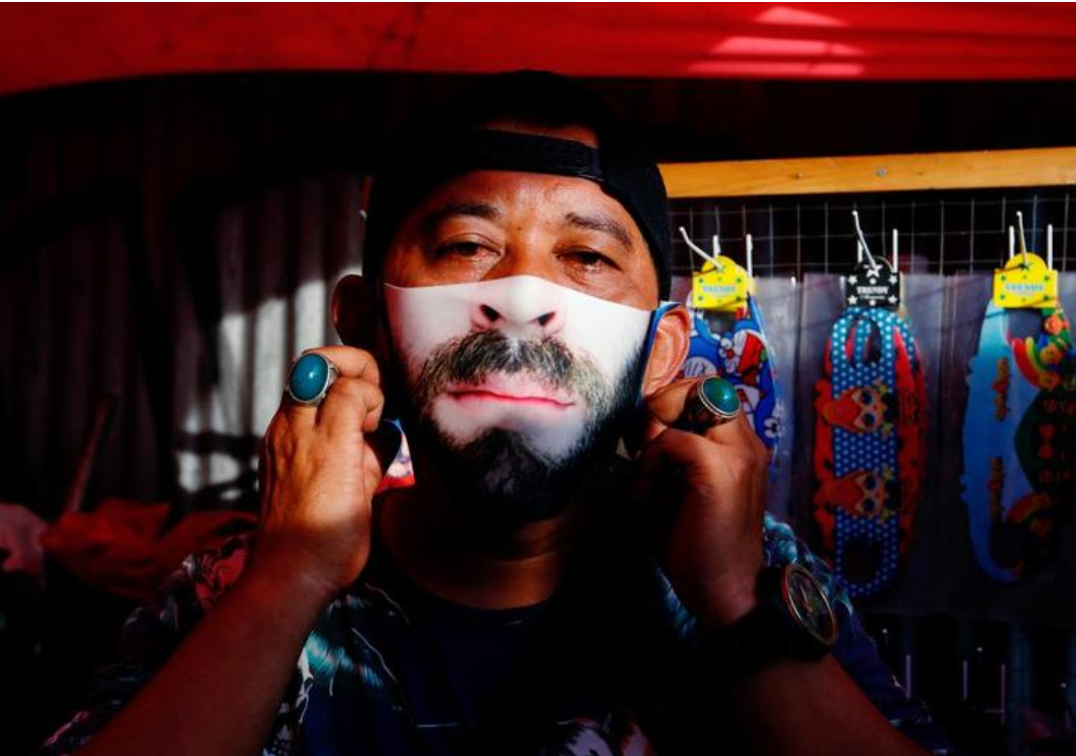 A man wears a face mask at a traditional market in Jakarta, Indonesia. Photo: Reuters
Bespoke masks are catching on in Indonesia, with customers ordering designs with their own faces printed on reusable neoprene material, some with smiling faces, or big red lips, like the one made for 46-year-old Heni Kusmijati.
"When people see us, they seem to be wondering why we are smiling and laughing", Kusmijati shared with Reuters.
A print shop in Jakarta started to sell face masks after witnessed the slow-down of its business due to the coronavirus, "which has infected more than 50,000 Indonesians and killed 2,620", according to Reuters.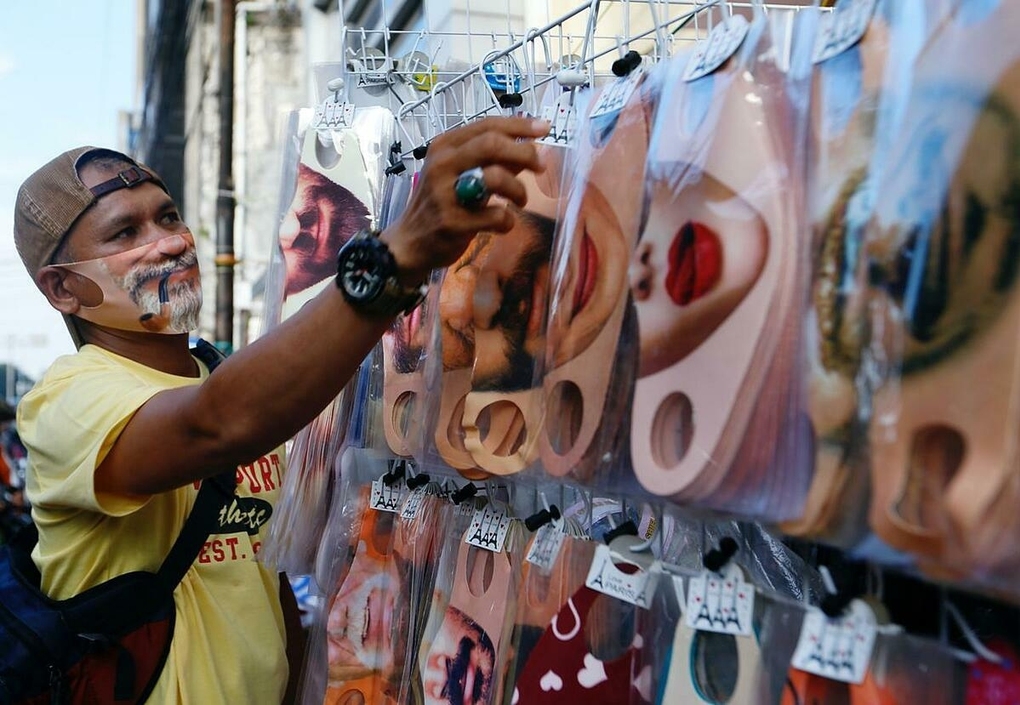 A vendor sells face masks at a traditional market in Jakarta, Indonesia, Jun 23, 2020. Photo: Reuters
The process is quite simple: Customers play around on the shop's website, place orders online, and then upload their pictures. It takes about 30 minutes for the shop to complete the work and each mask cost S$4.90, income that has kept businesses like Nicholas Septian Sugandi to be survived. At first, he did not believe if such an idea worked or not, "But later, the demand surged, and it helps us to recover the business loss", added Nicholas.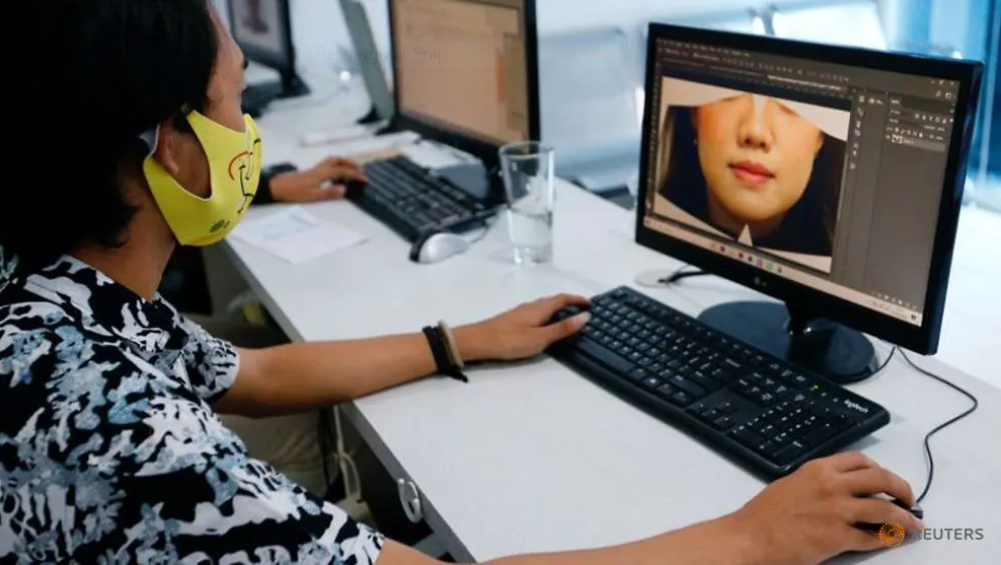 A printing shop employee edits customer's photo in Jakarta, Indonesia, Jun 23, 2020. Photo: Reuters
There are similar ideas around South-east Asia, like an out-of-work Filipino special effects artist now making horror masks, and a Thai single mother who designs face shields with prints of cartoon and movie characters.
"I began to see a new opportunity in making batik face masks because at that time, we were instructed to wear face masks for personal safety," Hafiz Drahman, a Malaysian textile designer, told Reuters in his workshop in Shah Alam city.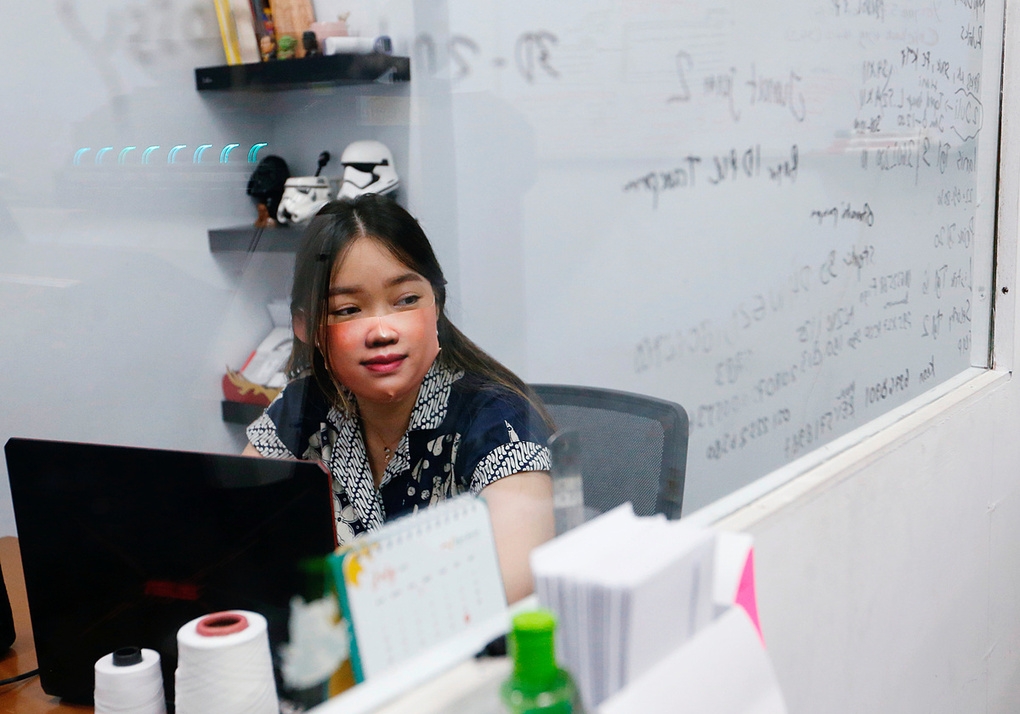 A staff with face mask in her office. Photo: Reuters
Q: Do Fashion Face Masks Actually Protect Against Coronavirus?
Below is the short answer from Aaron Hamilton, MD, a hospital medicine specialist:
A: The key thing to keep in mind with face masks is that we wear them as a gesture of caring for others. When we all wear face masks, we're all safer and we help slow the spread of the coronavirus.
A face mask needs to have a few features in order to be effective:
It should be made with multiple layers of fabric so it's thick.
It rests under your chin and on the bridge of your nose.
It needs to be secure around your ears with either straps or ties.
You should be able to breathe easily with it on.
If it's made from cloth, you should be able to wash it.
As long as your face mask complies with these recommendations, it's protecting others around you and doing what it's supposed to do.
Another thing that's important to note is that you should treat your face mask like an article of clothing. You should wash it after every time you wear it and it shouldn't lose shape or become damaged after cleaning it.
Your face mask doesn't necessarily have to look pretty or be a fashion statement, but with that being said, if you want it to match your outfit or wear one with a cool design, then so be it! I see a lot of people wearing masks with their favorite sports team on it and even my kid's masks have designs that make it a little more fun for them to wear, like a mustache or shark teeth.
If wearing a fun or fashionable face mask helps you wear it more and it still fits the criteria to be effective – then there's no harm in it. In the end, it's about protecting other people.
(Source: clevelandclinic.org)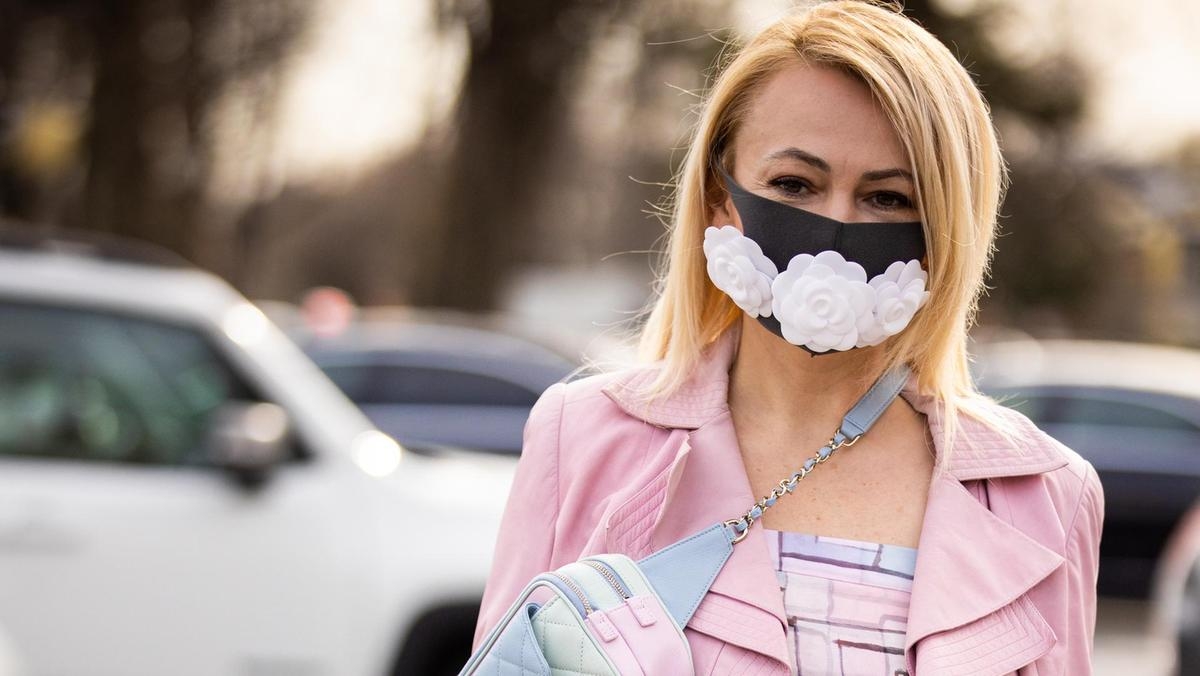 A lady wears a face mask with embroidered white flowers during Paris Fashion Week. Photo: Getty Images