Feminism in Tan Hiep Phat - The Leading Beverage Group in Vietnam
"Women accounted for more than 35% of management positions in Tan Hiep Phat Group. There is no distinction between men and women at our company. The employess are evaluated based on the quality of their works," reaffirmed Deputy CEO Phuong Uyen Tran.
Tan Hiep Phat Beverage Group (THP) is a family company with many strong women leaders and the role model who Phuong Uyen Tran looks up to the most is her mother. She calls her "Sister Nu".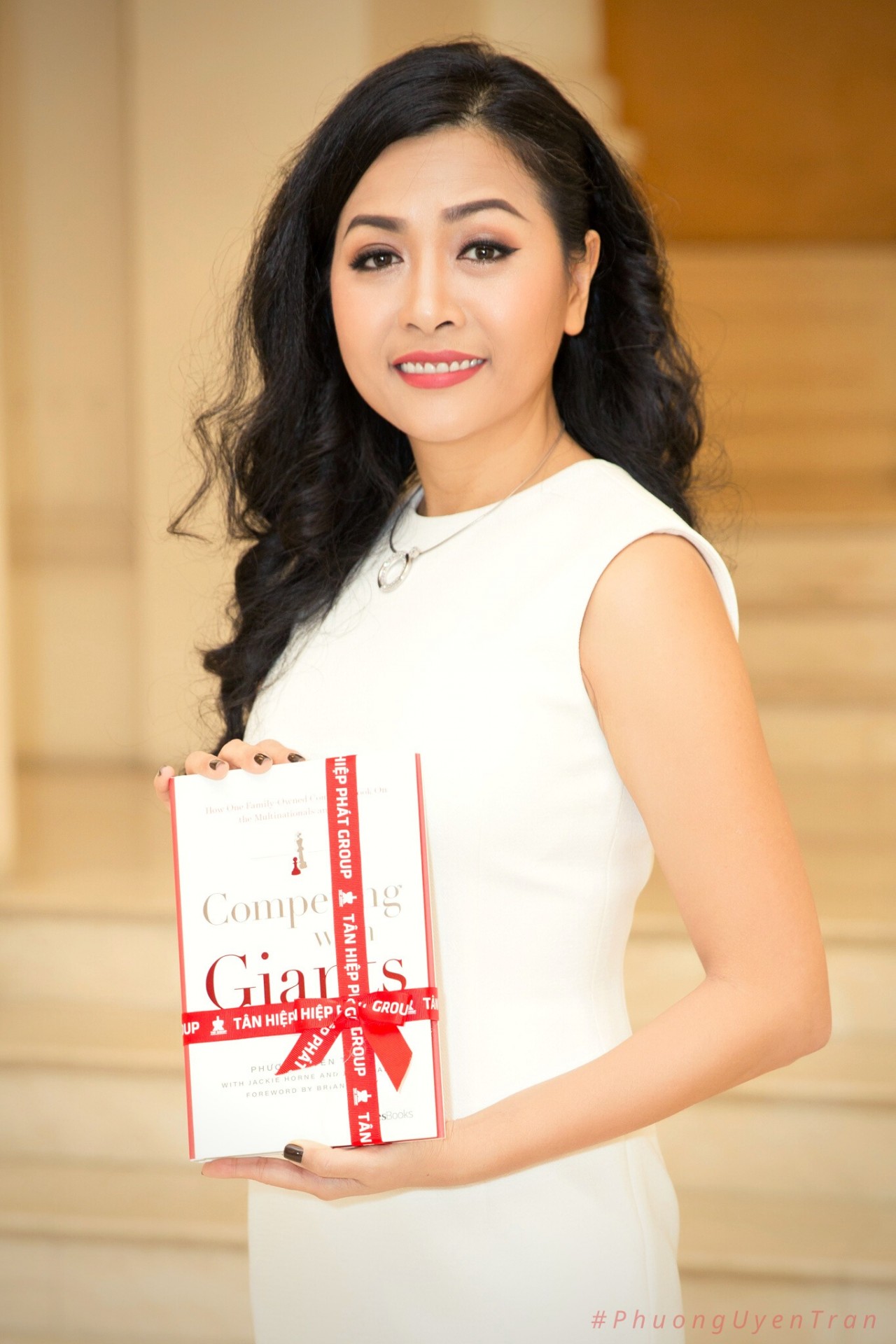 Deputy CEO Phuong Uyen Tran. Photo: Phuong Uyen Tran Facebook Page
"If Sister Nu is strong, Tan Hiep Phat is strong. If Sister Nu is weak, Tan Hiep is weak" Tran Uyen Phuong talks about the influence of her mother - Mrs. Pham Thi Nu, on the company.
As someone who rarely appears in the media, Ms. Nu played an important role in helping Mr. Tran Qui Thanh to build their Vietnamese beverage "empire" from scratch.
While Mr. Thanh is the one who runs the business and takes care the production, Mrs. Nu is the one in charge of the next steps. She is a veteran salesman since the time when the husband and wife used to ride bicycle to deliver goods until they earned their trillion-dollars fortune. Ms. Nu always has appropriate policies for each distributor and supplier of THP. She also treat employers with thoughtful gifts from the heart.
Phuong Uyen Tran said that her mother still prepare thousands of fish sauce jars during Tet holiday as workers' gifts, and gifts on the International Children's Day's for the employees' children. THP employees consider her a sister, a mother and call her "Madame Nu" with love and respect.
With customers, Ms. Nu had made a promise to only provide them with the best. The products will be for family members first, then the relatives, then the public. She emphasizes that everything must be done carefully and from the heart.
The sophistication and love of this woman has complemented and created a core value to support her busy husband Tran Qui Thanh.
At the transitional stage of Tan Hiep Phat's generation, Phuong Uyen Tran and Ngoc Bich Tran also surprised many people when they would become successors.
"My parents are very wise and forward-thinking people when it comes to building families and organizations. They do not put barriers for their children but create fair conditions for us to develop. In my family, we can go out and do our own thing. Our younger brother Dung is free to make his own decision to start his own business. My sister Bich and I want to follow my parents7 footsteps and run the company, and that is our choices," said Phuong Uyen Tran.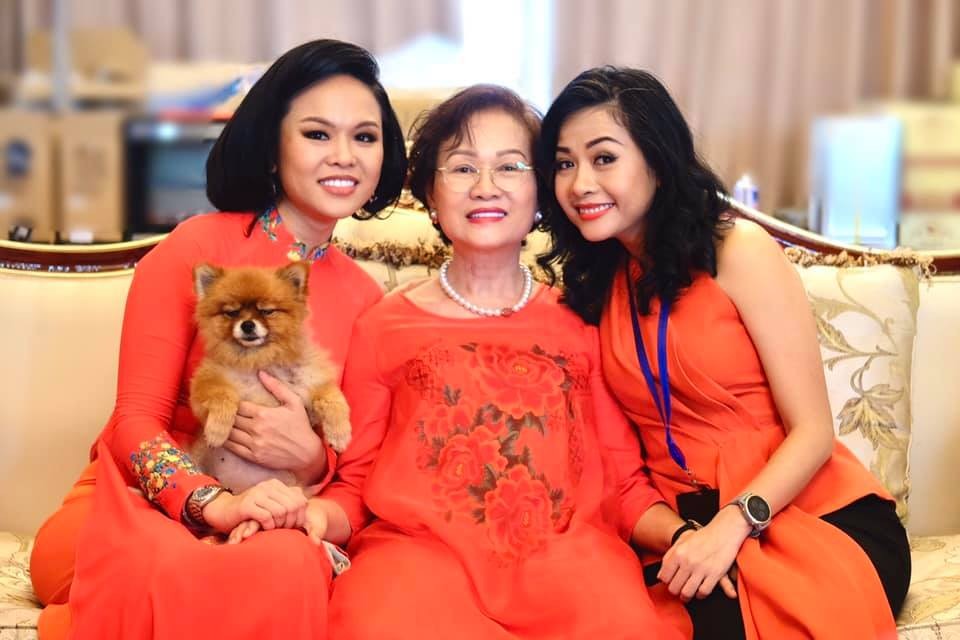 From left to right: Ngoc Bich Tran, Madame Nu and Phuong Uyen Tran of THP. Photo: Tran Qui Thanh Facebook Page
The female leader affirmed that at Tan Hiep Phat, the only thing that matters is the capacity of the employee. Over the years, she has been involved in corporate communication and marketing. Meanwhile, Ngoc Bich Tran focuses on internal management, including human resources, finance, and internal control.
The eldest daughter of the Dr Thanh family said that a difference in Tan Hiep Phat compared to many other companies is that many management positions are held by women, more than 35% of management positions are women.
"We consider women good managers with great interaction abilities. When interacting with others, they are very flexible," said Uyen Phuong.
She emphasized: "Not all women are weak. When they need to be fierce, they can be tougher than men."
Although she does not deny that many women have a higher priority for family, Uyen Phuong said that in her experienes working with women in different environments, they always find ways to fulfill two duties: family and work simultaneously.
"I am very proud that I can rely on so many female colleagues," Phuong Uyen Tran exclaimed.
She said that society also gradually reduced prejudices about female leaders. About 3-5 years ago, there are many challenges for female leaders in a male-dominated society. But now,women in numerous fields have strived to make big names for themselves and their various companies.