Ho Chi Minh City prepares nearly 2,000 beds for Covid-19 treatment
Seven hospitals with 1,944 beds in Ho Chi Minh City are ready to cope with the novel coronavirus surge.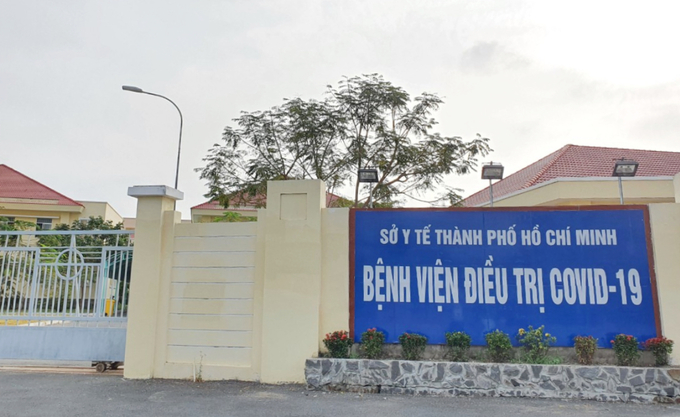 Can Gio Hospital for treating Covid-19 patients. Photo: VnExpres
Hospitals treating Covid-19 patients including the Cu Chi Field Hospital with 300 beds, Can Gio Hospital with 600 beds, HCMC Hospital for Tropical Diseases with 400 beds, Pham Ngoc Thach Hospital with 500 beds, the city Children's Hospital with 100 beds, Children's Hospital 2 with 44 beds and Cho Ray Hospital with 40 beds for intensive care, VnExpress reported.
These hospitals will receive and treat Covid-19 patients in case the city reports many community transmissions, according to HCMC Department of Health. The city leader also said that it had envisaged a scenario of having to deal with 5,000 infections and 30,000 quarantined people.
As of May 30, as many as 200 Covid-19 cases including community transmissions and imported cases have been under treatment in HCMC. Among them, there is a severely ill patient being treated at the City Hospital for Tropical Diseases.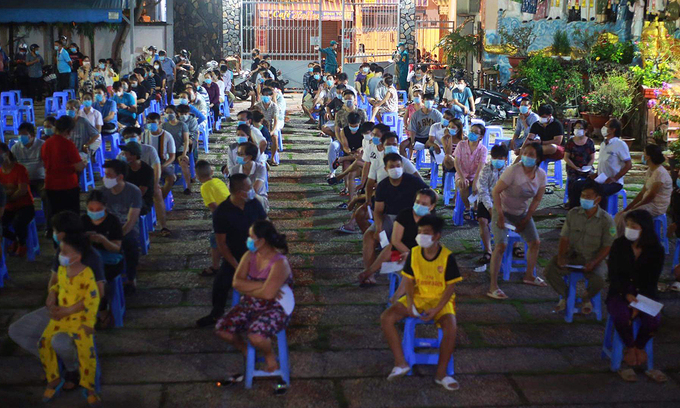 People in Go Vap District, HCMC, wait to have their samples taken for Covid-19 tests. Photo: VnExpress
The city has also prepared to increase the number of beds at centralized quarantine facilities to 30,000. A total of 72 centralized quarantine facilities, with 10.481 beds are operating in the city. In an emergency situation, additional 10 quarantine facilities, with 19.500 beds, will put into operation.
In addition, the city has mobilized more than 600 people involving in taking samples. The testing capacity now stands at 15,000 samples in 24 hours and can raise to a maximum of 35,000-40,000 samples when necessary.
HCMC is planning a mass testing program on large scale, expecting to collect 100,000 samples per day from across the city.
The city has also implemented social distancing measures following the government's Directive 16 in Go Vap District, where the mission is based, and District 12's Thanh Loc Ward. The rest of the city will follow instructions from Directive 15.
In the fourth wave of Covid-19 sweeping through the country on April 27, HCMC has recorded 157 community transmissions. In particular, the outbreak related to the religious mission is the largest ever with 143 cases, while that of a couple in Tan Phu District has so far recorded seven cases.