Japan confers Order of the Rising Sun decoration to Vietnamese professor
Vietnamese Professor Vo Tong Xuan will be conferred the Order of the Rising Sun, Gold and Silver Rays, announced the Japanese Consulate General in Ho Chi Minh City on May 10.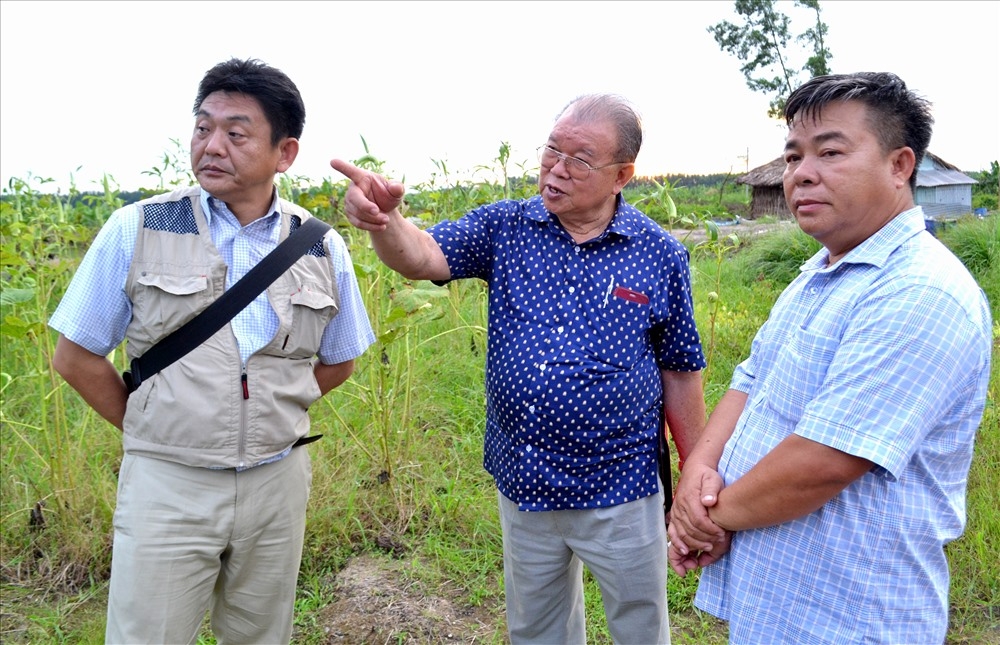 Prof. Dr. Vo Tong Xuan and scientists from Saga University (Japan) visit and do agricultural research in the Mekong Delta.
The government of Japan last week announced the foreign recipients of the 2021 spring decorations. Prof. Vo Tong Xuan are amongst this year's foreign recipients, reported NDO.
He was honoured in recognition of his contributions to strengthening the relations and agricultural cooperation between Vietnam and Japan.
Japanese Foreign Minister Motegi Toshimitsu sent a letter of congratulations to the Vietnamese professor on the occasion.
Born in 1940 in An Giang province, Prof. Vo Tong Xuan is an established scientist and researcher on agriculture in Vietnam, particularly in the Mekong Delta, the largest rice granary in the country.
After receiving his doctoral certificate at Kyushu University in Japan in 1975 for his research on rice cultivation in the tropics, he has worked with Japanese researchers in conducting research on rice farming.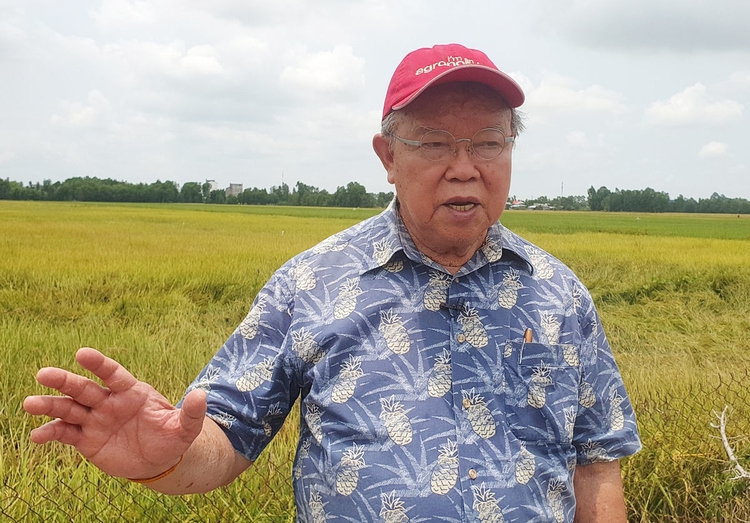 Prof. Vo Tong Xuan is an established scientist and researcher on agriculture in Vietnam
He is a pioneer and an active contributor to the promotion of academic exchanges between Japan and Vietnam in the field of agriculture. He was the visiting lecturer at the Centre for Southeast Asian Studies, Kyoto University in 1997, during which he arranged many field trips for Vietnamese farmers and policy makers.
He has also made significant contributions to strengthening Vietnam – Japan agricultural cooperation through Japan's official development assistance (ODA) projects.
In 2019, the Minister of Foreign Affairs of Japan had awarded the Certificate of Merit to Prof. Vo Tong Xuan for "efforts in promoting understanding between Japan and Vietnam" and "achievements. prominently contributes to strengthening the friendship between Japan and other countries".
The Order of the Rising Sun is a Japanese decoration of honour. It was constituted by Japanese Emperor Meiji in 1875.
Orders are awarded by the Government of Japan in April each year to individuals from both Japan and abroad who have made distinguished contributions to the advancement of Japan. The Order has six classes, and it honours achievements in a variety of areas, including the promotion of culture and international relations./.