Nun Thich Tam Tri - A Spiritual Shelter for Vietnamese in Japan
Providing meals, supporting needy people, sending ashes of those who have passed away to the homeland has become the daily work of nun Thich Tam Tri, the President of the Vietnamese Buddhist Association in Japan.
Inside the Tochigi Daionji temple in Nasuhiobara, Japan, one can see many wooden tablets engraved with the names of people who have recently passed away, along with their personal information such as dates of birth and dates of death.
These are Vietnamese people who come to Japan for many different purposes but have one thing in common: they do not have anyone close to them to take care of their graves after passing away.
Nun Thich Tam Tri, president of the Vietnamese Buddhist Association in Japan has taken the job. The 43-year-old Tochigi Daionji temple has therefore become a spiritual and cultural spot for Vietnamese in Japan.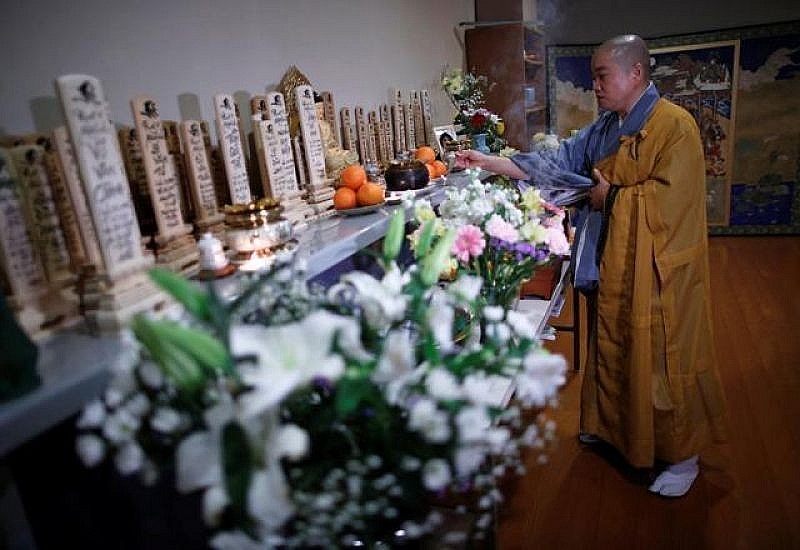 Thich Tam Tri lights incense for the dead Vietnamese worshiped at Nisshinkutsu temple. Photo: Reuters
Devoting to spiritual activities for Vietnamese expats
Before the 2010s, very few spiritual activities were held for Vietnamese in Japan. After that, some activities were held in Nisshinkustu Temple in Tokyo. Nun Thich Tam Tri was pursuing a doctorate degree in Buddhism at that time. In her free time, she came to Nisshinkustu Temple to support its venerable master.
As the historic earthquake and tsunami strike Japan in March 2011, the temple helped more than 100 students over the disaster. Activities related to Vietnamese people have flourished since then, from sending students from Hanoi to Japan for exchange courses to welcoming delegations to visit Japan.
The Vietnamese community in Japan has rapidly grown in recent years. Another pagoda for Vietnamese was built in 2018 under the help of Venerable Yoshimizu Daichi and nun Thich Tam Tri.
Speaking fluent Japanese, Thich Tam Tri works as an interpreter to help Vietnamese expats overcome language barriers in the host country. She receives hundreds of phone calls and messages from people asking for help each day. The Vietnam Embassy and national flag carrier Vietnam Airlines look for her support when needing to contact Vietnamese community in Japan.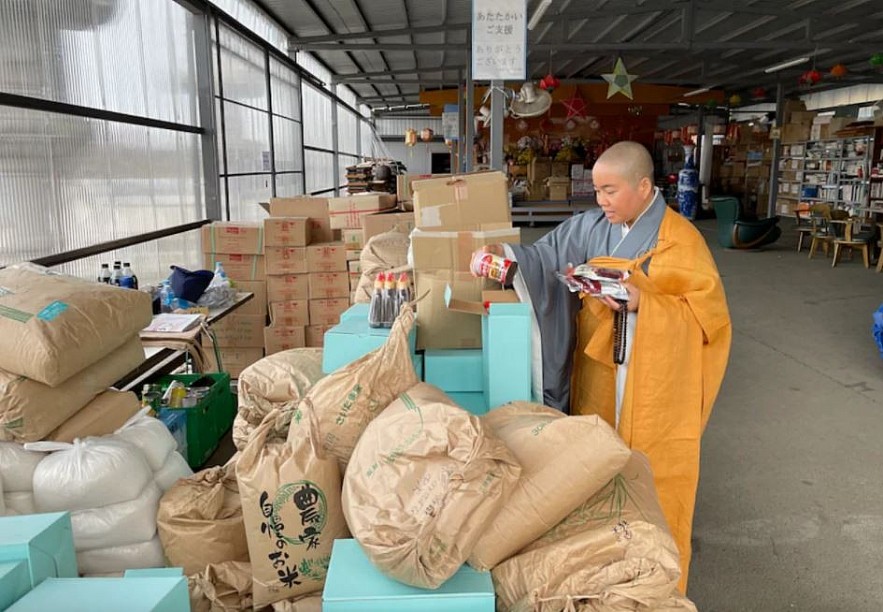 Thich Tam Tri prepares gifts for Vietnamese people. (Photo: Washington Post)
Pillar for the souls
In recent years, natural disasters and the Covid-19 pandemic have posed difficulties for the Vietnamese in Japan. Some have died, some lost their jobs, incomes, or family members.
Nun Thich Tam Tri has cooperated with the Vietnamese Embassy to Japan, calling many organizations and agencies to support her countryman.
The nun has sent the bodies and ashes of dead Vietnamese from Japan to their homeland since 2012. She also takes care of their spirit tablets and holds prayers for martyrs who sacrificed themselves to protect Vietnam's Hoang Sa (Paracel) and Truong Sa islands.
During the Covid-19 pandemic, Thich Tam Tri donated more than 60,000 gifts to Vietnamese people in Japan. Tochigi Daionji temple, where she currently lives, opens its door to needy people while the nun has managed to provide hundreds of people with accommodation, food, and relief aids.
"They are the people that I am willing to help. This temple has no fence, and its door is always open to anyone who comes in," said Thich Tam Tri.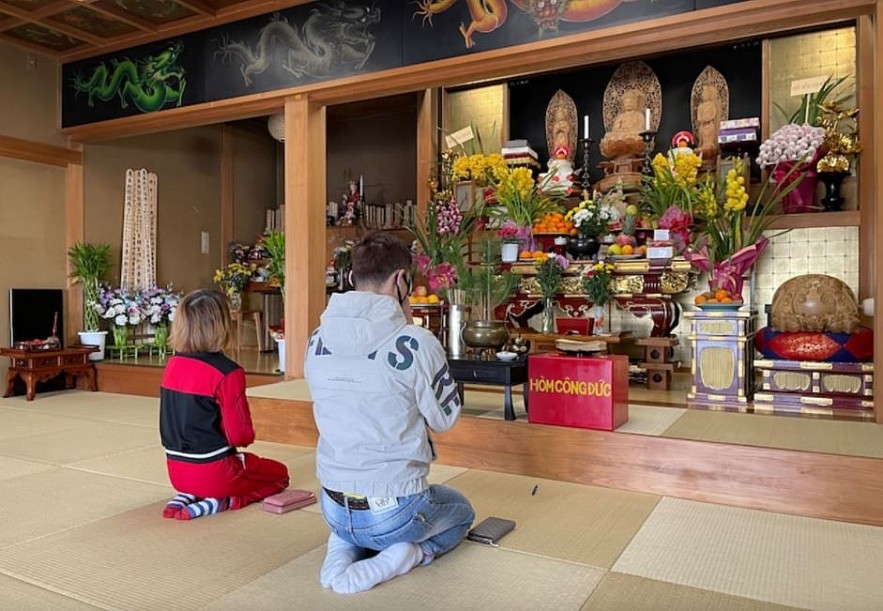 People pray at Tochigi Daionji. (Photo: Washington Post)
Appreciation from international friends
Due to her kindness, nun Thich Tam Tri became well-known not only among the Vietnamese community but also to local Japanese.
Nun Thich Tam Tri's activities are continuously covered by Japan's renowned newspapers and televisions, such as NHK, TBS, Asahi, Mainichi.
Seiichi Kuriki, an employee at NHK said: "I appreciate Nun Thich Tam Tri's activities. Thanks to her, Vietnamese friends in Japan can get support when needed. She is a blessing for expatriates in Japan, whether struggling or not. With her gentle appearance, she brings spiritual support for Buddhists, and reassurance for those who are worried about life in Japan."
Nun Thich Tam Tri was born and raised in a small village in Gia Lai province, Vietnam, and started her spiritual path at the age of 7. In 2000, she went to Japan to study Buddhism and officially pursued community service in 2011 after witnessing the terrible Tohoku earthquake and tsunami. At the time, Thich Tam Tri was working toward a doctoral degree at Taisho University, but decided to head with others to the disaster-hit areas on three buses and supported Vietnamese people who were suffering from the calamity.