Phuong Uyen Tran 'Everyone Has a Home to Turn to in Difficult Times'
"Every year when Lunar New Year nears, we always try to do something meaningful for Tan Hiep Phat's employees, to congratulate them on their achievements and cheer them up in the coming year"
Phuong Uyen Tran is a deputy director of Tan Hiep Phat and has had a huge influence on the development of the company. Here she answers a few questions about how the company supports its staff:
"Turning our heart to family" is the theme of Tan Hiep Phat's 2021 New Year activities. The "Parents' Merits" program, held last 2020, is part of the 2021 welcoming series. Can you tell us more about the theme?
Every year when Tet (Lunar New Year) nears, I always try to do something meaningful for Tan Hiep Phat's employees, to congratulate on their achievements and cheer them up in the coming year. For our family members, Tan Hiep Phat Beverage Group almost takes up all of our thinking and dedication.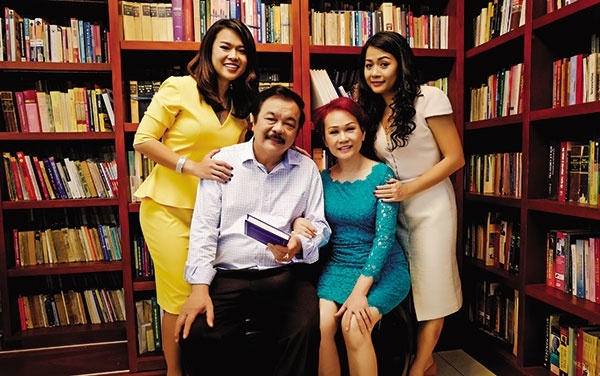 Phuong Uyen Tran (R) and her family
The 2021 New Year is a special period. The whole country is battling the Covid-19 pandemic and its impacts on various sectors, including the economy. Vietnamese people have the habit of turning to their homes for comfort during their ups and downs.
Therefore, the "Turning our heart to family" theme is like our gift and best wishes of health, happiness and prosperity to everyone. No matter how far we go, there's always a place to go back, it's home.
What are Dr. Thanh family's annual events to celebrate the New Year with Tan Hiep Phat?
Dr. Thanh often makes a lot of shrimp paste – a typical spice of the southern region – to present to the employees. Our staff from the northern and central regions are often very excited at this new year gift.
Our family members spend a couple of days making the shrimp paste ourselves. This is fun and quality time for us.
Ensuring a decent daily life and a fruitful new year always concerns Tan Hiep Phat's leaders. We want everyone to know that Tan Hiep Phat is always there to share and help them overcome difficulties.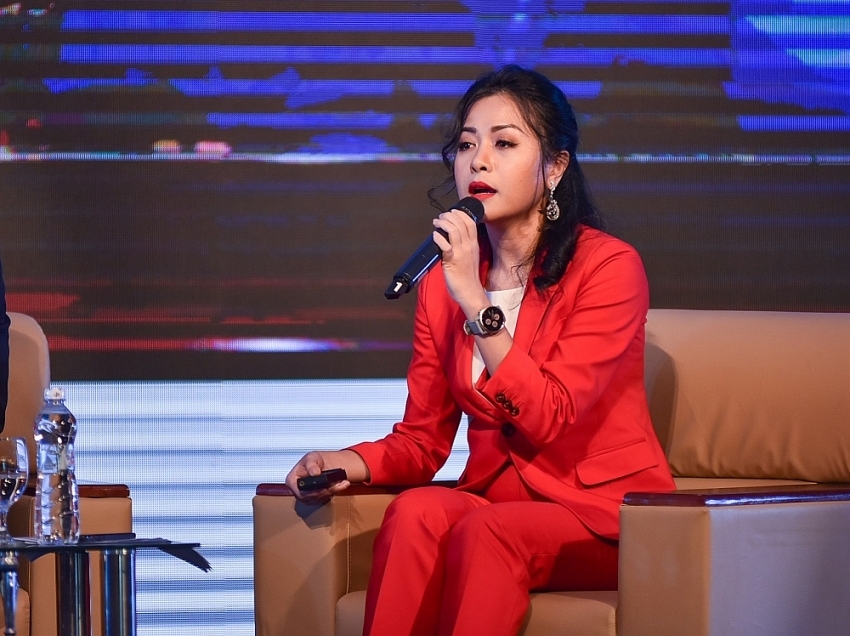 Phuong Uyen Tran. Photo: Kinh Te Chung Khoan
Given the adverse impacts, the Covid-19 pandemic has on bussiness, what difficulties Tan Hiep Phat is facing? How has your enterprise overcome such hurdles?
We had thought the pandemic would soon abate. However, the coronavirus has mutated to more contagious and deadly variants, threatening even those people fully vaccinated. To survive this unprecedented time, Tan Hiep Phat has been trialing many stimulus measures, including the "Xe ngay Trung lien" (Immediate tear, immediate win), which awarded US$ 52,000 prize to winners. Through such a program, consumers can both enjoy healthy drinking products and stand a chance of winning generous prizes.
2021 is the first year of a new decade. What are Tan Hiep Phat's aspirations for the coming years?
Shortage of containers is an issue we have been facing since late 2020, due to disruption of the supply chain. In addition, due to the international flight ban, many foreign experts couldn't enter Vietnam to work with us.
Therefore, our company's goal for 2021 is to set the best development targets. We will also resemble all resources and wisdom to overcome the pandemic's difficulties.
About Phuong Uyen Tran

Working as a powerful businesswoman, Forbes published author, Phuong Uyen Tran is a model of success in Vietnam. Phuong Uyen Tran is also a special contributor for Vietnam Times. Her writing, including "Competing with Giants" and her latest articles are to advise and inspire young people to start-up, overcome challenges and reach out to the world. Her book the story of a little girl taking great responsibilities for a corporation and devoting herself to society.