Top 21 Best Remote Jobs in 2022
If you're looking for some of the best remote jobs available today, the list compiled below would do the trick. The careers listed pay well, have been growing or have growth potential and many don't require specialized degrees or training
Remote Work On The Rise
The reality is that remote jobs have been around for quite a while and the number of remote workers has steadily been growing due to advancements in technology that allows workers to access information remotely and collaborate in real-time, according to Career Sherpa.
So far, about 17% of the US workforce were full-time remote workers before the pandemic and 44% worked remotely full-time during the pandemic
While the number of remote workers is expected to decrease slightly, the trend of remote work isn't going away.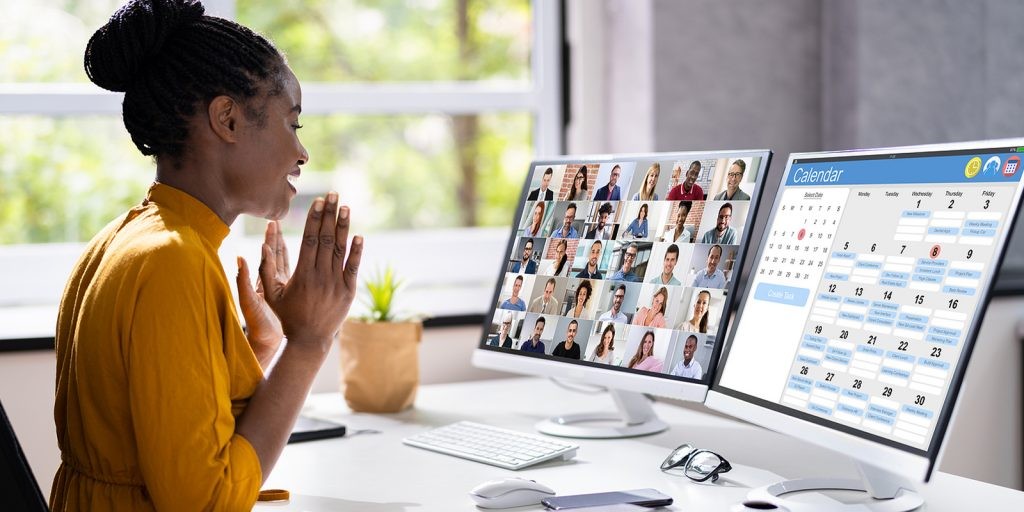 Photo: Flex Job
Benefits Of Remote Work
Those who work remotely appreciate a more flexible work schedule, the ability to work from any location, not having to commute and being able to spend time with their family.
Many workers have reclaimed hours in their day by not commuting. There's also the money saved by not needing to buy work clothes and not having to pay for gas, parking, or transportation.
Remote workers have come to enjoy the benefits of working remotely and are not willing to give that up easily.
Remote Jobs, Not Freelance
When looking for remote jobs, you used to come across jobs geared towards self-employed freelancers or gig workers. Not so today.
Remote jobs aren't just for freelancers anymore. Remote work opportunities are found in many industries and in a wide variety of roles making remote jobs suitable to anyone. Plus the top remote jobs offer regular pay, health insurance and benefits, without needing to hustle for your next gig.
The Best Remote Careers Are Not Scams
It used to be that many remote jobs were scams. They were called "work from home" jobs and they targeted stay-at-home parents or people looking to make extra cash. Today's remote jobs are mostly legitimate opportunities. Though you still need to be cautious and do your due diligence (this is true for any job posting today).
We've seen more employers realize that a remote workforce is productive. While there are still challenges managing a distributed team, some companies have better systems and processes in place to manage remote workers.
The Best Remote Jobs
According to Ladders, these 10 careers are the best (and highest-paying) remote work jobs:
• Marketing, media and design (974% remote-work growth)
• Project and program management (801%)
• Accounting and finance (750%)
• Human resources and legal (546%)
• Technology (521%)
• Engineering and construction (410%)
• Operations and general management (299%)
• Science and education (276%)
• Sales and business development (211%)
• Health care (197%)
Let's dive in and look at the top remote jobs within these careers.
Marketing, Media & Design
Careers within marketing, media and design are well suited for remote work. They require creative thinking and typically the work is done independently.
1. Digital Marketing Specialist
• Skills: Product Marketing, Digital Strategy, Brand Management
• Education: 94% of hires have a bachelor's degree or higher
• Salary Range: $48,000 – $96,000
Digital marketing specialists' objectives are to increase brand awareness, promote company products or services and drive prospects to conversions. Unlike using the more traditional marketing channels, digital marketers communicate through various technology platforms. Digital marketing specialists work to initiate effective marketing campaigns online and to translate business goals into successful marketing campaigns.
Additional remote jobs in this area include: Social Media Manager, Marketing Representative, and Search Engine Optimization Specialist.
2. Digital Content Creator
• Skills: Video Editing, Creative Writing, Public Speaking
• Education: 92% of hires have a bachelor's degree or higher
• Salary Range: $46,000 – $62,400
Digital content creators write blog posts, create website copy, plan and coordinate podcasts and even create short videos for social media. Some of the remote job titles used may also include: Content Coordinator, Writing Consultant, Podcaster, and Blogger. Given the rise in the consumption of online information, these roles are fundamental to brand building and a business's marketing success.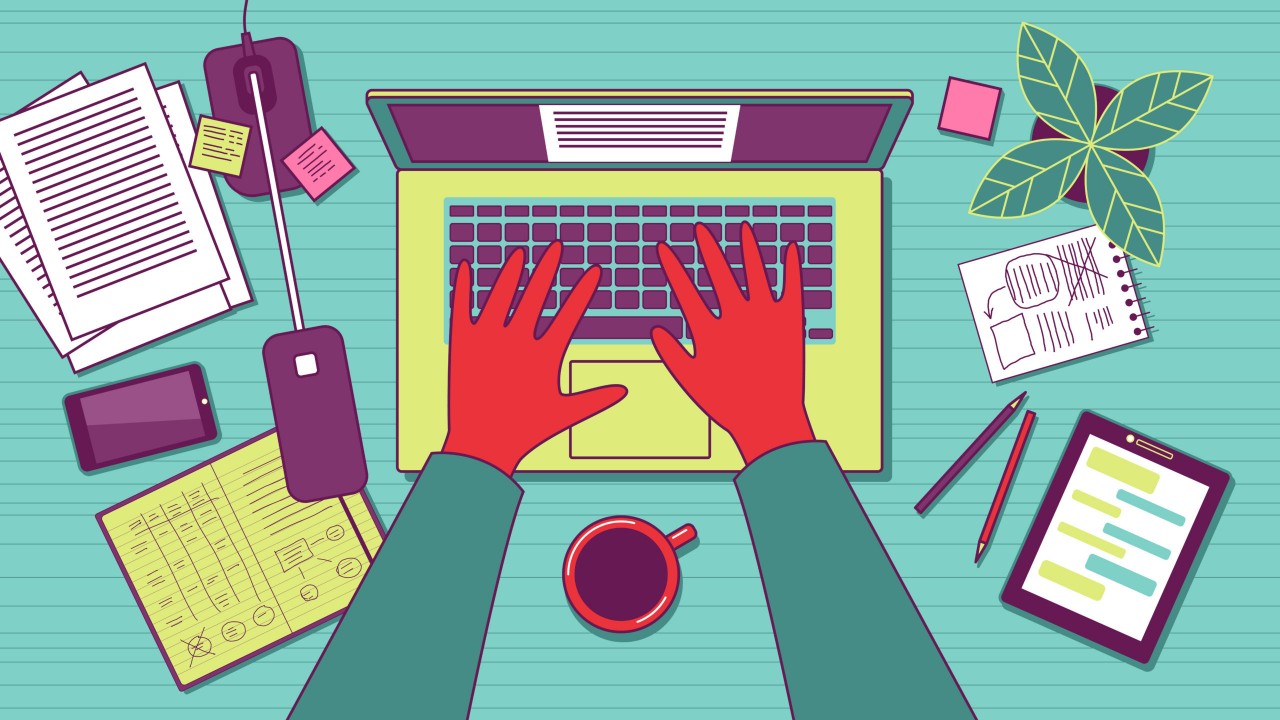 Photo: INK Blog
3. Graphic Designer
• Skills: Adobe InDesign, Photoshop, Illustrator, Branding, Desktop Publishing
• Salary Range: $34,000-$65,000
Skilled graphic designers are always in demand, and with more people than ever buying online and interacting digitally, the value of a well-designed, easy to navigate, and responsive company website has never been higher. Graphic design roles that focus on user experience and user interface (UI/UX designers) work together with programmers to design user experiences and help customers communicate with digital products.
Project & Program Management
Many project and program management jobs are becoming virtual or remote due to project management software and tools.
4. Project Manager
• Skills: Time Management, Scheduling, Communication, Budgeting
• Salary range: $61,000-$134,000
Project managers initiate, design, plan, execute, monitor and complete projects. They manage teams, facilitate commitment and motivate team members, manage the expectations of key stakeholders and communicate the status of project milestones. They build a comprehensive work plan and manage the budget for projects. Project management roles in the software industry look different than project management in the finance industry. Therefore, you will need experience in your desired industry.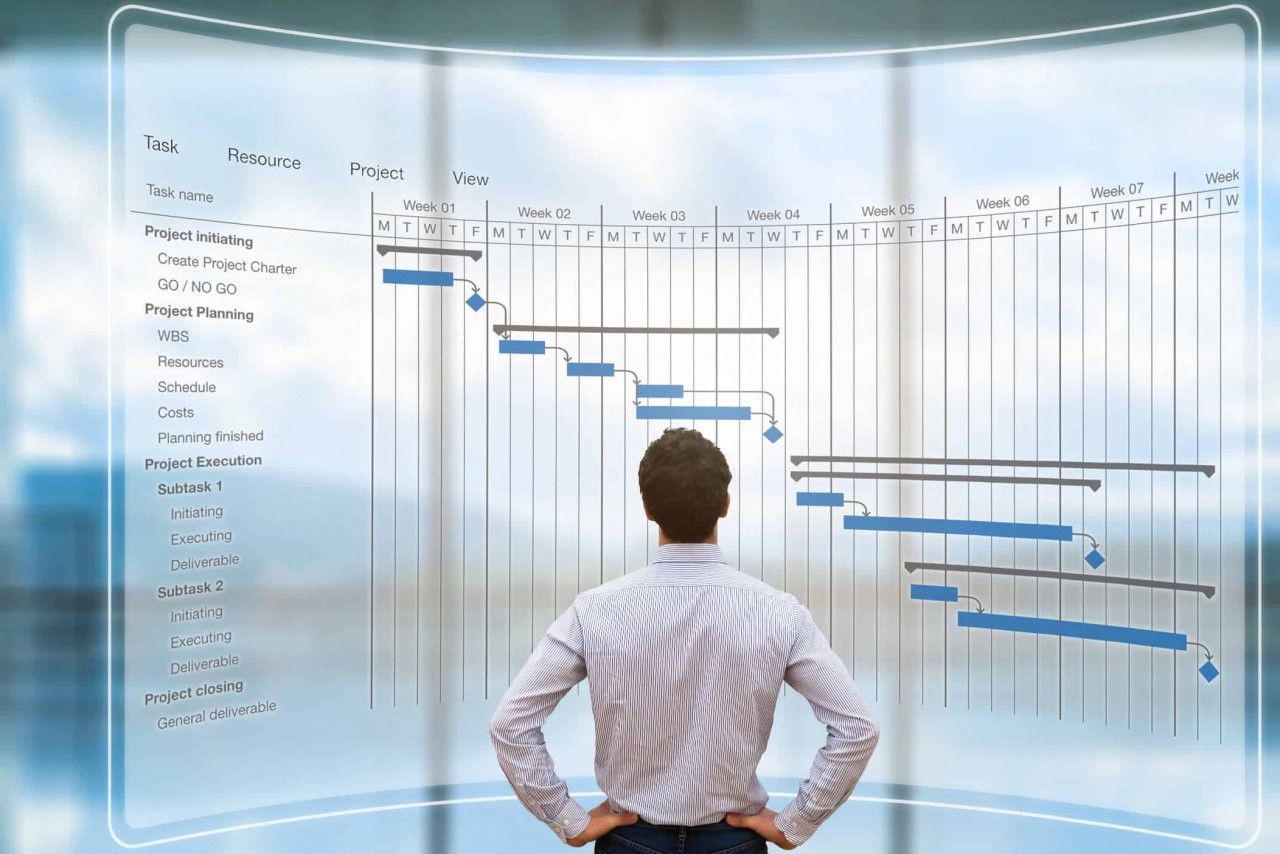 Photo: JackFruit IT Recruitment
5. Product Manager
• Skills: Market research, Critical thinking and analytical skills, prototyping
• Salary range: $54,000–$121,000
Product managers handle the process of developing products and solutions. Setting strategy, creating road maps, and defining product features are all a part of the job. Product managers may also analyze market conditions and communicate with people at all levels of an organization.
Accounting & Finance
Careers in accounting and finance are becoming more easily accessible remotely due to technology.
6. Accountant
• Skills: General Ledger, Financial Reporting, Accounts Payable, Microsoft Excel
• Salary range: $41,000-$71,000
Accountants review and prepare financial accounts and documents for individuals and businesses. They also ensure that a company is financially sustainable based on its budget and operating expenses and may even provide financial advice. Accountants can work remotely in entry-level and senior positions and have high growth potential.
7. Financial Analyst
• Skills: Data analysis, Microsoft Excel, Financial analysis, Financial modeling
• Salary range: $48,000-$83,000
Financial analysts use their expertise to inform a company's financial decision-making process by conducting deep analysis of the variables that impact business operations. The exact responsibilities will depend on the specific remote job and the context of its industry. These professionals work in corporate offices, in financial analyst firms, or as private practicing analysts.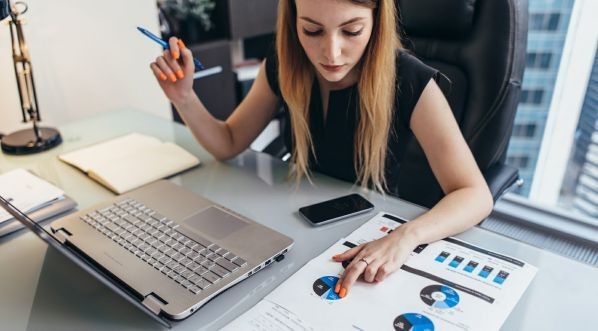 Photo: SAAP Academy
8. Mortgage Loan Officer
• Skills: Risk Management, Customer Service, Credit Analysis
• Education: 86% of hires have a bachelor's degree or higher
• Salary Range: $43,700 – $60,000
Loan officers evaluate, authorize, or recommend approval of loan applications. Most loan officers are employed by commercial banks, credit unions, mortgage companies, and other financial institutions. Additional related jobs positioned for growth include: Underwriter, Escrow Officer and Loan Closer.
Human Resources & Legal
HR and legal careers serve as the backbone of every business. These vital functions are too important to be limited to working in the office.
9. Recruiter
• Skills: Data analysis, project management, sourcing.
• Salary: $36,000-$80,000
Recruiters evaluate candidates' strengths compared with clients' requirements, and recommend the best candidates to clients after a detailed screening and/or skill assessment. They must be good at identifying talent and persuading people to interview with a particular company. Recruiters may work for a single company or for multiple companies at once as an independent contractor.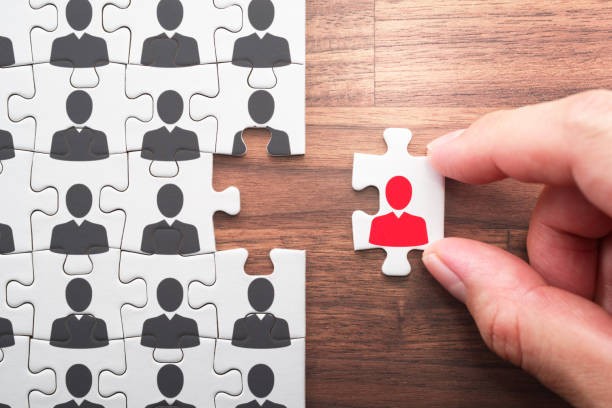 Photo: Endorse Jobs
10. Compliance & Privacy Officer
• Skills: Regulatory Compliance, internal audit,
• Education: 87% have a bachelor's degree or higher
• Salary range: $50,000–$138,000
Privacy officers ensure companies follow best privacy practices and procedures. Tasks can include performing audits to ensure privacy compliance, conducting risk assessments and reduction strategies, and handling breaches and privacy issues. A degree in a technical field is often required.
Technology
Businesses will always need to adapt to new technology, which changes rapidly. Remote jobs and careers within this field are constantly growing.
11. Cyber Security Analyst
• Skills: Analytical, Communication and collaboration, Information technology knowledge
• Salary range: $51,000–$117,000
The role of cybersecurity analysts is to protect computer networks and systems at a company. Analysts will monitor networks for security breaches, research IT trends, create plans for possible security issues, and more. Many cybersecurity analyst roles require experience with IT work.
12. Web Developer
• Skills: Program Management, Web Development, Distributed Systems
• Education: 93% of hires have a bachelor's degree or higher
• Salary Range: $77,500-$104,000
Web developers build the structure of websites by working with designers and content producers to write and modify software for websites. They write code to access databases as well as test and document software. Additional remote jobs include Full Stack Engineer, Frontend Developer, and Game Developer.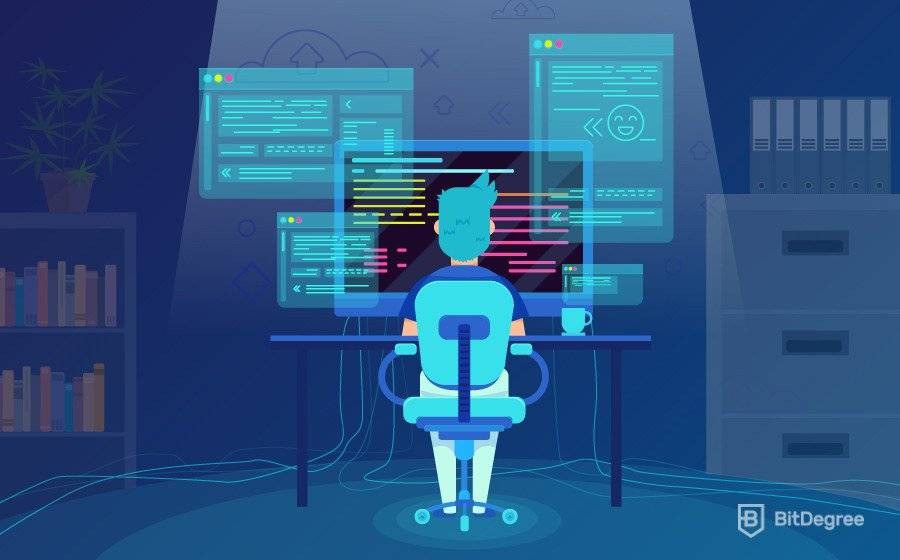 Photo: Bit Degree
13. User Experience Designer
• Skills: Web Design, Design Thinking, User Experience Testing
• Education: 97% of hires have a bachelor's degree or higher
• Salary Range: $80,000-$103,000
User Experience Designers (UX designers) create designs for end users that are attractive and functional; they need to make unified designs that are accessible to the target population. In addition, these designers are in charge of the design process from the mockup stage to the final product, whether it is a poster or a software application. Industrial design concepts are needed to create prototypes and simple, clean designs.
Similar remote roles that are growing include, Product Design Consultant, User Interface Designer, and User Experience Researcher.
14. Artificial Intelligence/Machine Learning
• Skills: Advanced math and statistics skills, Neural networks, C++, Amazon Web Services (AWS), Python, TensorFlow
• Education: 99% have a masters or bachelor's degree.
• Salary Range: $124,000-$150,000
Machine Learning Engineers work in Information Technology to research, build and design self-running artificial intelligence (AI) systems to automate predictive models. They design and create the AI algorithms capable of learning and making predictions that define machine learning. Additional roles include: Machine Learning Research, Machine Learning Engineer and Artificial Intelligence Specialist. ML engineers usually work closely with data scientists to construct artificial intelligence systems and machine learning.
15. Data Scientist
• Skills: TensorFlow, Statistical Modeling, Data Visualization
• Education: 98% of hires have a bachelor's degree or higher
• Salary Range: $100,000-$130,000
Since data is vital to every business, you can find data scientists in almost every industry. Similar remote jobs include: Data Science Specialist and Data Management Analyst. Data scientists partner closely with business stakeholders to understand goals and determine how data can be used to achieve those goals. They design data modeling processes, create algorithms and predictive models to extract the data the business needs, and help analyze the data and share insights with those who want and need it.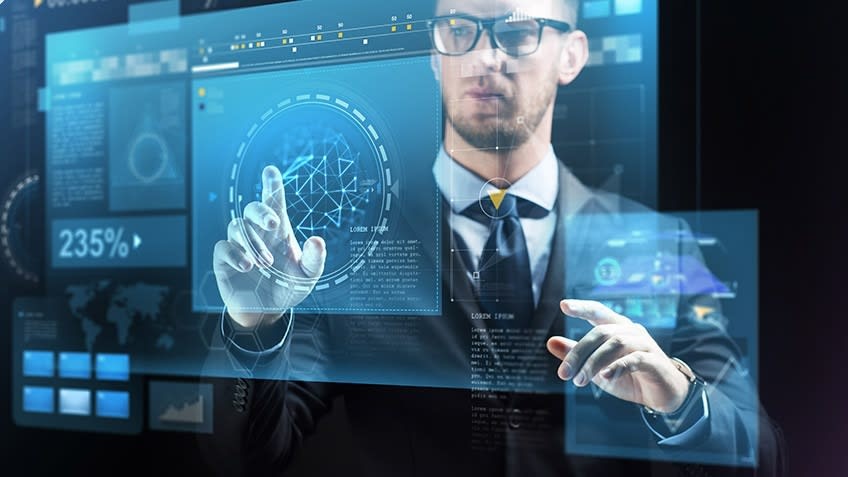 Photo: Nordic Coder
Education
Helping students learn and bridging gaps in knowledge is now even easier using video technology. From elementary level to training business, education is a growing area for remote opportunities.
16. Career Coach
• Skills: Mentoring, Social Media, Entrepreneurship
• Education: 92% of hires have a bachelor's degree or higher
• Salary Range: $44,300-$50,000
Career, life and business coaches provide guidance to help their clients transform. These roles can be performed through a business or as an independent business. You can find Life Coaches, Fitness Coaches and Business Coaches offering services online and virtually. The main responsibility of a life coach is to help people who want to lead healthier lifestyles and improve both their physical and psychological well-being. Fitness coaches focus on physical wellness and business coaches guide a business owner in running a business by helping them clarify the vision of their business and how it fits in with their personal goals.
17. Tutors
• Skills: Lesson planning/curriculum design, Education platform development, engineering and design
• Education: 96% of hires have a bachelor's degree or higher
• Salary Range: $46,500- $63,200
This is one of the best remote jobs out there, and also one of the most underrated. Remote tutors work with students of any age. Subjects can vary from elementary-level history or English as a second language to physics. Video streaming software and teaching software are often used to deliver tutoring in either one-on-one or in group settings. Some tutors create their own lesson plans, while others teach from a specific program. Within education, you can also find remote roles such as Education Consultants and Teaching Assistants.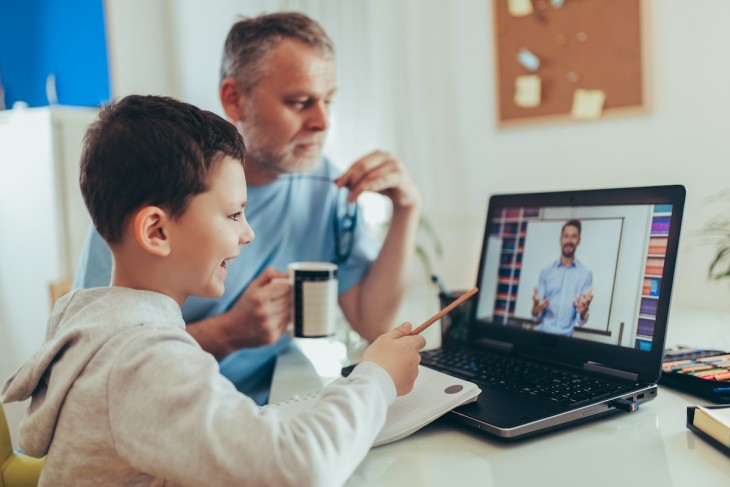 Photo: My Hobby Course
Sales & Business Development
Sales careers are vital to the growth of every business. While sales careers have often required working in the field, other roles are now open to remote work too.
18. Business Development Manager
• Skills: Account Management, Leadership, Marketing, Sales, Sales Management
• Education: 52% have Bachelors degree
• Salary range: $44,000–$122,000
Business development managers create business plans, identify where to find new clients, manage accounts, and meet sales goals. Sales and selling skills are key elements of this job, as well as maintaining business relationships.
19. Senior Account Manager
• Skills: Account Management,
• Salary range: $49,000–$110,000
Account managers maintain client accounts by managing the relationship with customers and creating long-term relationships, understanding client needs, handling client communications, generating sales, and more. A senior-level role may require 10 or more years of experience.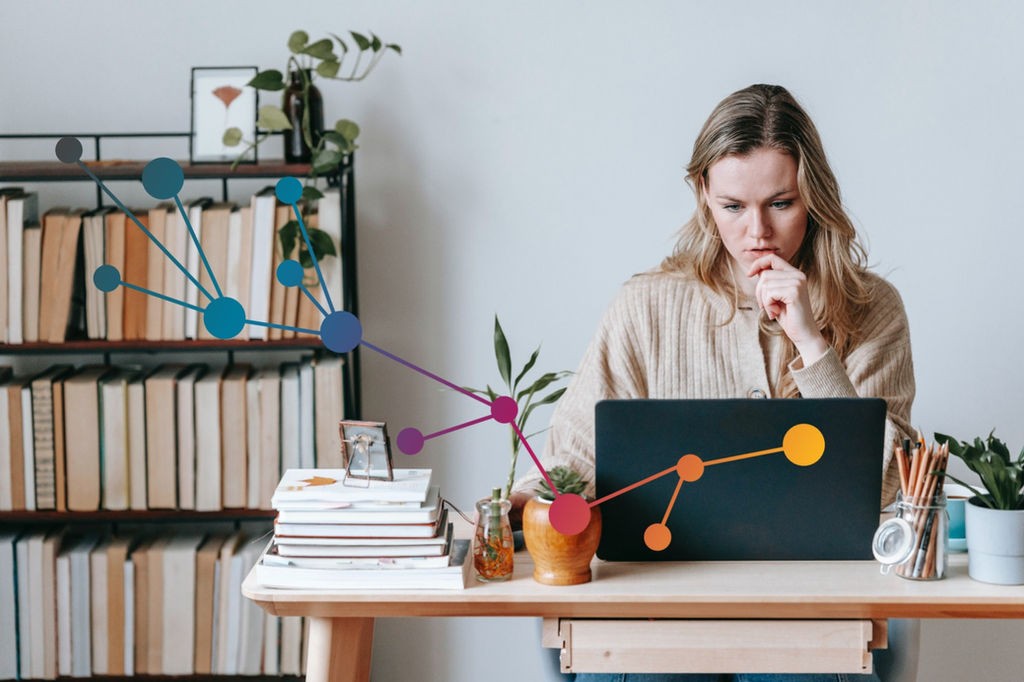 Photo: Converto AG
Health Care
Health care impacts all of us and careers in health care don't necessarily require interacting with patients.
20. Clinical Trial Manager
• Skills: Clinical Research, Project Management,
• Education: Bachelor's degree (business, health care management or biology) or higher
• Salary range: $65,000–$131,000
This job involves managing clinical trials. Some duties include recruiting patients for trials, ensuring trials run smoothly, reviewing trial results, ensuring safety standards compliance, and making changes to the trial structure. They also analyze data based on trial results, interpreting research information, and creating detailed documentation. Clinical trial managers must have strong medical knowledge, along with appropriate schooling
21. Medical Writer
• Skills: Writing Procedures & Documentation, technical writing,
• Salary range: $53,000–$103,000
Medical writers take technical and scientific data from studies and research to write papers, articles, and documents that present the information in a clear manner. They usually work at a pharmaceutical company, health services provider, medical equipment company, or a related organization. They may also write manuals, training materials, or educational papers. Knowledge of medical terms and processes is required, and certification with the American Medical Writers Association can be a bonus.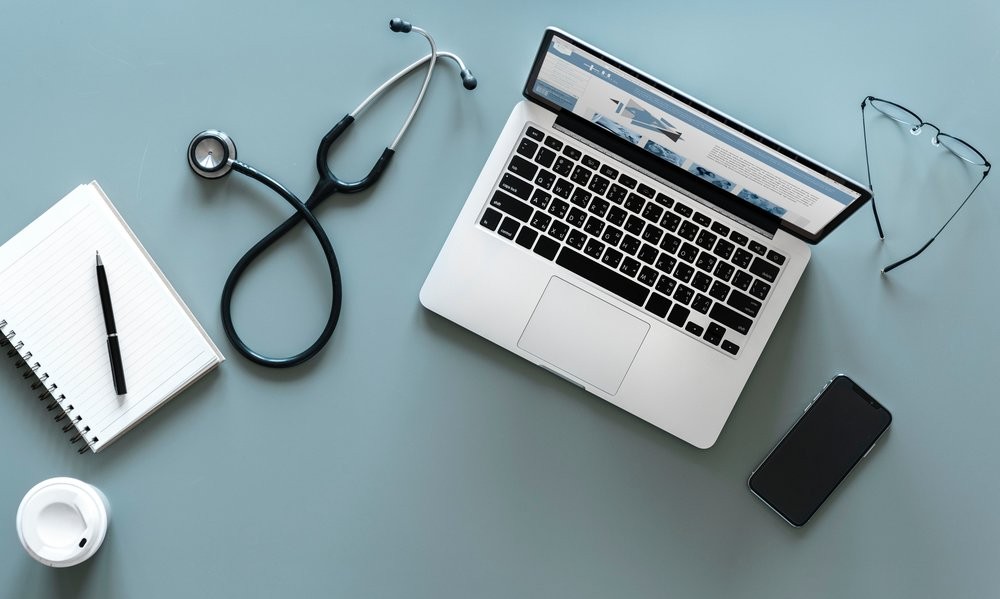 Photo: Alat Writing
A new report from Ziply Fibern also points out the top 14 remote jobs that don't require a degree, which are:
1. Software Developer
2. Registered Nurse
3. Psychiatrist
4. Digital Marketing Specialist
5. Computer Systems Analyst
6. Data Scientist
7. Speech Pathologist
8. Information Security Analyst
9. Statiscian
10. Operations Research Analyst
11. Occupational Therapist
12. Web Developer
13. Genetic Counselor
14. Medical Writer
If you don't have a college degree, no worries! This new report has also ranked the best remote jobs that require no degree.
Here are the best jobs for remote work that don't require a degree
1. Customer Service Representative
2. Virtual Administrative Assistant
3. Tutor
4. Graphic Design
5. Translator
6. English Language Teacher
7. Freelance Writer
8. Social Media Consultant
With most of these jobs pretty much only requiring access to a computer, the idea of working from home, which seemed like such a foreign idea prior to the pandemic, is now a determinant of why a person might pursue one job over the next, Fox 4 suggested.
For those who are looking for a career change or just don't want to return back to the office, there will be plenty of opportunities in 2022.
Top 9 Fashion Trends For 2022

With 2022 is already here, many new fashion trends appear, some old and some new. Take a look at these top trends that you can ...