Va Cake: The Unique Traditional Dish Of Go Cong
If you have ever come to the Giong market in Go Cong, Tien Giang, you can not miss the most famous dish, Va cake (Banh Gia).
Some people said the name "Va cake" comes from the way the dough is poured into something that looks like a ladle (Va). Others said it is because the main ingredient to make this cake is bean sprouts (Gia), that's why it's also called "Gia cake".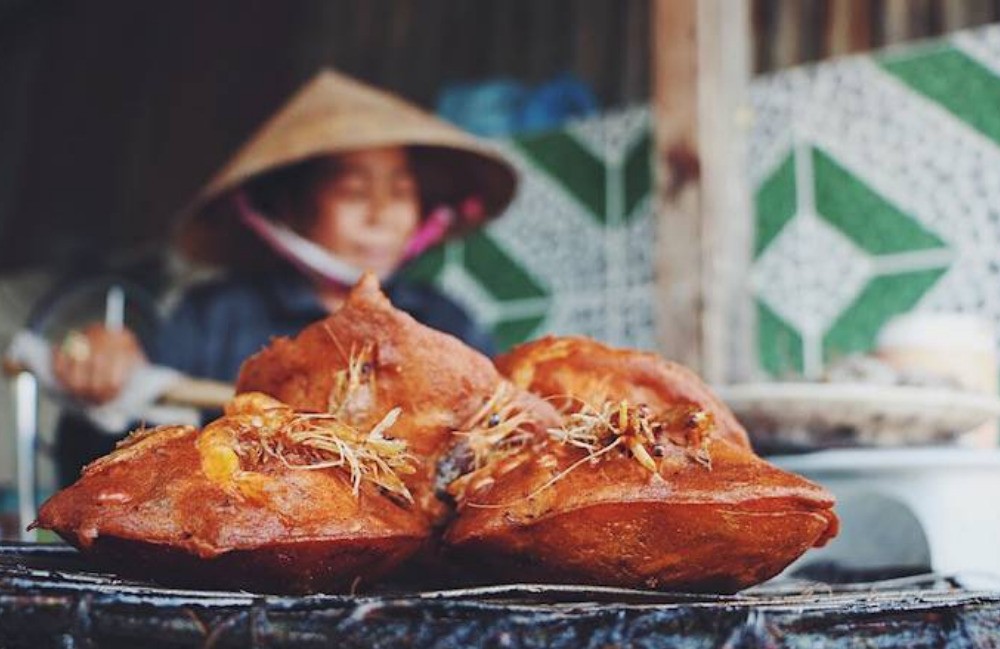 Photo: MIA.vn
It can be said that this simple cake will make everyone fall in love at the first bite because of its unique flavors, and they all want more than one piece. The cake is as small as a cupcake and has a shape like a ladle.
At first glance, Va cake looks quite similar to West Lake shrimp cake, but when you try it, you will easily recognize the difference between the two dishes.
Photo: Bach hoa XANH
Va cake is made from a combination of different ingredients, including rice flour, tapioca starch, soybean flour, egg, wild shrimp, pork, pork liver, bean sprouts, wood ears, straw mushrooms, napa cabbage, mung beans, pig brains, and oil (or pork fat). The crush is made by mixing rice flour, tapioca starch, soybean flour, egg, salt, and water into a viscous liquid mixture. Depending on the preferences of each person, there are many different ways to prepare the cake. The shrimp and bean sprouts are the two parts that create the soul of this cake.
When frying, if you want the cake to be crispy, you can add more tapioca starch, and if you want it to be soft, you can add more rice flour. The frying stage is critical, you have to put the oil in the pan and wait for it to boil, then put the prepared mixture into the ladle, then dip it into the pan, and wait for the cake to form a dark yellow color on the surface.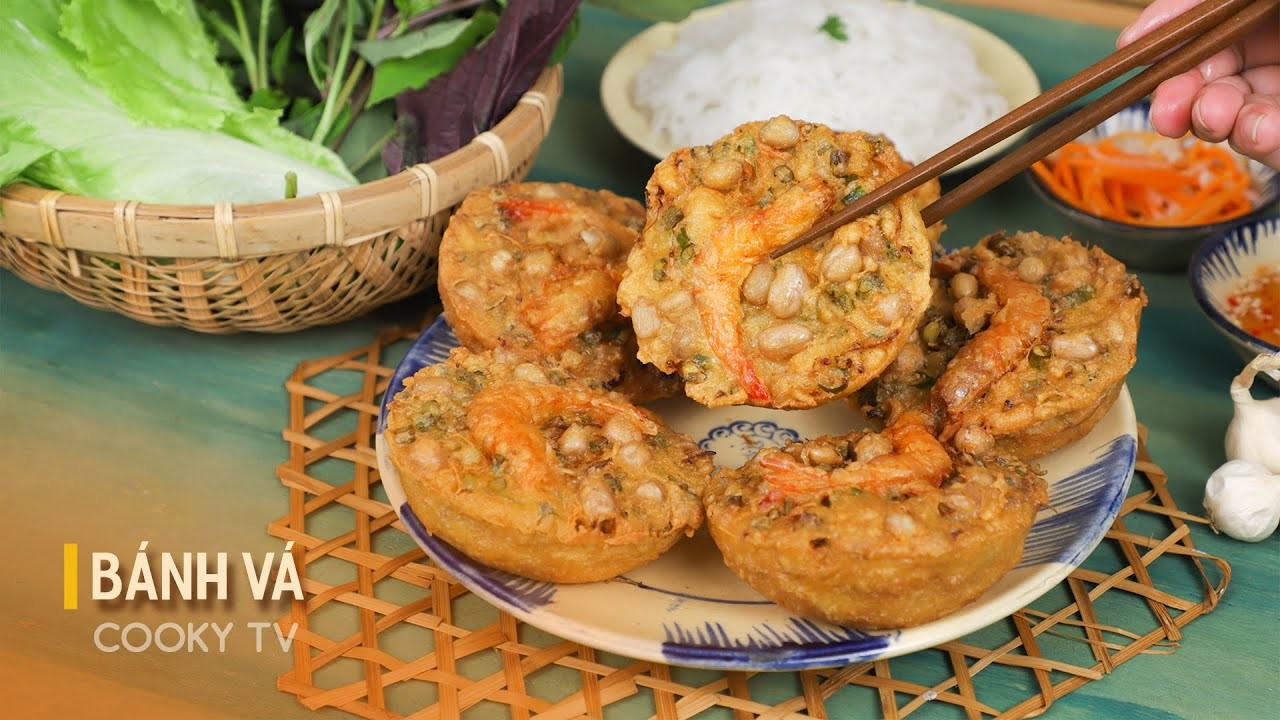 Photo: Cooky TV
When the cake is cooked, the cook picks it up with a ladle and puts it on a bamboo or zinc griddle above the pan to drain the oil, then it is ready to be eaten. When finished, the cake has a beautiful golden color with bright red shrimp filling, a seductive aroma that makes it even more irresistible.
Va cake is cut into quarters and served with rice noodles, vegetables, herbs, pickles, and fish sauce dip. All of the crispy and crust, buttery pork liver, sweet-tasty pork, juicy bean sprout, crunchy wood ears, tender straw mushroom, a little chewy rice noodles, sweet and sour fish sauce dip fresh veggies, and aromatic herbs make a great dish.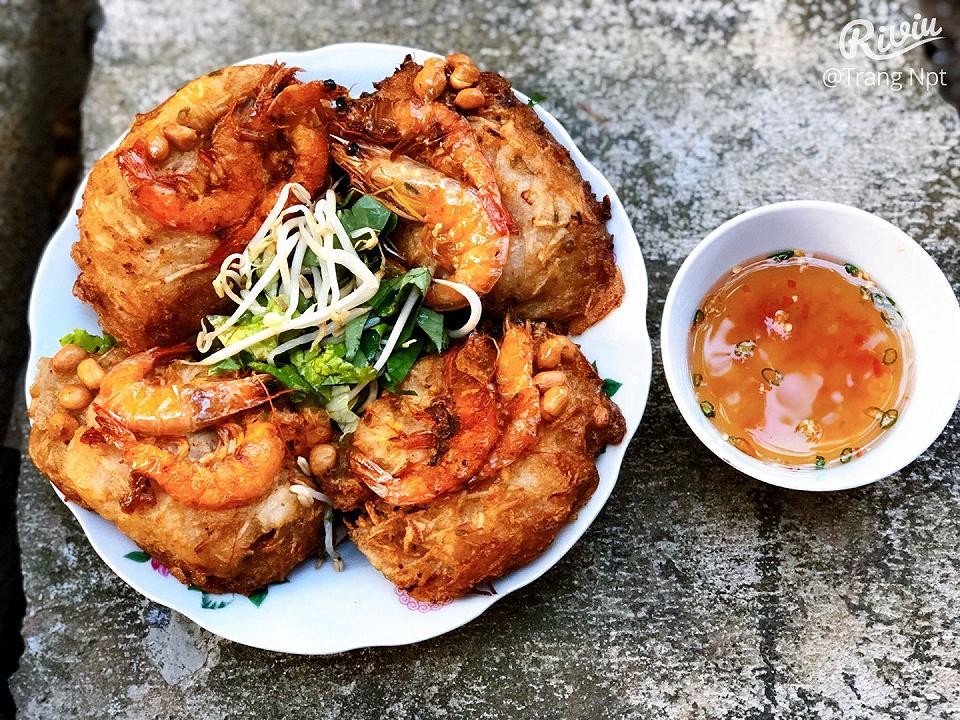 Photo: Riviu
Besides being an attractive snack for tourists, Va cake also appears solemnly at sumptuous parties in the Go Cong area.
It's easy to eat and addictive, so it's not too difficult to understand when Va cake has become an indispensable highlight when it comes to Go Cong cuisine.
Besides Go Cong cake, Tien Giang also has many other traditional food you can try such as the significant soy sauce here. You can buy it as a gift for your friends and family after your journey to this beautiful land.