Vietnam-Asia DX Summit 2023 Accelerates Digital Transformation
Vietnam-ASIA DX Summit 2023 with the theme "Driving economic growth enabled by digital data mining and smart connectivity" officially opened on May 24 in Hanoi.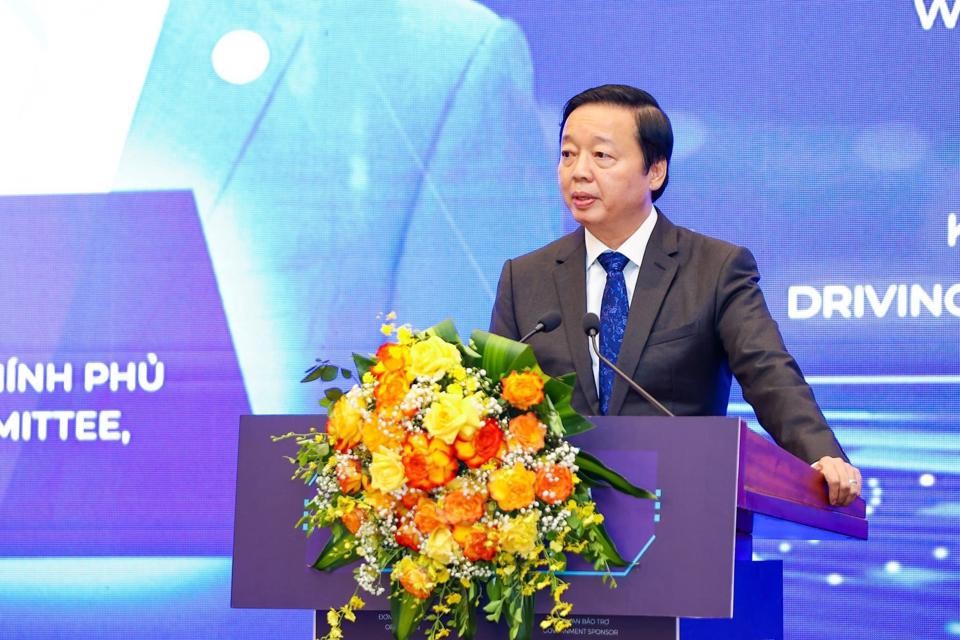 Deputy Prime Minister Tran Hong Ha speaks at the event. Photo: kinhtedothi
The Vietnam-ASIA DX Summit 2023 has the participation of nearly 600 delegates from the state and private sectors at home and abroad, along with a team of leading experts in the field of information technology, digital transformation.
According to the United Nations e-Government Report 2022, Vietnam ranks 86th out of 193 countries. Vietnam's Online Services Index ranks 76/193 countries. Vietnam is classified in the group of countries with the E-Government Development Index (EGDI) higher than the average of the world and Asia, Southeast Asia.
Vietnam's digital economy is rated by Google as the fastest-growing digital economy in Southeast Asia. According to statistics of the Ministry of Information and Communications, the contribution of the digital economy accounts for about 14.26% of GDP.
2023 is confirmed as the National Year of Digital Data, a year of developing, connecting, and exploiting data to create new value. Prime Minister Pham Minh Chinh, chairman of the National Committee on Digital Transformation, has issued a central action plan for the year of Digital Data.
According to Deputy Prime Minister Tran Hong Ha, data is an inexhaustible resource that promotes creativity and human intelligence. This is a green resource that helps restore natural resources.
However, in order to exploit data, the participation of the Government, agencies and businesses is required. Only businesses and scientists can best contribute to the development of a policy framework on data and the digital economy because they are insiders who can see new difficulties or trends.
Speaking at the opening session, Nguyen Van Khoa, head of the Vietnam Software Association (VINASA) said that developing Vietnam's digital economy requires synergies from all political levels and economic sectors. This is the time when the database plays its role and power to create practical values for the economy and society.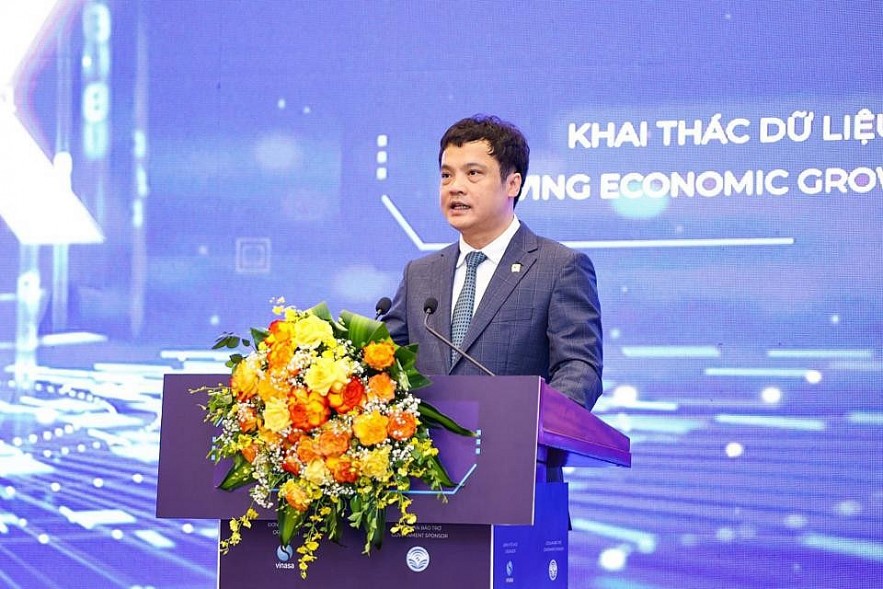 Nguyen Van Khoa, head of VINASA speaks at the opening session. Photo: kinhtedothi
Nguyen Van Khoa said that the digital technology business community is always ready to stand side by side with the Government and its stakeholders to provide suggestions on building an open legal corridor and a methodical data strategy. They aspire to participate in building advanced, modern and effective digital data infrastructure. The IT business community is ready to support connectivity and data sharing among localities, agencies, and sectors.
"Digital transformation is a global story. The whole world is in need of digital transformation. Vietnamese technology enterprises need to determine that participating in digital transformation is joining the global market, and going out to the world. After that, they bring the technology, experience, knowledge, and solidarity gained to solve the problems of Vietnam and come up with new effective economic models. That creates new values for the country and a happy life for the people," said the Deputy Prime Minister.
At the event, representatives of large Vietnamese technology corporations such as Viettel, VNPT, FPT, MISA, and FSI shared models of connection and cooperation between businesses and the government in creating and exploiting digital data, offering digital services to people and businesses. The international delegates also shared useful cooperation models.
Within the framework of the two-day summit, there will be five sessions on digital data infrastructure and information security. Other sessions include digital transformation in Vietnam and Asia, sharing digital government and administration development data, digital transformation in finance, and Vietnam-Asia cooperation in the IT sector.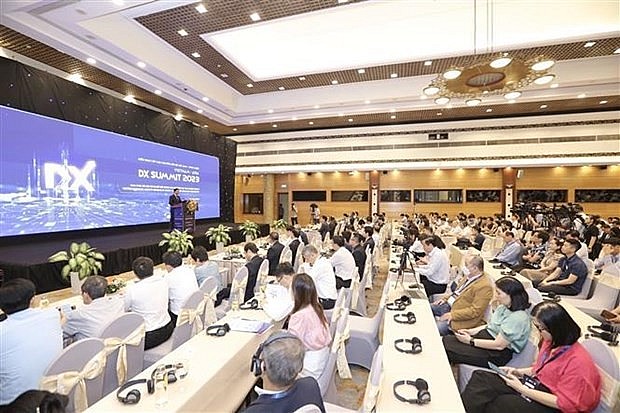 Overview of the event. Photo: VNA
According to digital data in the national digital transformation program to 2025, 100% of national databases create the foundation for e-Government development, including national databases on Population, Land, Business Registration, Finance, and Insurance.
They are completed and connected, shared across the country, to provide timely, one-time public services to the people and socio-economic development.
The program has a goal that by 2030, it will form a data platform for key economic sectors based on data from state agencies and infrastructure connecting the Internet of Things (IoT). It connects and shares widely among state agencies, reduce administrative procedures by 30%, opens data for organizations and businesses, and increases data-based creative services by 30% to serve people and enterprises.