Vietnam desires Germany to facilitate Covid-19 vaccine access
Foreign Minister Bui Thanh Son has suggested Germany facilitate Vietnam's access to Covid-19 vaccines and vaccine production technology, as the latter is expanding its vaccination programme to achieve the dual goal of pandemic containment and economic recovery.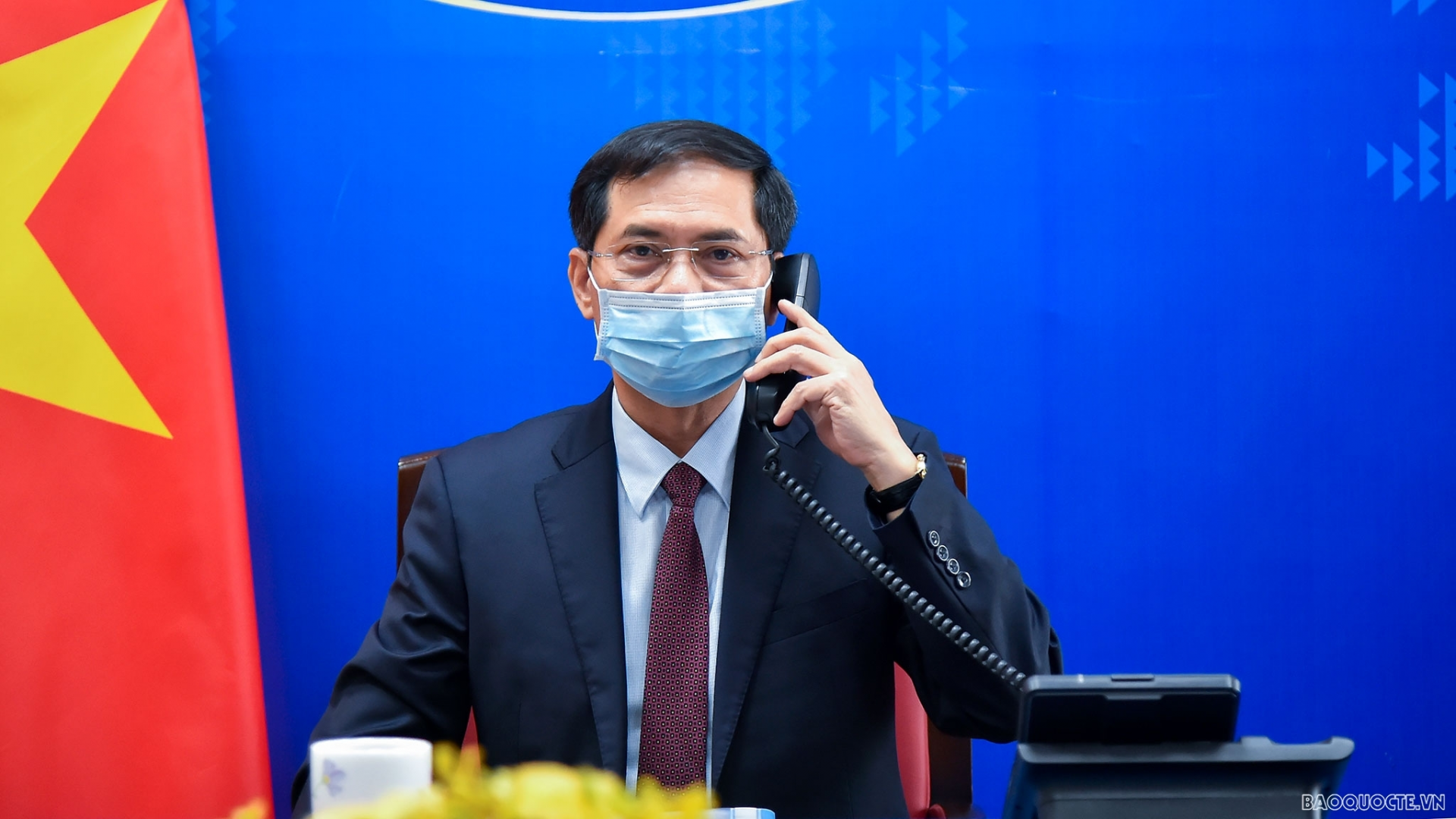 Vietnamese Foreign Minister Bui Thanh Son holds a phone conversation with his German counterpart Heiko Maas on May 25. Photo: The World & Vietnam Report
During a phone conversation with his German counterpart Heiko Maas on May 25, Son affirmed his nation's recognition of importance to further promoting and deepening the strategic partnership with Germany, the VOV reported.
The two diplomats showed their elation at the strong, comprehensive, and effective development of bilateral ties since the establishment of a strategic partnership a decade ago.
They agreed upon measures to boost economic-trade-investment, science-technology, renewable energy, vocational training, and medical cooperation.
The pair vowed to soon build the Vietnam - Germany strategic action plan for the 2022-2023 period, with a particular focus on the exchange of high-level visits, boosting dialogue mechanisms and collaboration.
The German diplomat hailed Vietnam's Covid-19 containment efforts and the close cooperation between the two countries to tackle the crisis.
He also applauded the Southeast Asian nation's role and position in carrying out Germany's policy guidelines for the Indo-Pacific to enhance bilateral links in economy, trade-investment, sustainable development, and national defence-security.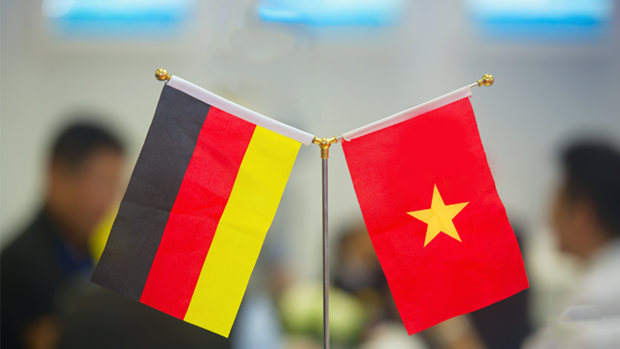 Photo: Bmjv.de
Son congratulated Germany on its major achievements in vaccine roll-out and pandemic control. He thanked the country and the EU for providing vaccines to Vietnam via the COVAX facility.
He glowingly spoke of Germany's active and constructive role in the region and thanked it for actively supporting Vietnam - EU cooperation, especially in accelerating the signing and ratification of the EU-Vietnam Free Trade Agreement (EVFTA). He also proposed the German Government and legislature speed up the adoption of the EU-Vietnam Investment Protection Agreement (EVIPA).
Both sides expressed their appreciation for their close liaison and mutual support at multilateral forums, especially in 2020 when they served as non-permanent members of the United Nations Security Council and Vietnam performed the role of ASEAN Chair and Germany was rotating President of the EU in the second half of the year.
Regarding regional and global issues, they upheld compliance with international law, including the 1982 UN Convention on the Law of the Sea (UNCLOS), for the sake of peace and stability in the region and the wider world.
They highlighted ASEAN's central role and backed the promotion of dialogue and efforts to seek sustainable solutions for peace in Myanmar.
German firms optimistic about Vietnam's economy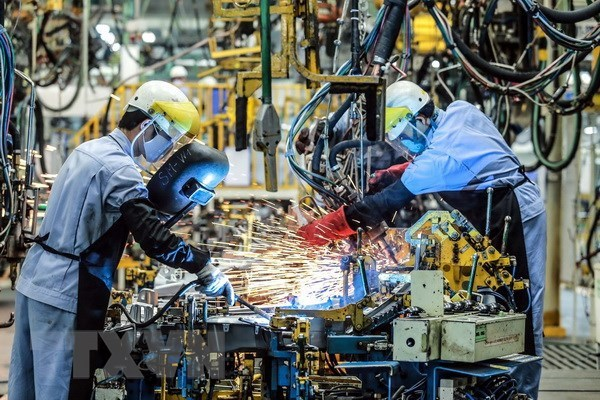 47 percent of German enterprises intend to expand their business in Vietnam. Photo: VNA
German firms have expressed their optimism about Vietnam's economy in both mid-and long terms in a recent survey released by the Association of German Chambers of Industry and Commerce (DIHK).
According to the survey, 66 percent of respondents said Vietnam's economy will see significant improvements this year, as compared with only 46 percent recorded last year.
One third of them held that the economy will recover in the first half of this year, and 30 percent believed that the recovery will begin in 2022.
More than half of the firms said their business in Vietnam is running smoothly, while only 11 percent have experienced lower revenue.
Besides, 47 percent of the enterprises intend to expand their business in the country and half of them will recruit more employees in 2021 and 2022. Notably, 67 percent expect to diversify their supply chains by seeking new suppliers, change logistics goods transportation routes or increase their stockpile.
However, the survey unveiled that a shortage of skilled labourers and declining consumption have remained the biggest challenges for German firms in Vietnam, with up to 42 percent of them said they are meeting difficulties in employing high quality personnel, up from 18 percent last year.
Other issues regarding economic policy, financial approach, legal safety and infrastructure, plus border closure, consumption decline and the cancellation of exhibitions and trade events due to COVID-19 have also significantly affected their business, VietnamPlus reported./.