A Japanese to Grow Clean Vegetables for Vietnamese Trainees
After many experiences, the Japanese man has successfully grown more than 15 varieties of vegetables that are warmly received and favored by Vietnamese trainees.
With the desire to support international students and technical interns in Japan with fresh vegetables commonly used in Southeast Asian meals, Utsumi Shoki (24 years old, from Tondabayashi city, Osaka prefecture, Japan) tries to grow and supply a variety of typical vegetables.
After graduating from high school, Shoki Utsumi worked for his father's Japanese restaurant in Tondabayashi city. Every Saturday morning, through the window he saw a group of foreigners cycling. He later learned that they were Vietnamese trainees who cycled 40km to buy groceries at a store supplying Vietnamese goods.
When he started selling local spices at his father's restaurant, many foreign customers came to buy. In 2020, he opened his own store selling cooking ingredients in Tondabayashi city named Sho-Kyu.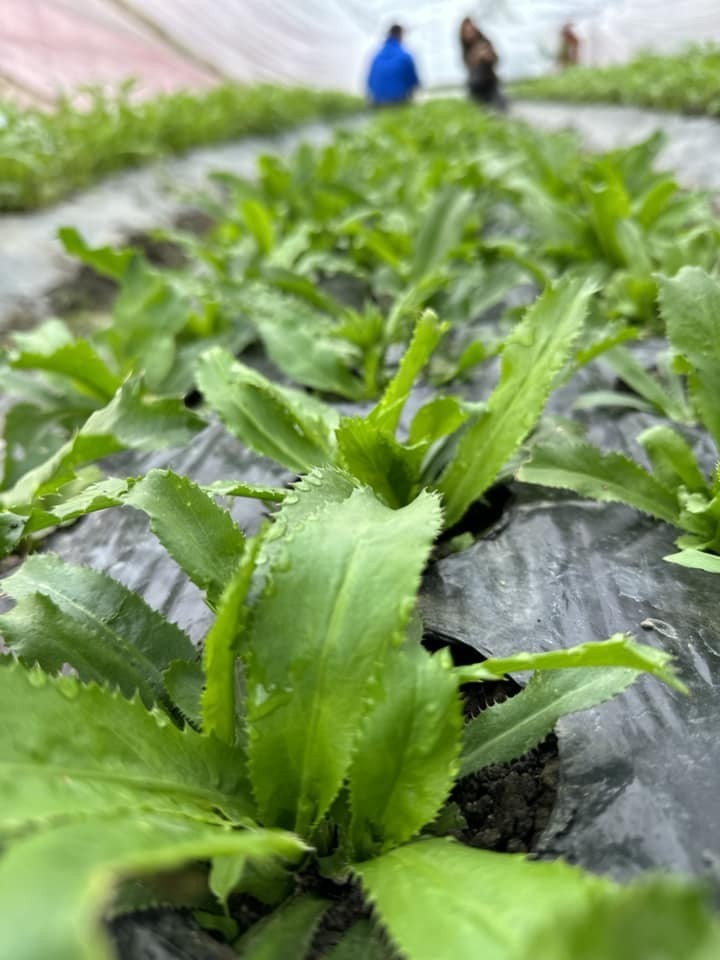 Herbs grown on a farm in Kanan town, Osaka prefecture, Japan (Photo: Thoi Dai).
Initially, he imported tropical vegetables for sale, including many herbs and spices. He found that many Southeast Asian spices have a strong scent, which helps to eliminate the smell of river fish and meat and enhance the flavor of other ingredients when cooking. Many restaurants in Osaka also have mint and coriander ready on the plate so that diners can eat with Vietnamese Pho.
But worried about pesticide residues and the freshness of vegetables, Utsumi Shoki borrowed a piece of land from his grandfather and started growing his own vegetables in 2021. His garden has many varieties, from morning glory to spices such as coriander, onions, cilantro, basil, mint basil, etc.
He gradually learned about the method of growing tropical vegetables in Japan. The fluctuating temperature was considered the biggest barrier. It was quite challenging for him to recognize and control the pests on vegetables. Many times, the seeds did not sprout and grow as he expected. He shared that after many failures, the accumulated experience is the secret of the business' success.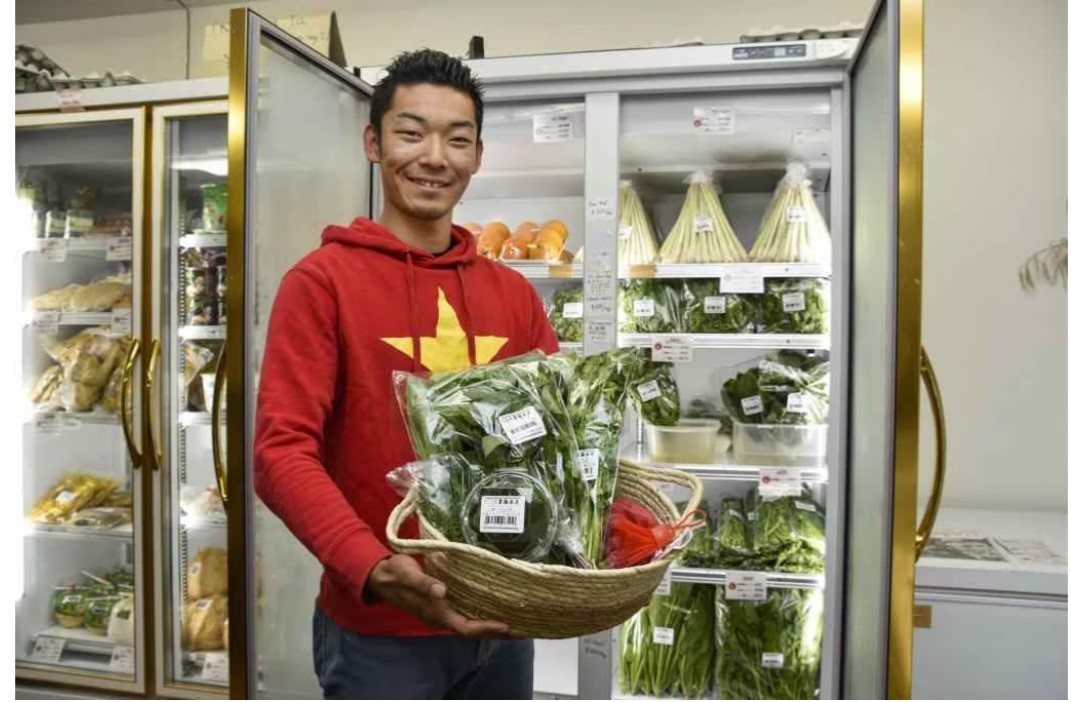 Mr. Utsumi Shoki plants a variety of vegetables to supply foreign trainees, including Vietnamese. (Photo: Thoi Dai)
Harvested vegetables are sold at his own store. He also receives orders from other restaurants, including many Vietnamese ones in Osaka and Hokkaido, Aichi, and Kagawa. Sometimes, he could not produce enough to meet the demand.
As a regular customer of the Sho-Kyu store, Nguyen Ngoc Vinh said that the store has brought the taste of Vietnam to people living far from their homeland like her. After many years, she can enjoy Vietnamese coriander and coffee in Japan.
"When Vietnamese customers compliment on the vegetables, I am very happy and excited. I hope that these vegetables will become a region's specialty one day," said Utsumi Shoki.