Ho Chi Minh City Imposes Curfew Amid Soaring Infections
HCMC will ban people from going out between 6 p.m. and 6 a.m. the next day starting from Monday, said the city's chairman Nguyen Thanh Phong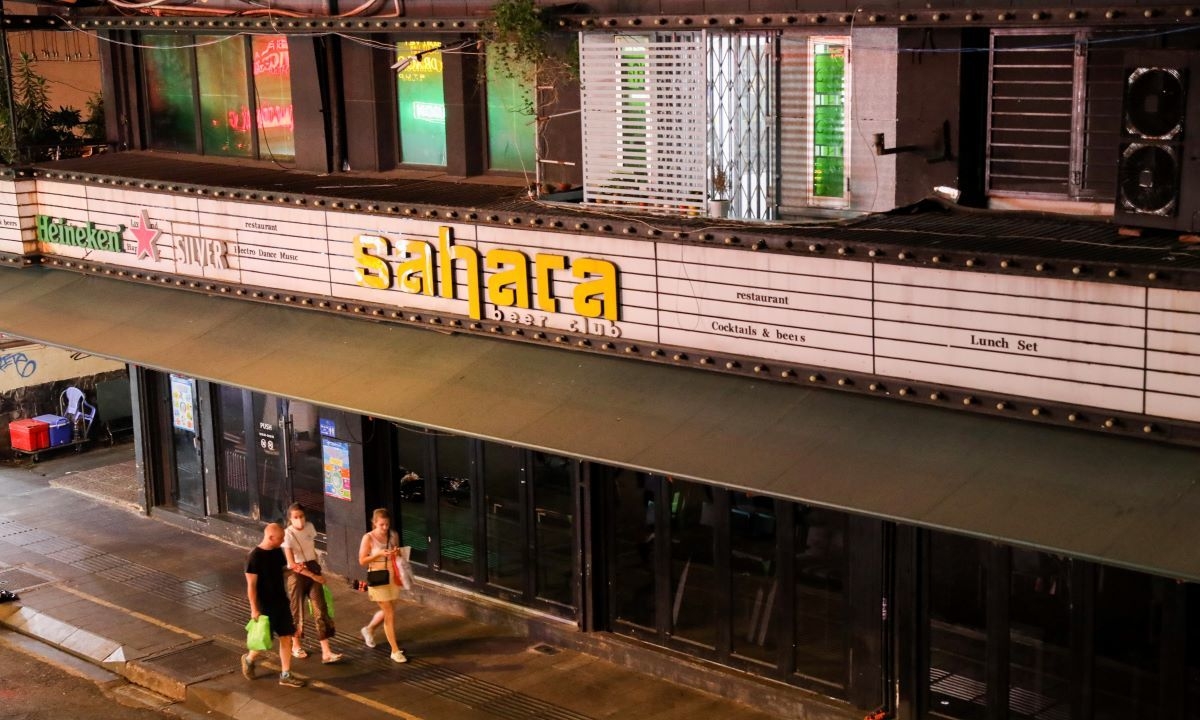 Ho Chi Minh City Imposes Curfew - Photo: VNE
"From tomorrow evening, people absolutely cannot go out from 6 p.m. All activities will have to be suspended, except for emergency medical care or pandemic fight operations," Phong said.
The decision was made as HCMC has been recording thousands of new Covid-19 patients each day despite going through 17 days of social distancing under Directive 16. The directive requires residents to stay at home and only go out for basic necessities such as buying food or medicines or to work at factories or businesses that are allowed to open, VNE reported.
Phong said around the city, there are still many people traveling on the streets, hanging out.
"That's very dangerous, that's the reason the outbreak has continued to grow. Without control, the situation will get worse, forcing us to deploy even stronger measures that might cause impacts on multiple aspects," he said.
Chairman of HCMC People's Committee Nguyen Thanh Phong at the meeting. Photo: VNE
Phan Van Mai, deputy secretary of the HCMC Party Standing Committee, said in the next two weeks, the city will deploy patrol taskforce to make sure the social distancing order is strictly followed, and anyone violating the regulations could be detained.
Mai said the city will increase goods supply, support people facing difficulties, and handle emergency medical situations better amid the lockdown.
Earlier, on Saturday afternoon, Deputy PM Vu Duc Dam visited a locked-down area in District 8 and expressed anxiety on seeing a lot of people moving about amid the lockdown.
While traffic volume in HCMC had decreased by 84 percent in the early days of the social distancing order, it had increased to a 70 percent decline on Saturday, Dam said.
"We did not follow the rules strictly from the beginning. Without being strict, it will be tough to contain the pandemic," Dam said, asking the southern metropolis to tighten lockdown restrictions and enforcement.
At a Sunday morning meeting, Mai said that the pandemic situation in HCMC remained complicated, even though it has entered the 55th day of social distancing at various levels.
"Rules under Directive 16 are imposed until August 1, but perhaps we will see a one-two week delay to make Covid prevention rules effective," Mai said, adding the city will consider lifting restrictions only after the pandemic is brought under control.
HCMC authorities have been preparing for worst-case scenarios and responses after the current social distancing campaign ends.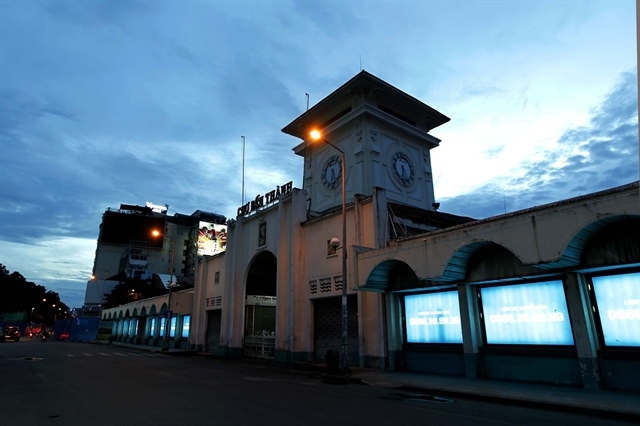 Ben Thanh Marker in HCMC devoid of tourists and traders as the city underwent strict social distancing order. Photo: VNS
Mai said that the city is focusing all resources on effective treatment of patients to minimize deaths, but admitted that the overwhelmed healthcare system might struggle to deliver on-time services in some cases.
HCMC has been receiving numerous support from the central Government as well as other provinces and cities across the country, but with the situation deteriorating in many other neighboring southern localities, medical units have been diverted gradually to these affected areas, as reported by VNS.
Therefore, the city needs to fully take advantage of its international resources and have more logical, effective coordination in Covid-19 responses, he added.
Vice-Chairman of HCM City People's Committee Duong Anh Duc said the caseload of HCMC remains high and the city is trying to "flatten the curve".
Deputy Health Minister Nguyen Truong Son, head of the health ministry's special standing division in HCMC, on Saturday, issued an appeal letter, "urgently" calling on all people with a medical background from the public and private sector, including active and retired medical officers, healthcare teachers and students, as well as members of health associations, to help deal with Delta variant-outbreaks in HCMC that are having a serious impact on public health and the economy.
"With professional responsibility, compassion towards our fellow countrymen, let's come together to support the fight against the outbreaks around the country, providing counsel and engaging in the treatment of patients," Son wrote.