Tan Hiep Phat's Deputy CEO Phuong Uyen Tran
'Keep Step Forward, You'll Reach Your Targets, Keep Going, There will be Paths'
Tan Hiep Phat's Deputy CEO Phuong Uyen Tran delivered a talk on "Connecting love" (Humanitarian Television broadcast on VTV1 in February 2023) with Ngoc Anh Vu, who suffered from osteogenesis imperfecta yet managed to complete his knee-jerk journey to 1,470-meter-high Lung Cu peak, travel around Vietnam and publish his autobiography.
In the middle of spring, when heaven and earth are full of life, businesswoman Phuong Uuyen Tran joined a special conversation with Ngoc Anh Vu, author of the book "Unbreakable". Ngoc Anh, an osteogenesis imperfect patient with a soft yet resilient voice, came to the "Connecting love" program to look back at the footage of his own life.
Many people are afraid of failure, however…
Phuong Uyen Tran asked: "When was the first time you broke a bone, do you remember?"
Ngoc Anh replied: "I was very young at that time. I only heard from my father that I was at the kindergarten and I climbed over the crib. I fell down and broke my arms and legs. I had a bone cast, but every time I moved strongly, the bone broke again. My parents took me to the doctor and we found out that I have OI."
Ngoc Anh's memories of those years are consecutive fractures. From toddlerhood to the age of 13,14, he broke his bones the most often. To date, Ngoc Anh has experienced more than 200 fractures. He has to move on his knees. Ngoc Anh said, "I'm sorry, next time I will be more careful" was my catchphrase every time any bone is broken. I was sorry for not obeying my parents, sorry for not sitting still, for falling repeatly.
Phuong Uyen Tran asked: "Broken bones are accompanied by pain and fear. How do you feel breaking your bones so many times?". Ngoc Anh laughed: "Injuries came with fears. Fear of pain, fear of hospitals, fear of making my parents sad. They say it takes more than 10,000 hours to get something done. As for me, after more than 200 fractures, living with pain and fear since I was a child, I am no longer afraid of it. I no longer cry when any bones break. Up to now, I have learned to be more careful and formed the habit of protecting myself from crashes."
Admiring Ngoc Anh's journey of overcoming pain and fear, Tan Hiep Phat's Deputy CEO said: "From Ngoc Anh's story, we can see that many people are always afraid of failure, not daring to step out of their comfort zone to make the impossible possible. In your two books, "The Crack" and "Unbreakable", what do you want to share with everyone?"
"Just do it, otherwise it will never start. If I take one step, then I can take another. If I don't take a step, life just stops at the point where I keep asking myself why I have this condition, why can't I be better."
When asked by businesswoman Phuong Uyen Tran about the most beautiful story when leaving fear behind and overcoming physical pain to step out into life, Ngoc Anh said: "Life is beautiful, you met a lot of good people. It's not like what I thought when I was lying on the hospital bed. When I was a child, I thought people would laugh and make jokes at me. I am grateful for the ones I met."
The will can't be disabled
People can have physical disabilities, yet their will cannot, Ngoc Anh said about his long journey. When he was a child, he could not walk. Ngoc Anh only stayed at home reading books and newspapers, and watching his favorite TV channels about travel, and the animal world. It was the colorful world through the TV screen that sowed his dream of traveling. From someone who does not dare to leave the house, Ngoc Anh decided to pursue a university education in Hanoi at the age of 21, which was shocking news to his parents and a turning point in his life.
On the first day in the capital, everything was much more difficult than Ngoc Anh expected, especially without the help of his parents. Ngoc Anh had to do many jobs to earn a living, from repairing phones, and computers, graphic design, and online marketing to setting up a company to transport goods from the US to Vietnam. Once thought of returning to his hometown, but his will and determination prompted him to try harder. Like a fairy tale, in February 2016, the image of a "brittle bone man" climbing 600 stone steps to reach the Fansipan peak - the "roof of Indochina" earned the admiration of many people.
Each stone step has been conquered by him with his fragile knee. Then, he set out to the North Pole of Ha Giang, the East of Khanh Hoa, the South Pole of Ca Mau, and many other locations. He climbed on his knees to the peak of Lung Cu, traveled throughout Vietnam and Southeast Asia, and published his own autobiography. It was an inspiring journey of discovery that bring strong inspiration to others.
Make the impossible possible
The memories and trips are all told by author Ngoc Anh Vu in his books "Unbreakable" and "The Crack". All profits from the sale of books are used to raise funds for the development of Vietnam's OI patients and gift 1,000 wheelchairs for people who do not have the ability to walk. Currently, Ngoc Anh has helped more than 50 cases with wheelchairs. He is working hard every day to complete his goal. Through his journey, Ngoc Anh discovers new experiences and spreads his love to those who are in the same situation as him, hoping that everyone would have a positive view toward OI patients.
The conversation between businesswomen Phuong Uyen Tran and Ngoc Anh is both suggestive and motivating for those who still have doubts, low self-esteem, guilt, fear of failure, and not enough energy to step out of their comfort zone to make their dreams come true, to turn the impossible into the possible.
Why don't you dare to challenge yourself? Why do you let fear shape your future? Why don't you allow yourself to live your dreams? Why not create a proud future for yourself and live it to the fullest? Why don't you dare to think, and reach for further goals in your life? Why not?
By answering those questions, we know why humans can make the impossible possible and explain why extraordinary miracles are feasible.
Women in Business
With more than 35% of its leaders being women and both successors being the founder's daughters, Tan Hiep Phat confirms its viewpoint of no gender distinction at work, everyone is evaluated based on their desires and abilities.
April 15, 2023 | 17:25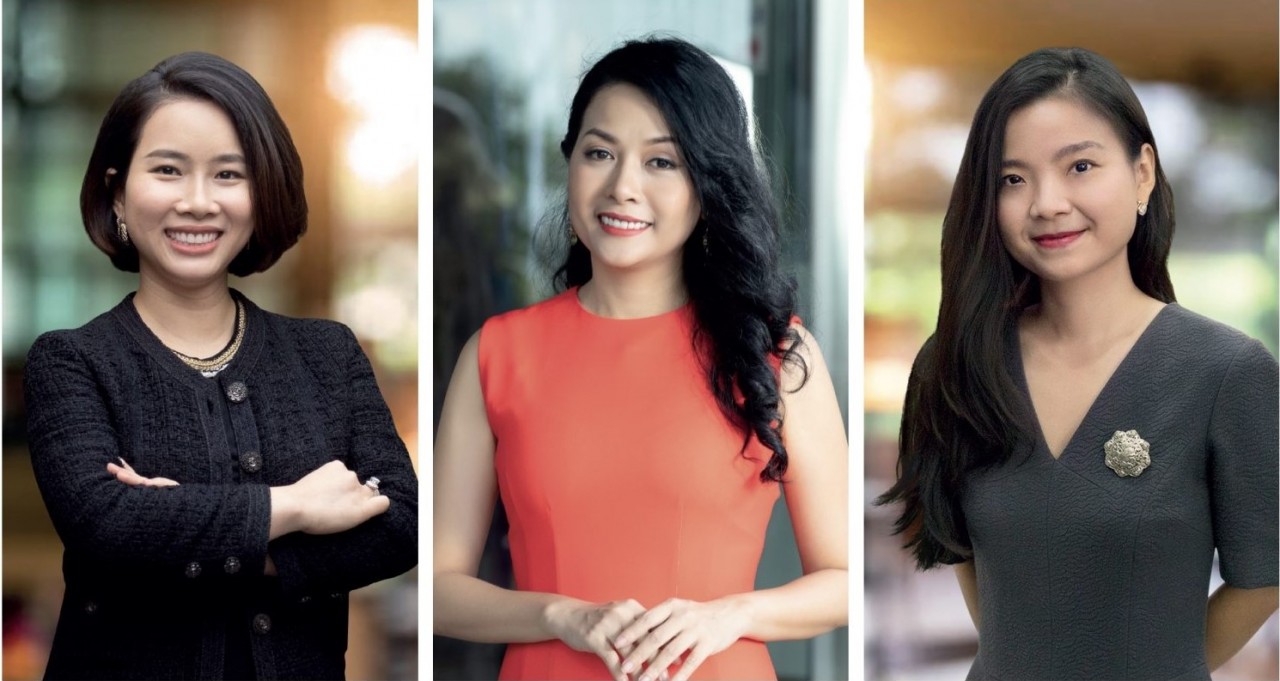 Women in Business
Looking back the history of Vietnamese business, the family businesses appeared very early but were broken due to the nation's fluctuations. Since 1986, the multi-sector economy has been recognized, but the views on the private economy have only become clearer since the VII Congress held in June 1991.
March 11, 2023 | 13:37