Core Values Constitute A Beverage Giant
While known as a family corporation, Tan Hiep Phat always evaluates individuals by their core values, not by their closeness.
Although it is a large-scale beverage market, most of the Vietnamese beverage market belongs to multinational corporations. Among the top 5 beverage companies doing business in Vietnam, Tan Hiep Phat is the only domestic one. Known as a family corporation, Tan Hiep Phat always evaluates individuals by their core values, not by their closeness.
Tan Hiep Phat has maintained seven core values, including customer satisfaction, the international standard, corporate social responsibility, mastery at work, 'nothing is impossible', 'today must be better than yesterday, and tomorrow isn't better than today' spirit, and integrity.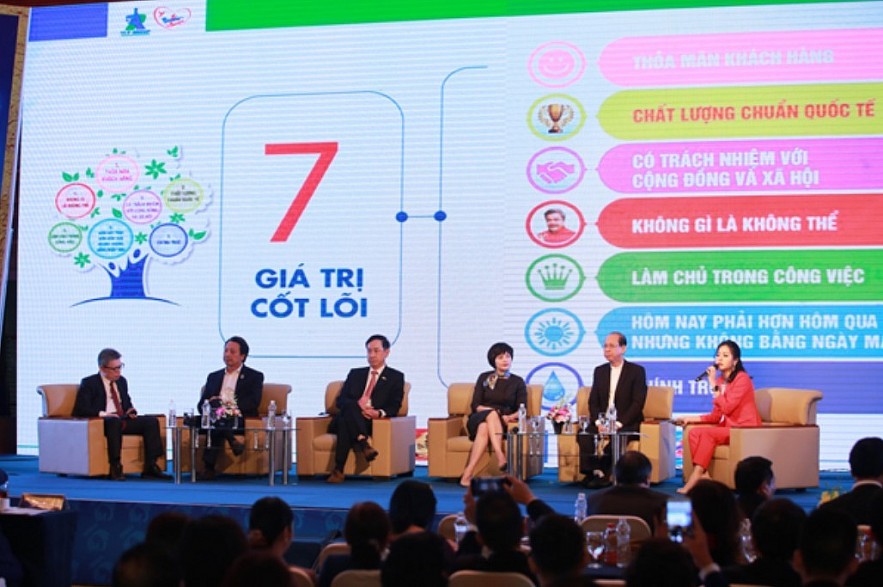 Tan Hiep Phat is known as a Vietnamese enterprise that has created a unique corporate culture through a set of 7 core values as the backbone of all activities. Photo: THP Group.
Tan Hiep Phat affirmed that these core values ​​helped the company maintain its corporate culture and its national brand in 2020 despite facing difficulties during the Covid-19 pandemic.
This can be considered the ideology making a difference for Tan Hiep Phat, said Deputy General Director of Tan Hiep Phat, Tran Uyen Phuong. The spirit of "dare to refuse" the $2.5 billion deal with Coca-Cola in 2012 or constantly pioneering despite facing difficulties has helped Tan Hiep Phat evolve every day. It also creates the impetus for each employee to dedicate themself with the highest spirit.
At Tan Hiep Phat, Tran Uyen Phuong shared that she has always distinguished between family and work relationships. When it comes to her father, Tran Qui Thanh - the founder of Tan Hiep Phat, she said that he was a great motivator, an inspirational person who inspired her from an early age.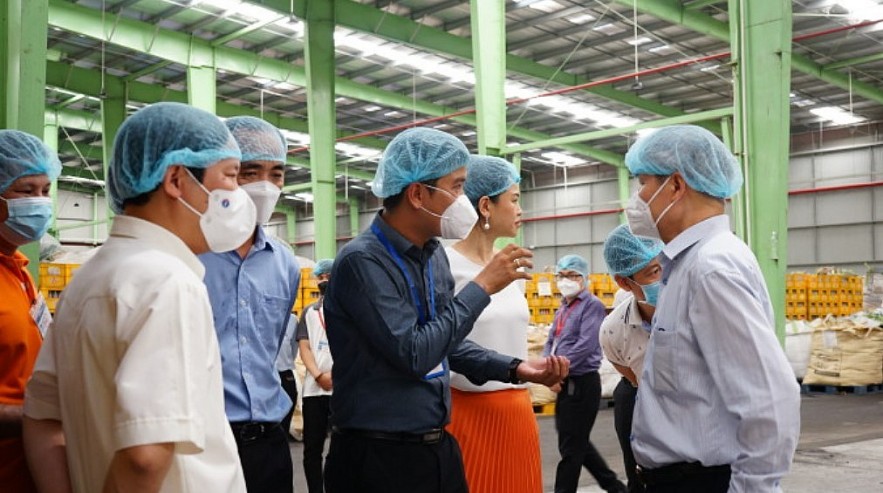 The executive board visited Tan Hiep Phat's factory. Photo by THP.
As a businesswoman, Tran Uyen Phuong said that happiness is working hard every day and trying her best. She also revealed that Tan Hiep Phat is looking for the F3 generation, who could be anyone. Tan Hiep Phat's board of directors ensures staff enjoys conditions to develop themselves, strengthening each team for the growth of the entire organization. Each developmental milestone has clear criteria for capabilities. Therefore, if you are a member of Tran's family, you can still become a CEO if you meet the requirements.
"With a set of core values, Tan Hiep Phat can exist independently of any founder's family," said Tran Uyen Phuong. Since then, she hopes that Tan Hiep Phat's operation can last for hundreds of years. The female leader also affirmed that culture is the competitive advantage of businesses when making a difference in the marketplace.
She also shared about the book "Raising the Vietnamese brand", which is written after her story in "Competing with Giants". Accordingly, in the fierce competition with multinational corporations, Tan Hiep Phat can get ahead, but it may also one day be overtaken by other competitors.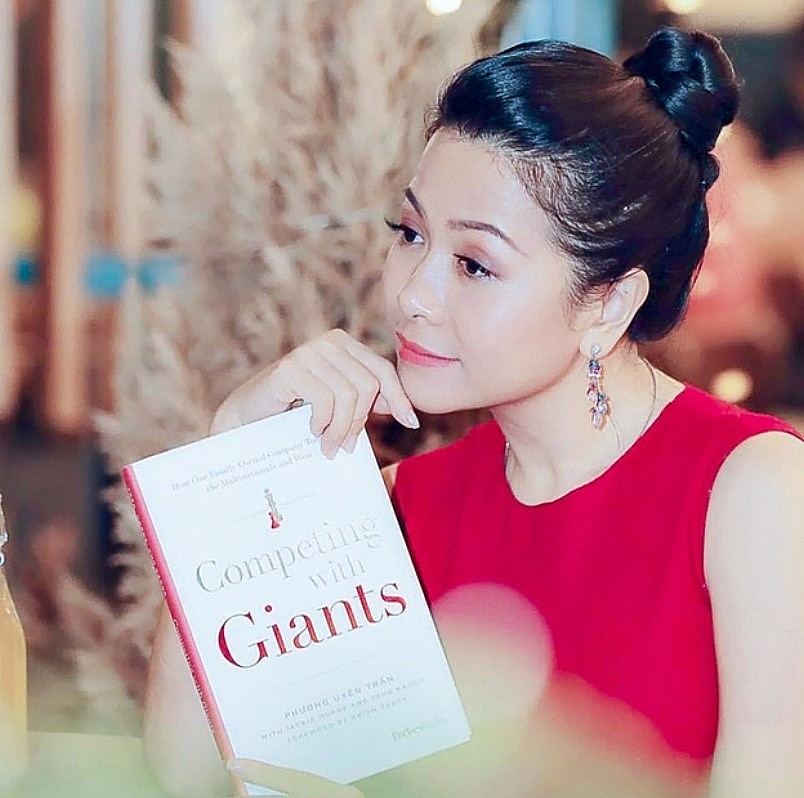 Tran Uyen Phuong. Photo: thanhtra.com.vn.
"It's all the result of personal and human efforts," Phuong highlighted.
According to her, the case of cutting 70,000 tons of plastic and doubling that number in the next 5 years does not stem from the circular economy, but a corporate responsibility.
For Tan Hiep Phat, saving energy and input materials is one of the criteria set out for relevant departments. As we did know, 3R stands for Reduce - Reuse - Recycle. In this cycle, the Recycle problem is not simply a matter of the short term.
To put it simply, Tan Hiep Phat reduces plastic and paper in the production process. Simultaneously, it reduces paper weight and paper size; reuses PE shrink filmx, flap bagx, preform bagx; cartons containing lids or bottle labels.