Tokyo-Based First Ever Vietnamese Rock Band KURROCK with Dream to The World
Explore the youthful energy of Vietnamese-Japanese rock music in an exclusive interview with Kurrock, a Tokyo-based Vietnamese rock band.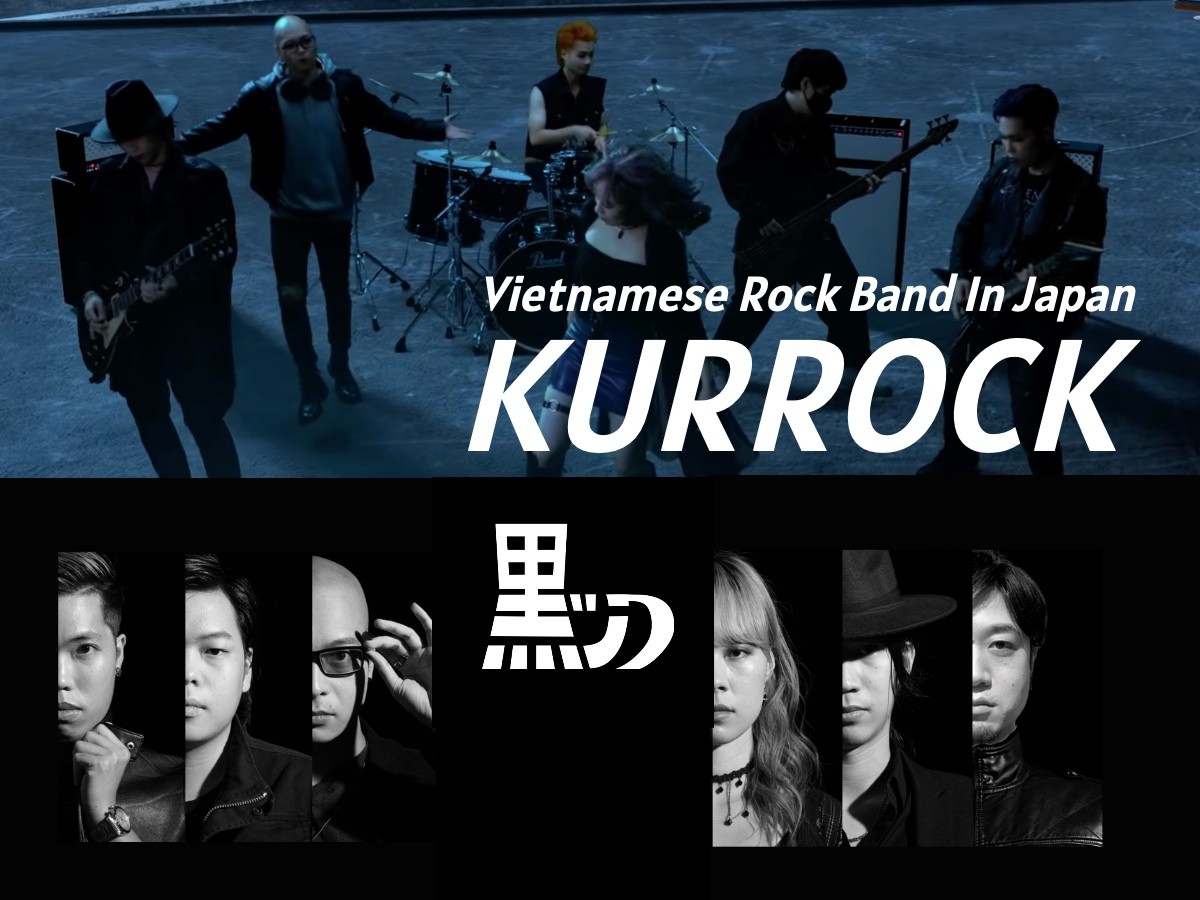 KURROCK (黒ック) - the first Vietnamese rock band in Japan. Photo: KURROCK
Writing and performing songs in a foreign language can be tough for some artists, but such is not the case for KURROCK. The band showcases not one but three distinctly different languages: Vietnamese, Japanese and English. Despite the culture clash, these performers become united when belting out powerful rock ballads. Many in the Tokyo music scene have begun chanting "KURROCK!"
"When we workshopped the band name, KURROCK just came to us. It describes who we are perfectly: Kuro (Black in Japanese) and Rock - KURROCK." explained Heather, the lead singer.
As they made their official debut as a rock band in late 2020, KURROCK is KJO, Heather, TroK, Sang, Danna, and Daisuke. Six individuals, five Vietnamese and one Japanese, made a name for themselves as the first Vietnamese rock band in Japan.
The name KURROCK is still new but they are quickly becoming one of the most popular live performers in Tokyo. The band has been releasing many well-received song covers. Their previous gigs featured famous hits from One Ok Rock, Official Hige Dandism, Re-Cycle, etc.

You can watch KURROCK's live performances on their official site KURROCK.net. Photo: KURROCK.net
The band recently shared terrific news that they are working on their first album and that the first single and music video: Vượt (translated as Overcome) is going to be out on Dec. 30.
The trailer for their latest track - Vượt - is out on YouTube.
"We are still a young band so we are humbled to receive a lot of love and support from both Vietnamese and Japanese audiences. Because we sing in Vietnamese, Japanese and English, listeners sometimes do not fully understand the lyrics but they still fell for the message in our songs, which is: a manifesto of youth with brand new concepts of Vietnamese-Japanese infused culture," said band leader KJO when discussing the genesis of their concept.
During our interview with these rising stars, KURROCK revealed their unique sound, favorite gigs, and the desires of rock stars in a foreign country.
Five Vietnamese artists with a dream to rock
KJO (Khoi) - guitarist was born in 1989, he is the founder of KOI MEDIA (JAPAN) and KURROCK's guitarist. Photo: KURROCK
Heather (Hang) - KURROCK lead vocal was born in 1998. She is the youngest member of the band. Photo: KURROCK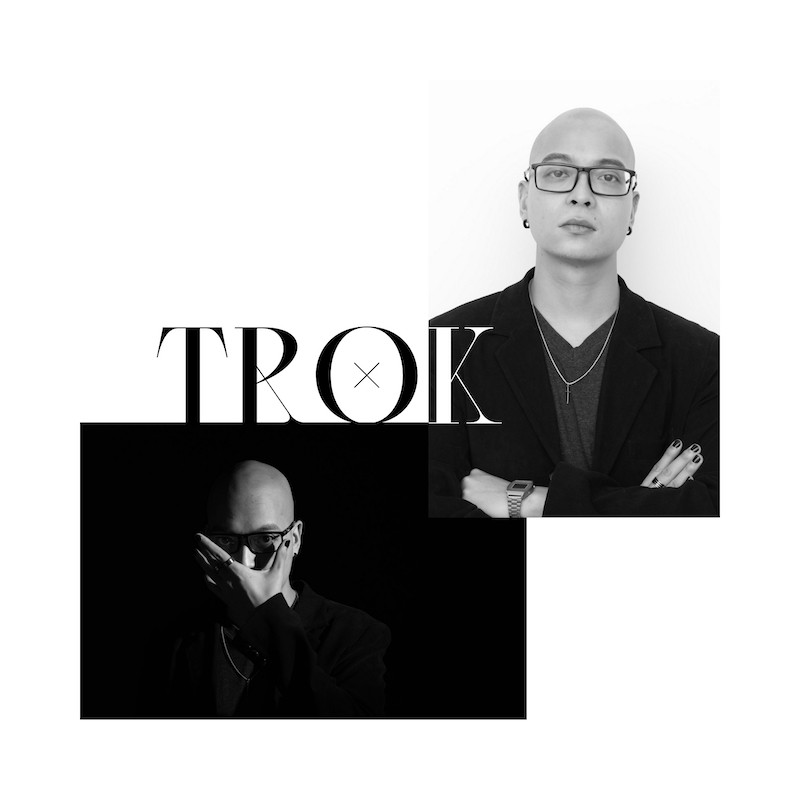 TroK (Khanh) - lead vocal of the band was born in Hai Phong city. Photo: KURROCK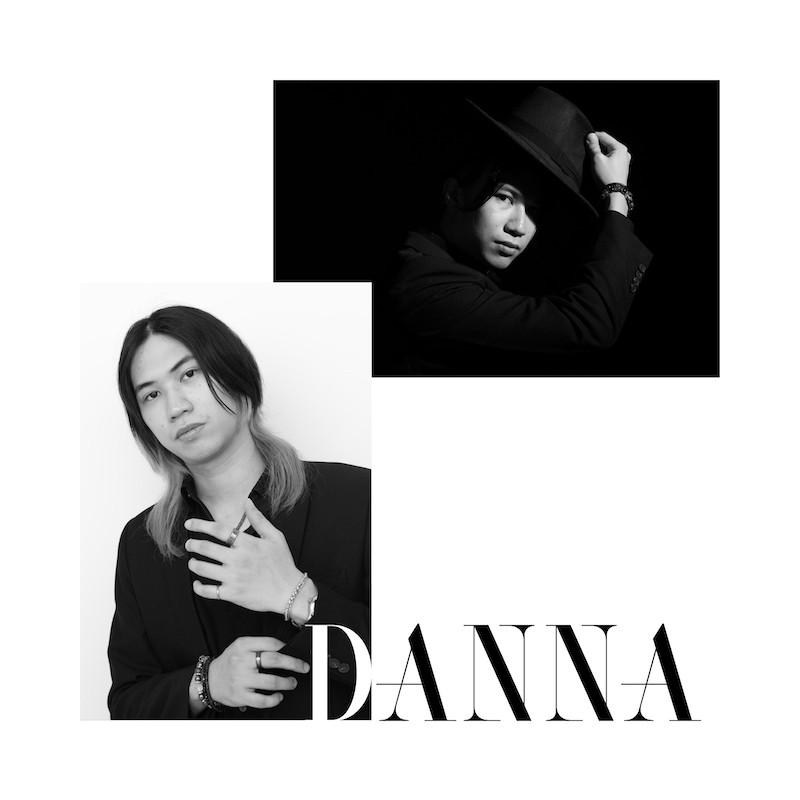 Danna (Dang) - keyboardist is a Piano major at Tokyo School of Music Shibuya (TSM). Photo: KURROCK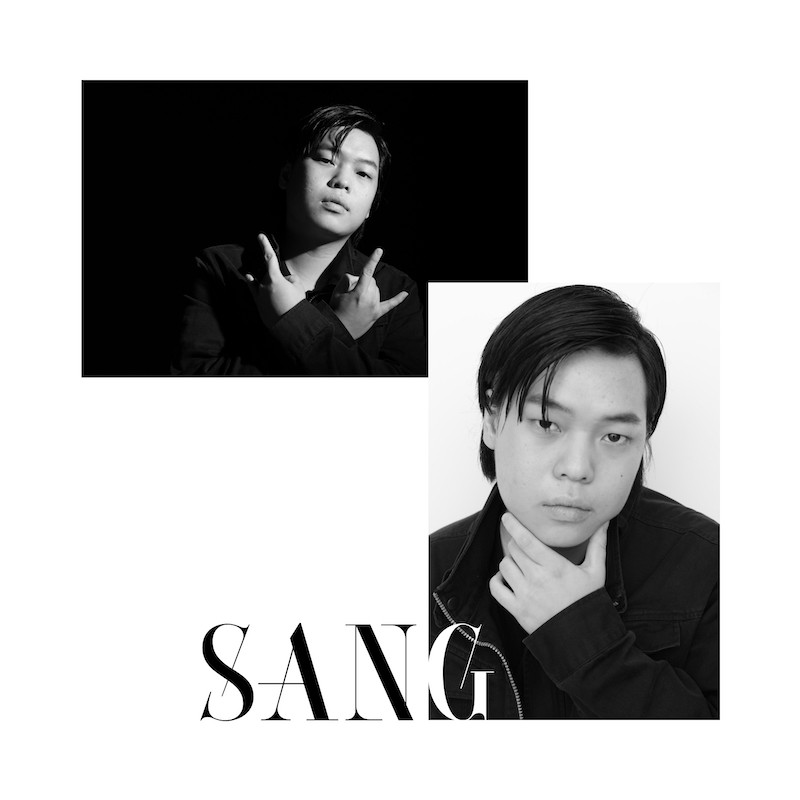 Sang is KURROCK's bassist, lyricist and rapper. Sang is the multi-talented artist's real name. Photo: KURROCK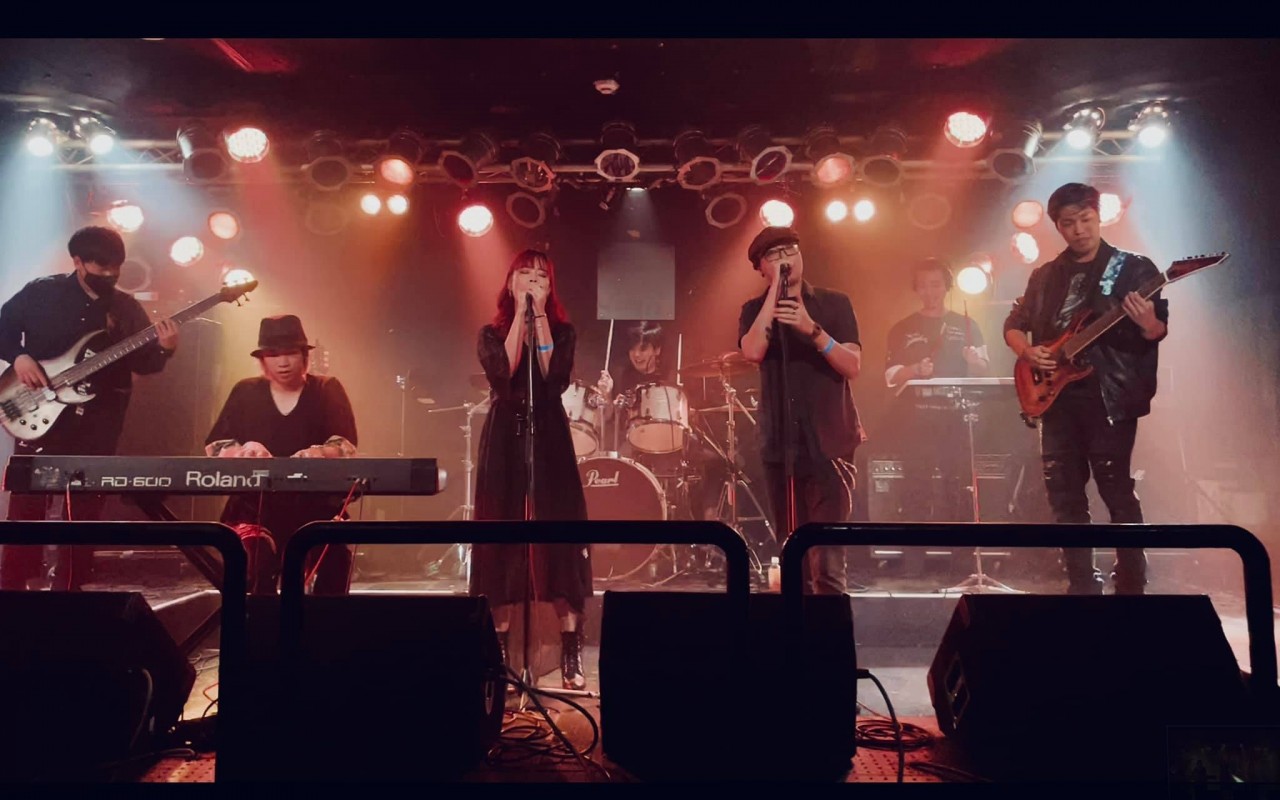 KURROCK performing live. Photo: KURROCK.net
These young artists all share a love for rock music but the decision to officially form KURROCK did not come until their paths crossed in early 2020. The members still held their day jobs in different parts of Tokyo. At the end of the day, they all came back to one building - their home, a bold move showing their full dedication to making music.
"By living in one building, it has become much easier to gather when we need to discuss music. We are all grateful to those who have made sacrifices to move here, and we are working harder than ever to take full advantage of our home studio," shared KJO.
Professional musicians like drummer Daisuke (Daisuke Kodakari), the latest addition to the team, and band leader/guitarist KJO (Khoi), have been in the music industry for more than ten years.
Before KURROCK, Daisuke would take on drumming positions in TV broadcast performances or play for other bands/artists as a session musician.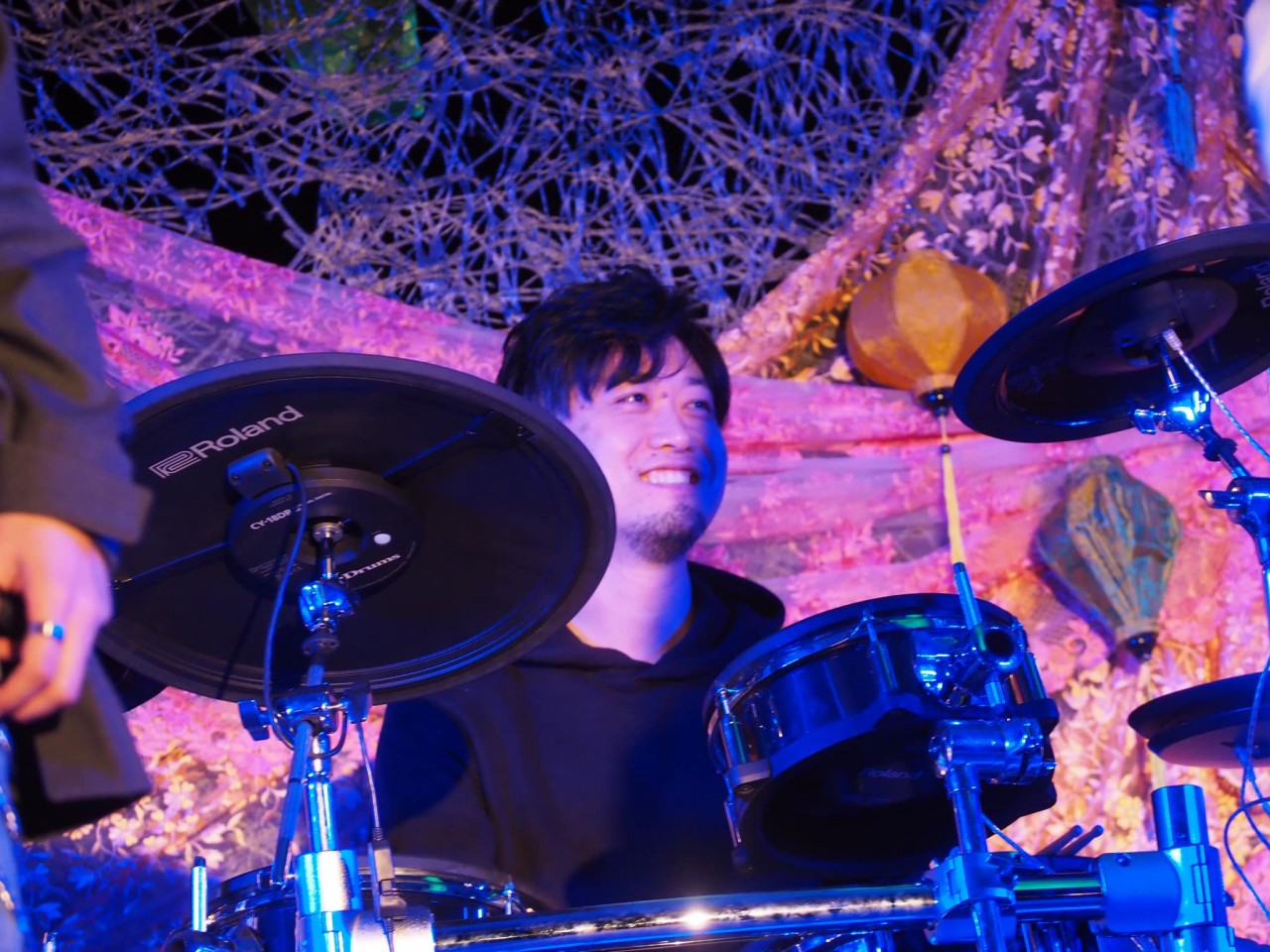 KURROCK drummer - Daisuke. Photo: Yen Nhi Nguyen Vo
"When I asked him if he wanted to be KURROCK's drummer, Daisuke had a reaction that I did not expect at all. It is apparently a great deal for him to be in a band with like-minded foreigners. I was so happy to introduce our new formation with Daisuke." KJO exclaimed.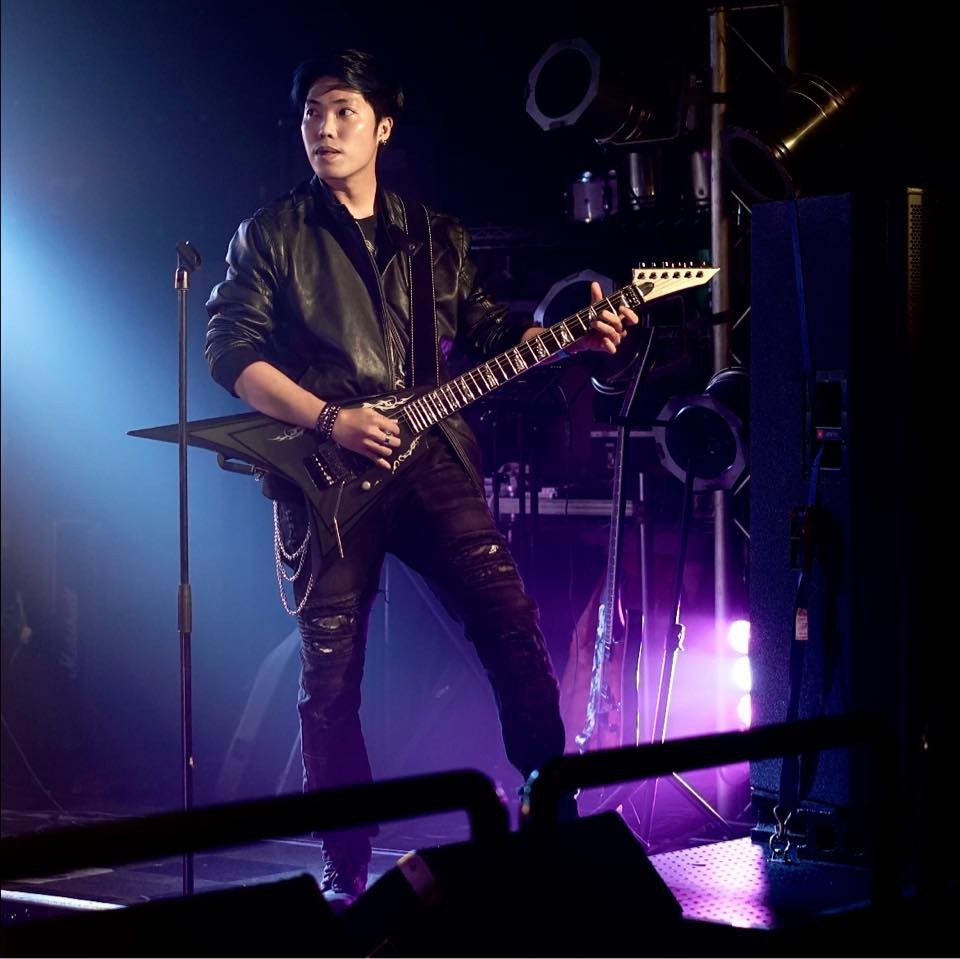 The band leader KJO is a talented producer and capable CEO. Photo: Khoi Nguyen Facebook
As for KJO, he founded a media company in 2017 after many years in the position of Cultural Attaché in Vietnamese Youth and Students Association (VYSA).
He rocked the guitarist position in music shows in both Vietnam and Japan many times, which is how he and Daisuke became bandmates.
When KJO first met TroK in 2016, the first impression that struck KJO was that he might not get along well with such a rebellious-looking kid. "I still remember the first time I met each member very well. It is hard to find like-minded people when it comes to music. There are plenty of artists out there but their passion caught my attention", he said.
Music also brings KJO, Heather and Sang together, on the same day that he met with Danna.
These Vietnamese-born musicians recalled: "We did not know we would one day form a band together, but meeting each other that way is definitely fateful.".
Plans for their album
The Vietnamese band is currently busy preparing for their biggest project yet, their debut album is projected to be out by May 2022 with ten self-composed songs.
After a lineup change in December 2021, KURROCK is completed with one keyboardist/guitarist, one bassist, one guitarist, one drummer and two lead vocalists. The band wowed fans with KJO's guitar riffs, Sang and TroK's rap lyrics and Danna's arrangements, showing the endless charm of multi-talent members.
Now that it has been more than a year since their debut, KURROCK begin their ascent into stardom as they get more and more chances to perform original songs. These musical souls have a big dream to rock the world with their powerful vocals, frantic storytelling and melodic instrumental flows.
"We love self-composing and self-producing more than anything. We try to incorporate the Vietnamese-Japanese concept in many ways, in lyrics, or languages, or instruments, even visuals like the music video and the song titles," said KJO.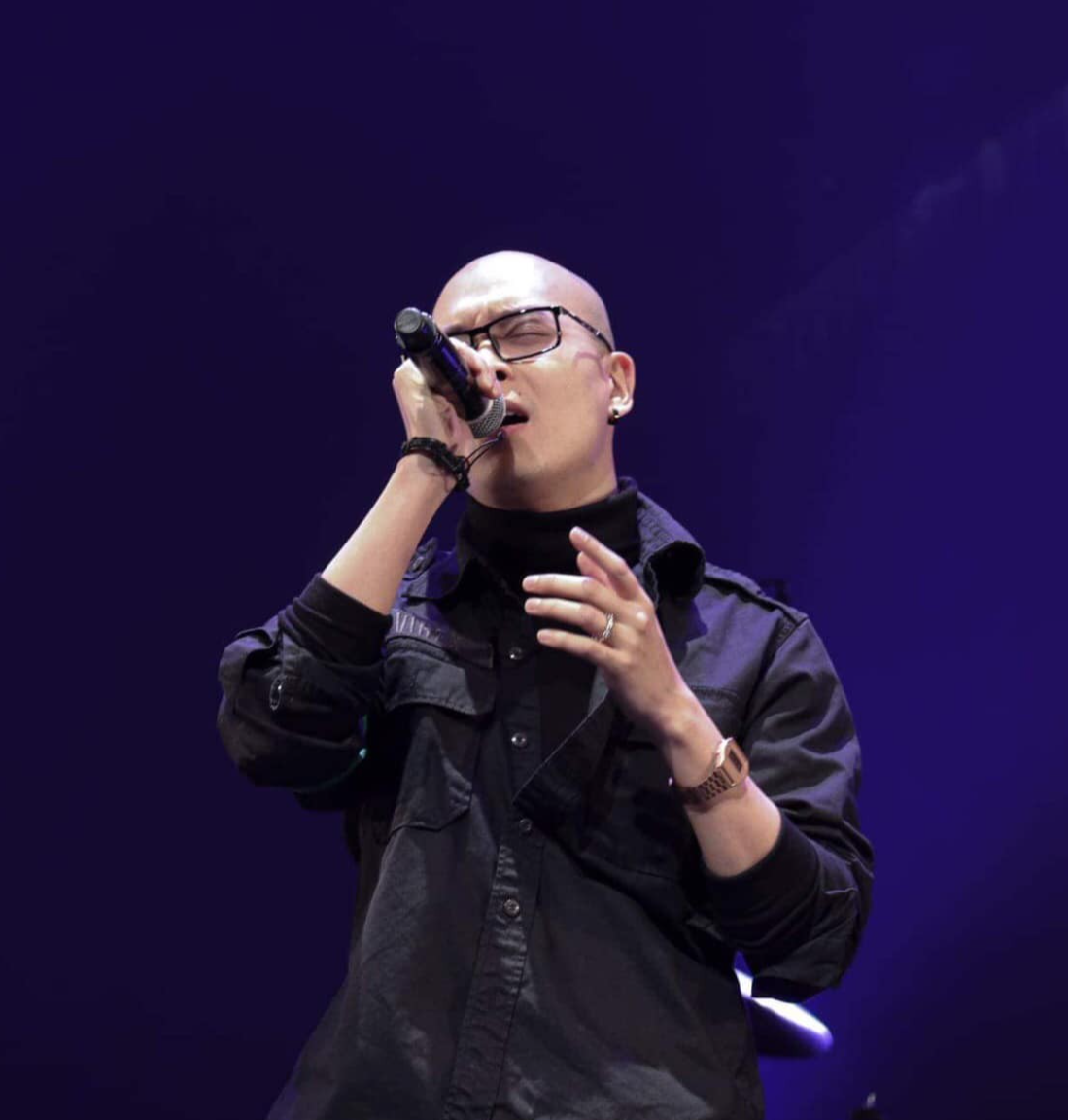 Rock singer TroK is 31 years old. Photo: Vu Trong Khanh Facebook
The lead vocalist TroK seems to have a love-hate relationship with the song writing process: "From time to time I find it hard to share my ideas. I wonder is it too old-school? Too hard to understand? But my bandmates helped out a lot. We spend time listening to each member's opinions, to understand their musical point of view. I feel less like a grandpa because I am still able to relate to our youngest member who is 8 years younger than me. We were really inspired by each other and by all of those things while being in KURROCK."
The introspective, heart-in-hand anthem of youth
On Dec. 11, KURROCK gave their all on the stage of Vietnam Festival 2021. The live performance this year is especially meaningful for KURROCK because this is their second time performing in the event but their first time playing original songs in front of a large audience. In particular, there were 3 songs: Mộng, Redemption and Xanh. Here is what to expect before your first listen.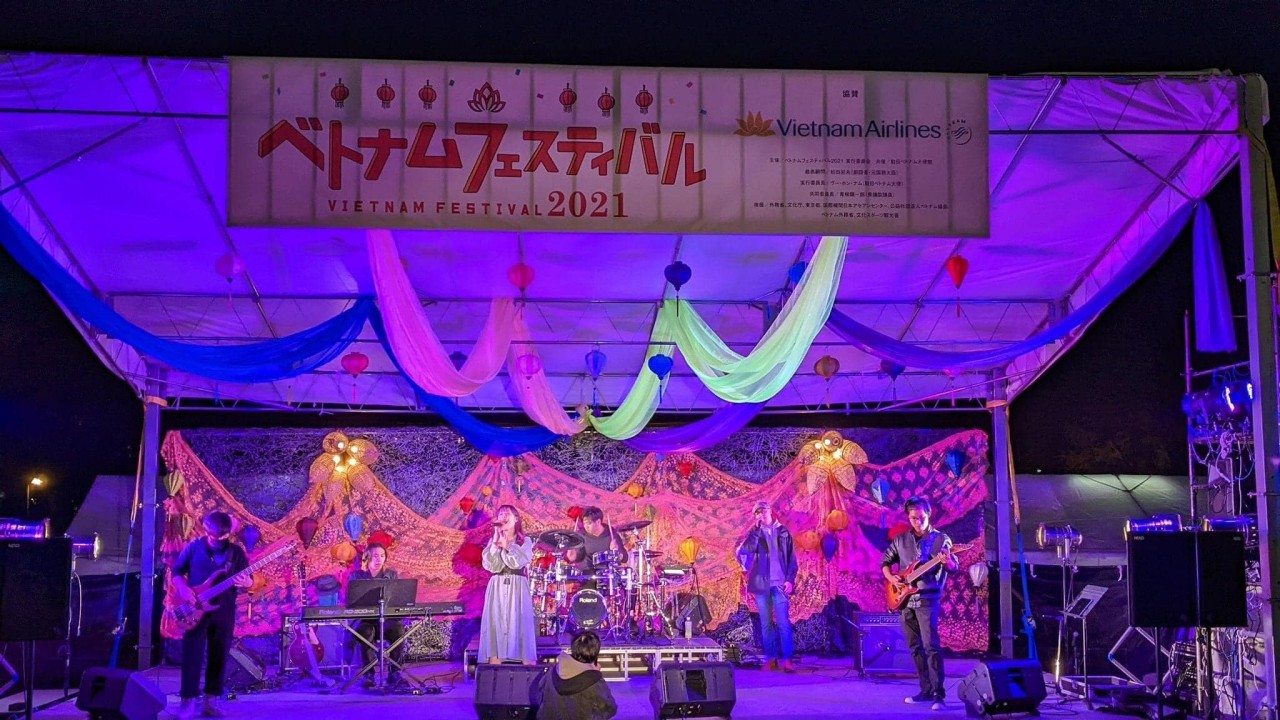 KURROCK on the stage of Vietnam Festival 2021. Photo: KURROCK
"Mộng" ("Dream")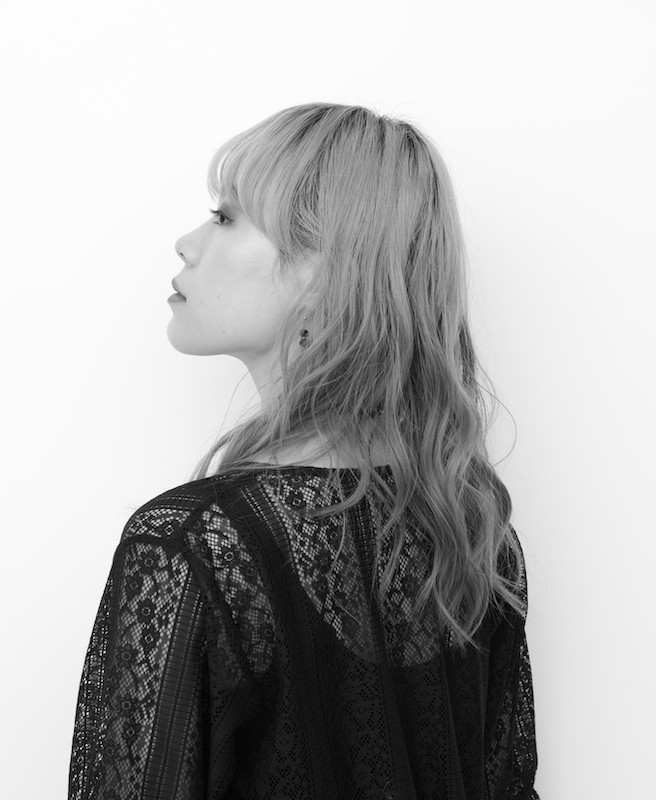 Heather finds her inspiration from living in Japan as a foreign female singer. Photo: Dieu Hang Facebook
"Mộng" ("Dream") by Heather is her interpretation of a world where she was stuck in her dreams before finally making them become reality. In this self-empowered number, the young artist talks about how she felt in the first days on a foreign land, dreaming to make it big. "I based the song concept on the double-meaning wordplay of the word "Dream". I had always wanted to pursue music but there was a constant fear of failure that held me back. I once thought it would be the best if a dream stayed a dream but joining the band was my wake-up call. I finally faced reality and came to understand that I can overcome anything if I stop dreaming and actually start working," shared Heather.
"Redemption"
TroK and Danna's "Redemption" is a moody tune with a classic rock style. True to its title, Redemption is a notable manifesto in sound and meaning. "Perhaps the concept of the song is influenced by the many fiction and fantasy films I love. About the meaning, I want to talk about self-reflection of the miserable times when I was guilty of the choices that I made, like when I forced myself to fit in or to live a lie. Since I suffered from those choices, I must beg my soul for forgiveness. The song is like me saying my prayers." said Danna.
"Xanh" ("Azure")
With "Xanh" ("Azure"), the composers – TroK and Danna – want to reach out to their younger selves, whom they referred to as "greener". The meeting between your younger self and your current self is like a promise many once made yet not everyone can keep.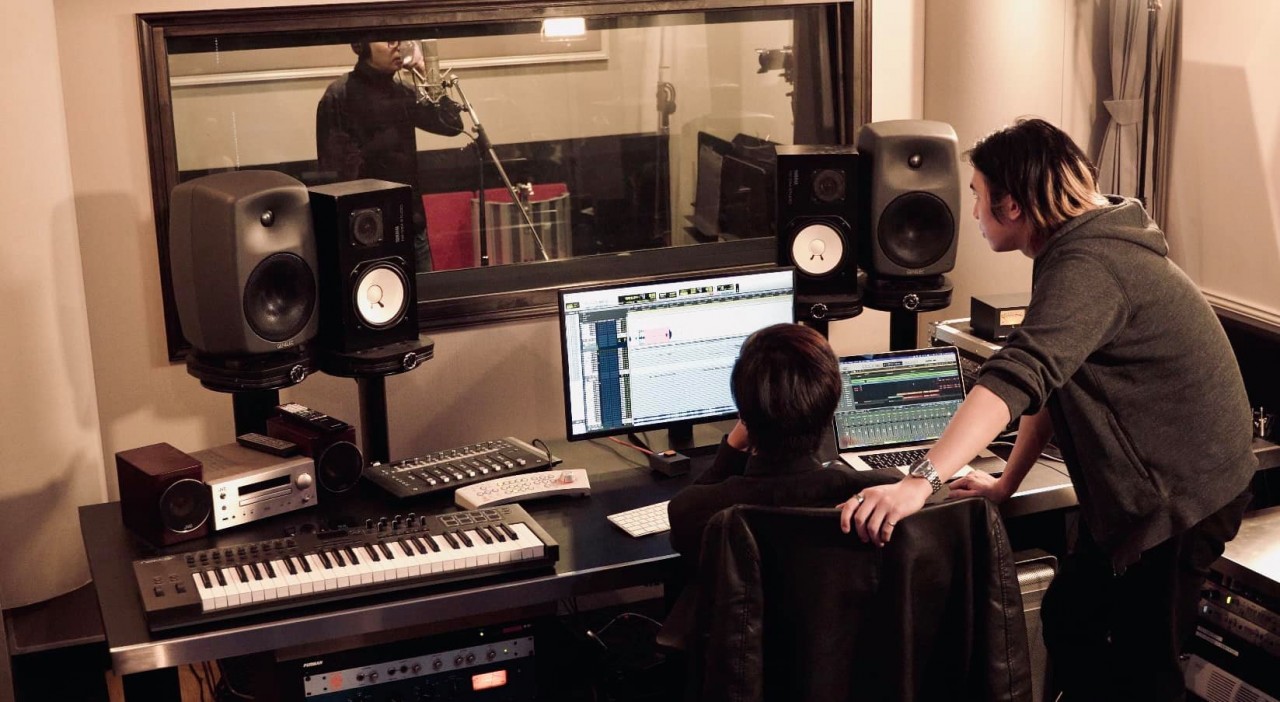 The band face many challenges producing in Japan, especially the cost and quality so they also work with Vietnamese musicians to make music. Photo: Khoi Nguyen Facebook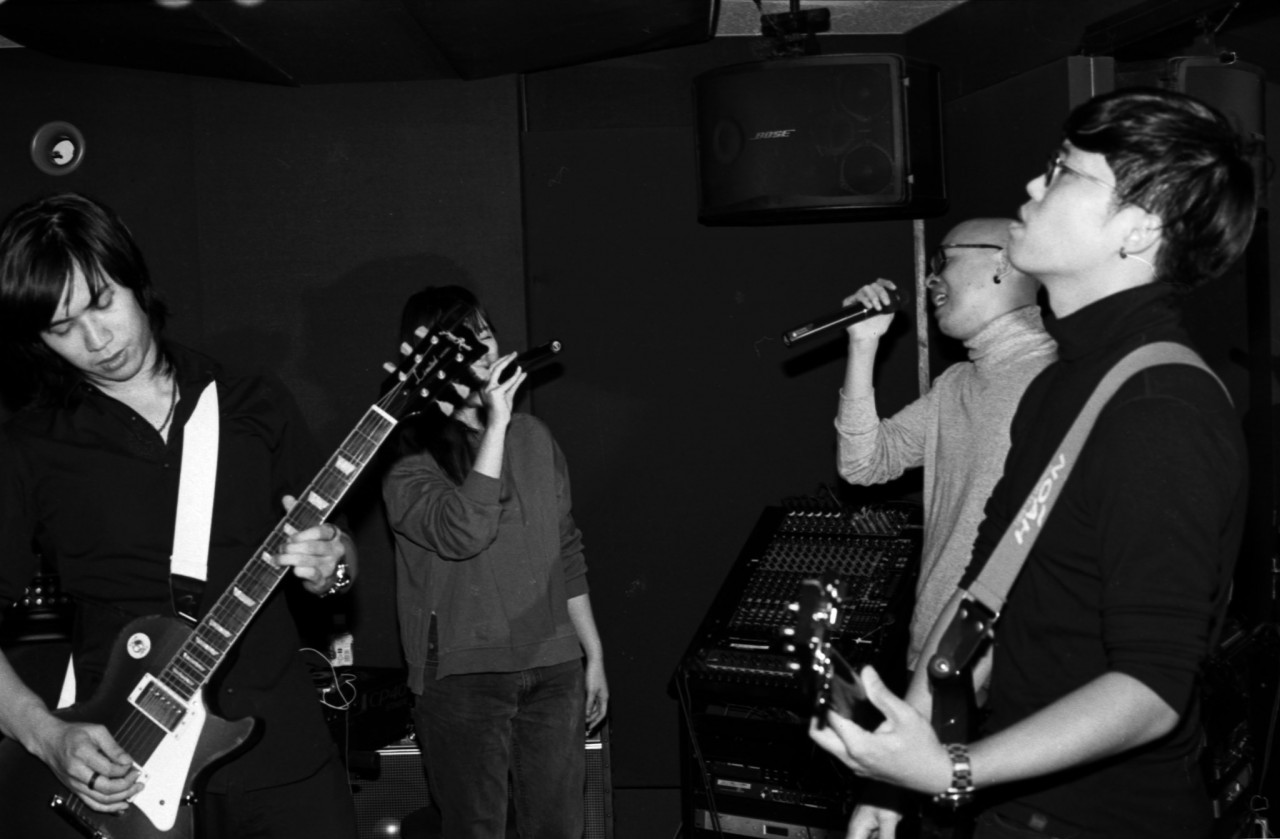 KURROCK in the studio. Photo: Dieu Hang Facebook
By looking at their budding discography, the band's goals become clear. To them, success is not measured by fame or power but creativity and freedom.
Black is the most positive color
The future holds big opportunities for the band. "We are still figuring it out as we go. Since we are self-made, everything we put out is made with our own hands, like what to name the soundtrack, where to rehearse, where to promote, how to connect with the media and get the words out, etc. We will do everything to put out the best possible quality of music." said the band leader with big smile.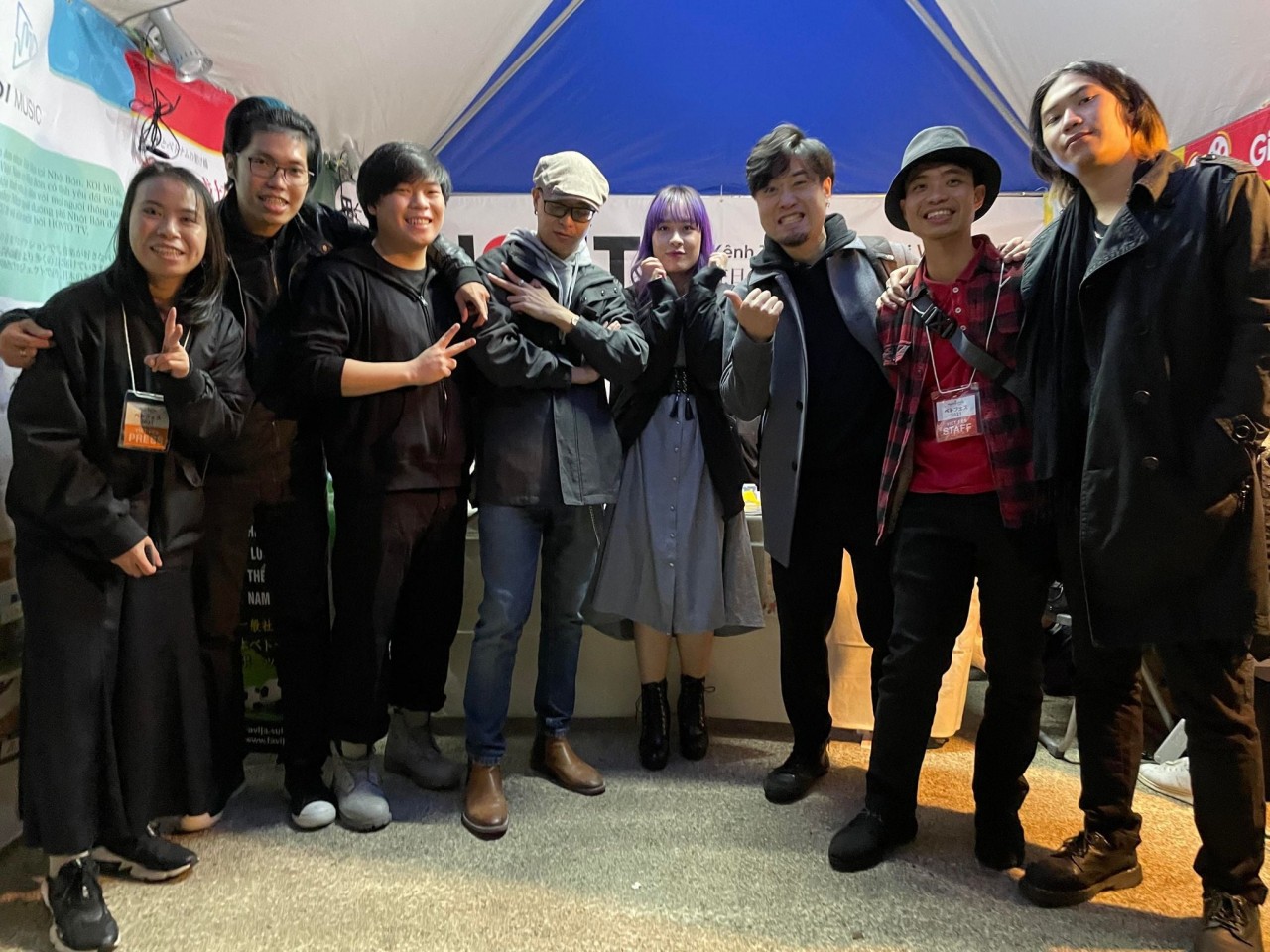 The band and friends after their performance at Vietnam Festival. Photo: Dieu Hang Facebook
Danna is especially meticulous about the quality of their songs, he cannot count how many times he feels frustrated when the outcomes do not match his expectations. He shared: "We do not have it easy so having our own studio helps us out a lot. Because we are such a new band, we have to go through many troubles to produce our own songs, to release demos with no producers, no professional mixers. It is never as easy as one might anticipate."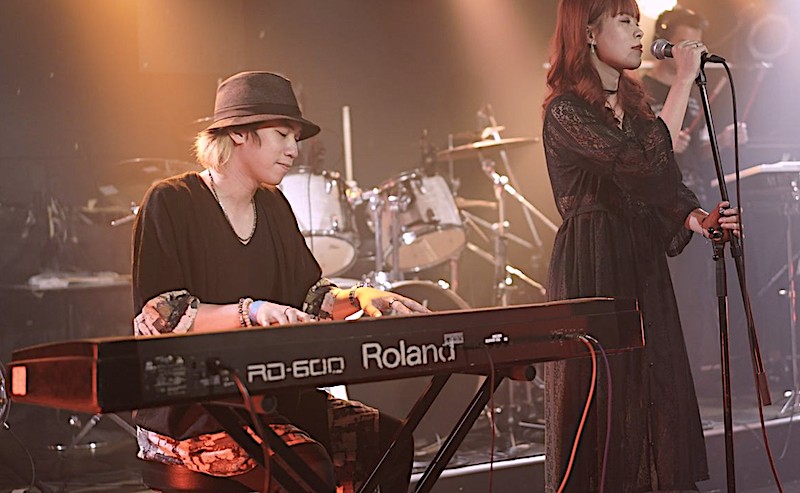 Their live performance in Tokyo. Photo: KURROCK.net
"There is no better feeling in the world than seeing the fan's reactions when listening to our self-composed songs," recalled Heather. "After performing covers for a long time and now finally singing what we wrote, the feeling is really different. It really feels like we have made it.".
What they have been releasing so far is but the tip of the iceberg for these young artists, whose forthcoming debut album should be expected within the next year. Fresh, edgy and sharp, the name KURROCK hopes to steal the show as the biggest Vietnamese band in Japan and then maybe, the world.