Vietnamese abroad never forget love for homeland
Ho Chi Minh City People's Committee Vice-Chairman Duong Anh Duc, says the city will always want overseas Vietnamese to stay connected and contribute to their motherland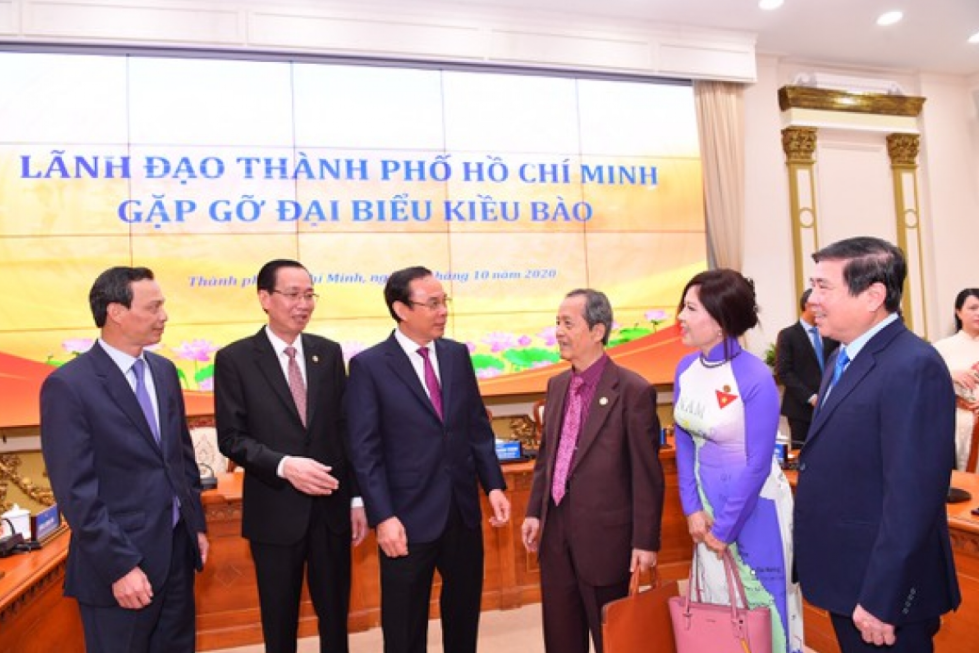 Photo: VOV
Solidarity towards the homeland
No matter where they live, what they do, or how difficult their circumstances, it has always been a precious tradition of overseas Vietnamese people to look towards their homeland, while hoping to participate in building and defending it.
Right from the early days of the revolution, under the guidance of Uncle Ho, their has been a movement of proud overseas Vietnamese patriots, be it in France, Thailand, Laos or beyond.
This movement has always summoned members of the diaspora dreaming of their homeland. During the years of fighting for national independence and reunification, Vietnamese citizens living abroad gave incredible support, both financially and mentally, participating in movements to oppose the war in Vietnam, while motivating the people of other countries to support Vietnam and its reunification.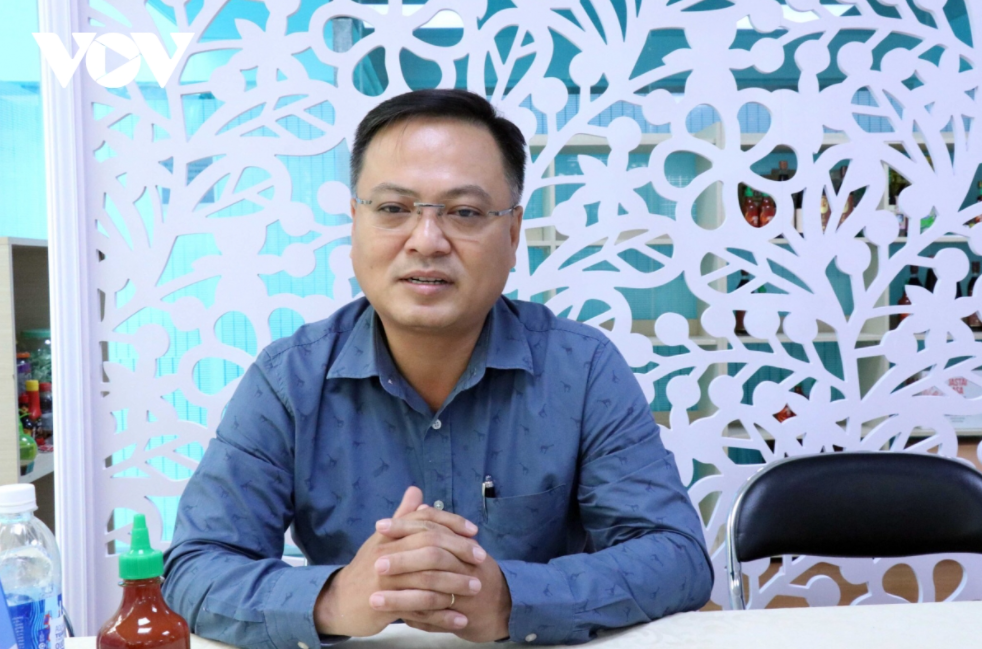 Mr. Le Ba Linh, Link Nature Power Joint Stock Company founder. (Photo: VOV)
During the Doi Moi period, overseas Vietnamese raised their voice, persuading many countries to remove embargoes and establish diplomatic relations with Vietnam, while participating in the fight to protect Vietnam's sovereignty over its sea and islands. Such moves helped to secure territorial integrity, alongside contributing economic resources and knowledge to develop the homeland.
Le Ba Linh, founder of Link Nature Power Joint Stock Company, and a Vietnamese in Thailand, said that in 1960, his father was one of the overseas Vietnamese in Thailand who swiftly followed Uncle Ho's call to return to Vietnam and participate in the country's construction.
Linh and his family have now built a career in his hometown over more than two decades. His company was selected by the Ministry of Industry and Trade as one of the sales support units for Amazon in 2018. By April 2020, his company's products had reached Amazon's top 1.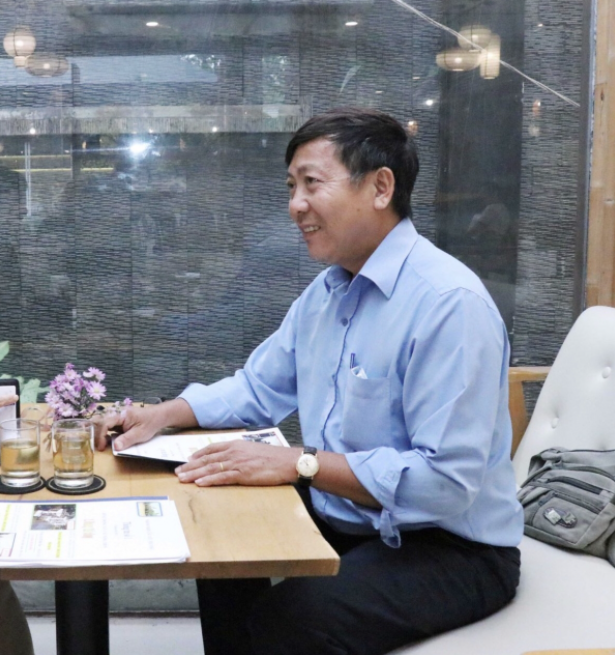 Mr. Vo Thanh Son, Vietnamese in Belgium. (Photo: VOV)
Standing side by side with the country's development
Many activities have been created to connect and utilize the resources of overseas citizens. Vietnam in general, and Ho Chi Minh City in particular, have received the practical and efficient support of the Vietnamese diaspora in many fields, contributing to the country and city's all-round development.
The dedication and enthusiasm of young intellectuals and scientists are much appreciated. Ambassador Luong Thanh Nghi, deputy chairman of the State Committee on Overseas Vietnamese, said that every year, about 500 Vietnamese experts and scientists from abroad return home to teach and work at universities and research institutes.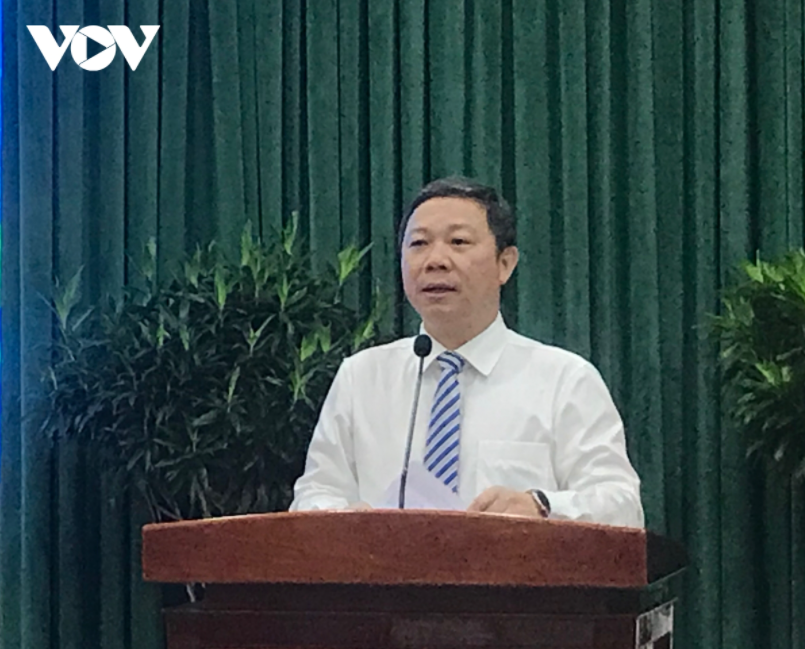 Ho Chi Minh City People's Committee Vice Chairman Duong Anh Duc. (Photo: VOV)
Of the 5.3 million Vietnamese living abroad, about 600,000 have university and postgraduate degrees. According to Ambassador Luong Thanh Nghi, this is an invaluable resource in Vietnam striving to become a high-income country by 2045, the 100th anniversary of the country's establishment.
Vo Thanh Son, a Vietnamese in Belgium, said that most overseas Vietnamese were very positive about the country and its achievements, particularly regarding its open policy and stable economic growth, especially the country's excellent response in controlling the coronavirus.
Acknowledging the contributions made by the overseas Vietnamese, Ho Chi Minh City People's Committee Vice Chairman Duong Anh Duc said that the city always wanted overseas Vietnamese to stay connected to and contribute to economic development. In 2021, to continue to pursue the dual goals of preventing and combating the Covid-19 pandemic while still developing socio-economically, Ho Chi Minh City and Vietnam need to utilize many resources, constantly innovate, and respect the cooperation of Vietnamese living overseas. The invaluable contribution of all Vietnamese throughout the world shall never be forgotten.