Vietnamese American concerned about the risk of post-election violence
Many Vietnamese American voters expressed concern over the risk of an outbreak of violence after the results of president election announced.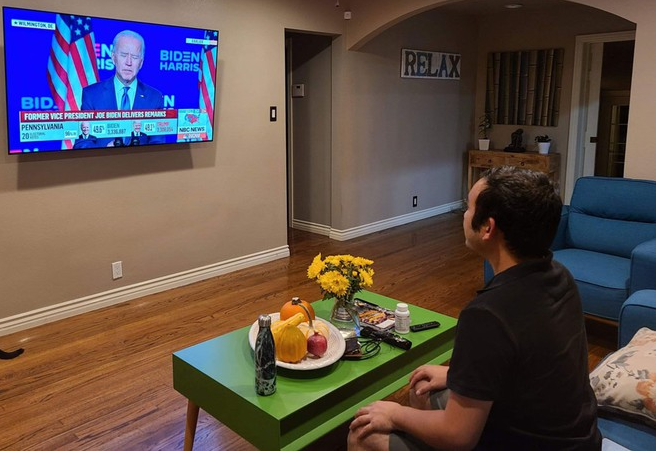 Mr. Tuyen Nguyen from Orange County (California) is watching Mr. Biden's speech. (Photo: Thanh Nien)
"All eyes were on the state vote count predictions updated every minute on television and news sites," said Jason Doan, a Vietnamese voter living in California, in an interview with Thanh Nien.
In the city of Phoenix (the "battlefield" state of Arizona), dentist Uyen Nguyen said her family was eagerly waiting for the results of the vote count. Arizona witnessed a close comparison of each vote between President Trump and his rival, former Vice President Biden. "During the past few days, everyone was talking about voting," shared the dentist.
The family of Ms. Le Nga (California) was in "anxious" waiting for the new US president. "We were waiting on suspense on election night. After that, we continue to nervously follow the news to update the latest situation, the latest developments, the comeback of the counted votes," she shared.
Brian, a young Vietnamese-American who works in the banking sector and lives in San Francisco City (California), said: "I have been looking forward to the presidential election for the past few days, but I was not hasty. I am happy with both candidates, as long as the new president must take concrete measures to solve the problems facing many Americans, especially the Covid-19 pandemic that is making millions of people unemployed".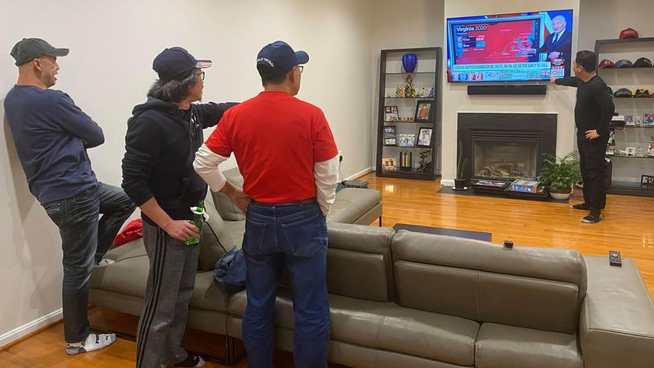 A group of Vietnamese voters gathered to watch the US election report in the city of Springfield (Virginia, USA). (Photo: Thanh Nien)
After the election day on November 3, many cities witnessed a wave of protests in favor or against both candidates. Many companies, shops, and restaurants in the center of Portland City (Oregon) use wooden boards to reinforce their doors to prevent riots.
"My family has a party with our friends watching the US presidential vote on the night of November 3, expecting the US media to predict which candidate would win the race. However, based on the uncounted votes, the US media made different predictions, causing groups that support each candidate to take to the streets to protest. We just hope there will be no outbreak of violence," shared a Vietnamese voter living in Virginia.
Another Vietnamese-born living in the city of Ben Air (Maryland) said: "In recent days I have to limit going to the streets or downtown because of concerns about the risk of protests. Maryland is a Democrat state, so I think if even people take to the streets, they will protest in peace."