Vietnamese Family Business: Voice of Millennials
Looking back the history of Vietnamese business, the family businesses appeared very early but were broken due to the nation's fluctuations. Since 1986, the multi-sector economy has been recognized, but the views on the private economy have only become clearer since the VII Congress held in June 1991.
The private economy is officially considered an independent economic component with potential development and contribution to the country's overall growing. However, over the past 30 years, the private sector has faced many challenges, from the Asian financial crisis in 1997 and the world economic crisis in 2008 to domestic fluctuations.
Vietnam's private economy only really took off after the milestone in 2006 when Vietnam joined the World Trade Organization (WTO), the stock market flourished, and an easing of the mobilization of domestic and international capital to open many development opportunities for many private companies such as Vingroup, Masan Group, Techcombank, Hoa Phat, VietJet, .., while many others still keep the family business model such as Tan Hiep Phat, Minh Long, Kymdan, Biti's... for the most advantages of consensus and high concentration to make quick and timely decisions against market fluctuations.
With a 30-40 year development history, today many business families have entered the transition phase or set up a transfer roadmap for solving difficult problems: Is the next generation ready to take on the business? How do the founders transfer? What gaps are going to be dealt with by them?
In a recent Forbes Vietnam interview, modern female leaders dicussed just that. Ms. Le Thi Hoang Yen - General Director of Muong Thanh Hospitality Group, Ms. Tran Uyen Phuong - Tan Hiep Phat Deputy General Director and Ms. Vu Le Quyen - General Director of Biti's. (in the below picture from left to right) shared their thoughts about the present and future of Vietnamese businesses.
Forbes Vietnam: It is normally seen that Gen Y have their education well-trained, and find free to choose their favorite jobs. How did you decide to shoulder a family business?
Le Thi Hoang Yen: I studied for five years overseas and graduated from a university in the UK, then I chose to return home, I decided to follow the family business and found that there are many differences compared to trained professionals.
However, after the process of approaching, both learning and practicing, the company brings me many new opportunities and abundant energy to be able to maximize my potential. Although there are many difficulties and pressures, I am always motivated to gradually adapt, develop management and planning skills. Well-trained knowledge is also the foundation helping me to be ready to devote all my mind to better work and efficiency.
Vu Le Quyen: When seeing our workers on the production line, I am always inspired and curious for a desire of growing up to help them improve the working environment better. It can be said that I find Biti's ecosystem wide enough, deep enough and attractive enough for me. So, after graduating as a chemical engineer in Canada, I did not hesitate to join the family company.
Tran Uyen Phuong: I used to think of opportunities for myself in Singapore, my parents have never asked me to work at the family company. However, I decided to join Tan Hiep Phat to learn from the first ERP project for Vietnamese enterprises in the beer segment.

I started as a secretary to a marketing director, then participated in many important projects and learned a lot from Tan Hiep Phat's team, including foreign personnel working as managers in major beer and beverage companies in the world.

My father, the CEO, did not reserve a position for us at Tan Hiep Phat. Despite well-trained background, I would not accept an available position if I do not deserve it or not like it. I love and choose the job that suits my forte; Tan Hiep Phat accepts me because of my effort and contribution to the company's development.

Forbes Vietnam: Does your family company make you advantageous or pressurized for your commencement in a successful and reputed entrepreneur?

Le Thi Hoang Yen: To be precise, it was one of the great pressures for my first profession. At that time, I was only 26 years old, taking a responsibility of a general manager in the largest hotel chain in Vietnam. I was not only pressured by a huge workload but also the great expectations of my family, especially my father.

Vu Le Quyen: There are both advantages and pressures. The advantage includes the system, an available business model and we do not need to build it from scratch. However, the big pressure is how to renew yourself every day, how to innovate and improve to help the 1000-person company operate effectively and each person finds happier to work? That's always been a question on my mind.
Tran Uyen Phuong: Tan Hiep Phat has too much work to do for making the founder's vision and mission become true, with an aspiration for Vietnamese businesses to win a position in the region.
I do not think about advantages or pressure, the biggest thing is that I myself pursue the pride of not giving up and always nurturing the fire of aspiration to continuously develop, maintain our position in an ever-evolving market.
I am proud of Tan Hiep Phat for overcoming many difficulties and maintaining its reputation as one of the market leaders over the past three decades. Tan Hiep Phat team will still try their best with the motto "today must be better than yesterday but improved by tomorrow."
Forbes Vietnam: In your opinion, what are the biggest differences between the two generations (yours and your parents)? What strengths and weaknesses can each support each other?
Le Thi Hoang Yen: Of course, generations have different views and thoughts, but in my family, it seems be no big gap, especially for the group's development orientation. Sometimes the differences can complement mutually, helping me be aware of things more fully for more solid steps.
Vu Le Quyen: My parents' generation grew up in the war, commencing from a true zero, so they had to make a lot of effort, strive a lot to build a company, serve the community and the country. My father always puts discipline first, pressurize on everyone for more improvement. Therefore, the company has a disciplined and professional operation system. My mother is diligent, patient, disciplined and creative to make quality products. She always considers product quality at first and constantly improves her work.
Tran Uyen Phuong: Normally, family companies are paid attention and wondered for the relationship between these two generations running the business together, but it is found that there is no generational distinction in Tan Hiep Phat. No any worry who you are and what your position is, you are confirmed and recognized by your ability and work efficiency.
The young are passionate for learning new things, good at using new technologies and new systems, but prudence, and comprehensive assessment at all aspects are strengths of experienced people.
In fact, at Tan Hiep Phat, my father is older yet active person in the process of digital transformation, technology application, and innovation in business. On the contrary, many young employees are always careful and strict in risk management and product quality management.
I always see my father a model of inquisitiveness, a "warrior" working non-stop, and ready to overcome all difficulties. He is like a "magnet" that attracts me to excitedly work with him.
Women in Business
With more than 35% of its leaders being women and both successors being the founder's daughters, Tan Hiep Phat confirms its viewpoint of no gender distinction at work, everyone is evaluated based on their desires and abilities.
April 15, 2023 | 17:25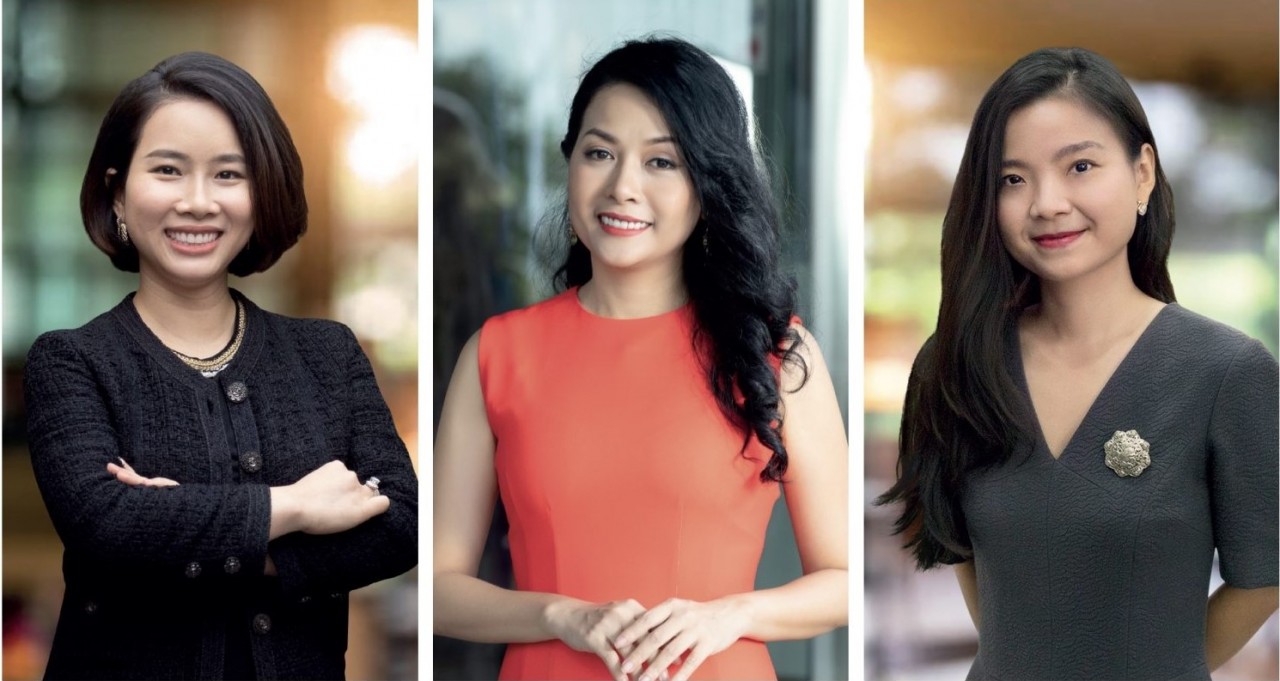 Women in Business
Looking back the history of Vietnamese business, the family businesses appeared very early but were broken due to the nation's fluctuations. Since 1986, the multi-sector economy has been recognized, but the views on the private economy have only become clearer since the VII Congress held in June 1991.
March 11, 2023 | 13:37