A bookstore owned by overseas Vietnamese
Established in March 2021, the Vietnamese book store that has a humble name of "Bookaholics" now has 7 stores in Europe and a newly-opened one in Canada.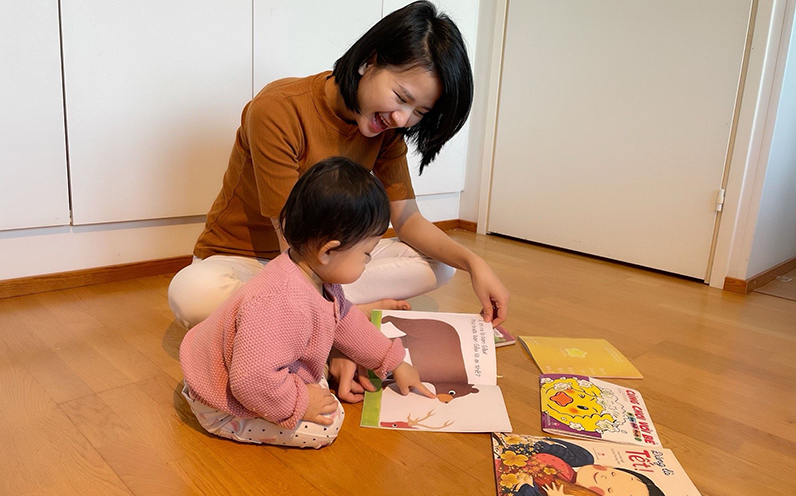 Founder Quynh Hanh and her daughter. (Photo: Nhan Dan)
The Vietnamese bookstore is a project launched by 5 Vietnamese women living in Finland, France, Sweden, Norway, and Germany. Though they live in different countries, they have things in common: a passion for books and a desire to teach Vietnamese to their children, who are raised abroad, as well as to solve the difficulties when finding Vietnamese books for Vietnamese people in foreign countries.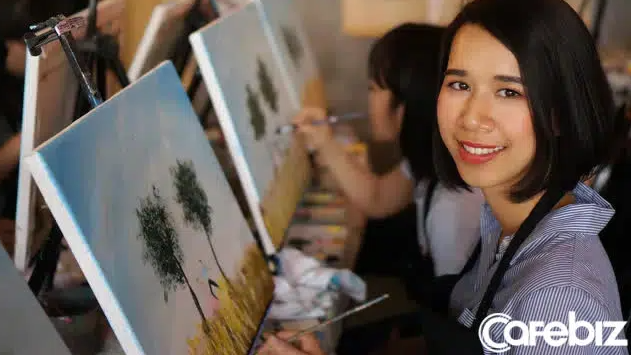 Ngoc Linh, a member of the group who is now living in Sweden. (Photo: Cafebiz)
A Vietnamese bookshelf in a foreign country
Quynh Hanh, who lives in Finland came up with the idea of the "Bookaholics" store and was enthusiastically supported by Ngoc Linh (who lives in Sweden), Thu Ha (Norway), Thu Mai (France), Quynh Trang (Germany). From Finland, the bookshelves gradually arrived in Sweden, France, Norway, Belgium, UK, Germany, and then Canada.
The books reach their buyers 2-3 weeks after being ordered, depending on whether the buyers want to go to the store and get the books themselves or to have the books brought to their houses. Some books are available at the store so that readers can visit and choose their favorite books.
"Bookaholics" also has Vietnamese books that are accessible to readers in Europe and books that write about Vietnam, which eases homesickness and helps children growing up far from Vietnam to understand more about their homeland.
The store also has books that are trending abroad and have been purchased and published by Vietnamese publishers, helping the Vietnamese quickly catch up with the international reading trend without facing language barriers.
Not only bringing Vietnamese books to overseas Vietnamese and introducing books that are internationally trending, the "Bookaholics" group also founded a forum called "Vietnamese bookshelf" to connect book lovers. Only two months after its launching, the forum now has 1,500 members, who are Vietnamese living all over the world.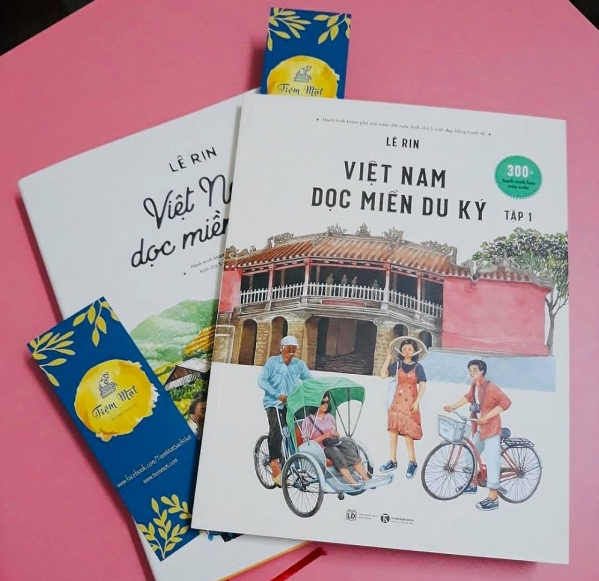 Books introduced in the store. (Photo: TG&VN)
Reading in quarantine days
This May, members of the "Bookaholics" store fondly hold a book review minigame named "Reading in quarantine days".
It has been more than a year since the pandemic started to turn Vietnamese people's lives upside down. Being isolated because of lockdown orders, their chances to return to Vietnam seem farfetched. For more than a year, the lives of overseas Vietnamese everywhere have seen big changes. Books can help them find balance in difficult circumstances caused by the pandemic such as losing their jobs, being isolated, having to stay at home.
Through the game, the group also introduces readers to books on all topics that can help release stress and uplift mood.
Due to the Covid-19 pandemic, the bookstore of 5 Vietnamese women faced many challenges, from late shipping to loss of books. Fortunately, the shop's customers are sympathetic and happily accept the shop's apology.
Though facing lots of difficulties, the shop always finds ways to solve and try to bring the project to other continents outside Europe. The group wants to establish stores wherever the Vietnamese live, wherever there's a need for Vietnamese books.
Quynh Hanh shared that the shop's books always came from reputable sources and reputable publishers. She hoped that the project would take the Vietnamese language to reach as many overseas as possible, preserve the beauty of the Vietnamese language in the heart of the overseas.