GNI improves water condition for 176 households in rural commune
In order to support local people to meet their basic needs of clean water, the Korean non-governmental organization Good Neighbors in Vietnam (GNI) has upgraded the water system in Sun and Nam hamlets, Xam Khoe commune, Mai Chau district, Hoa Binh province.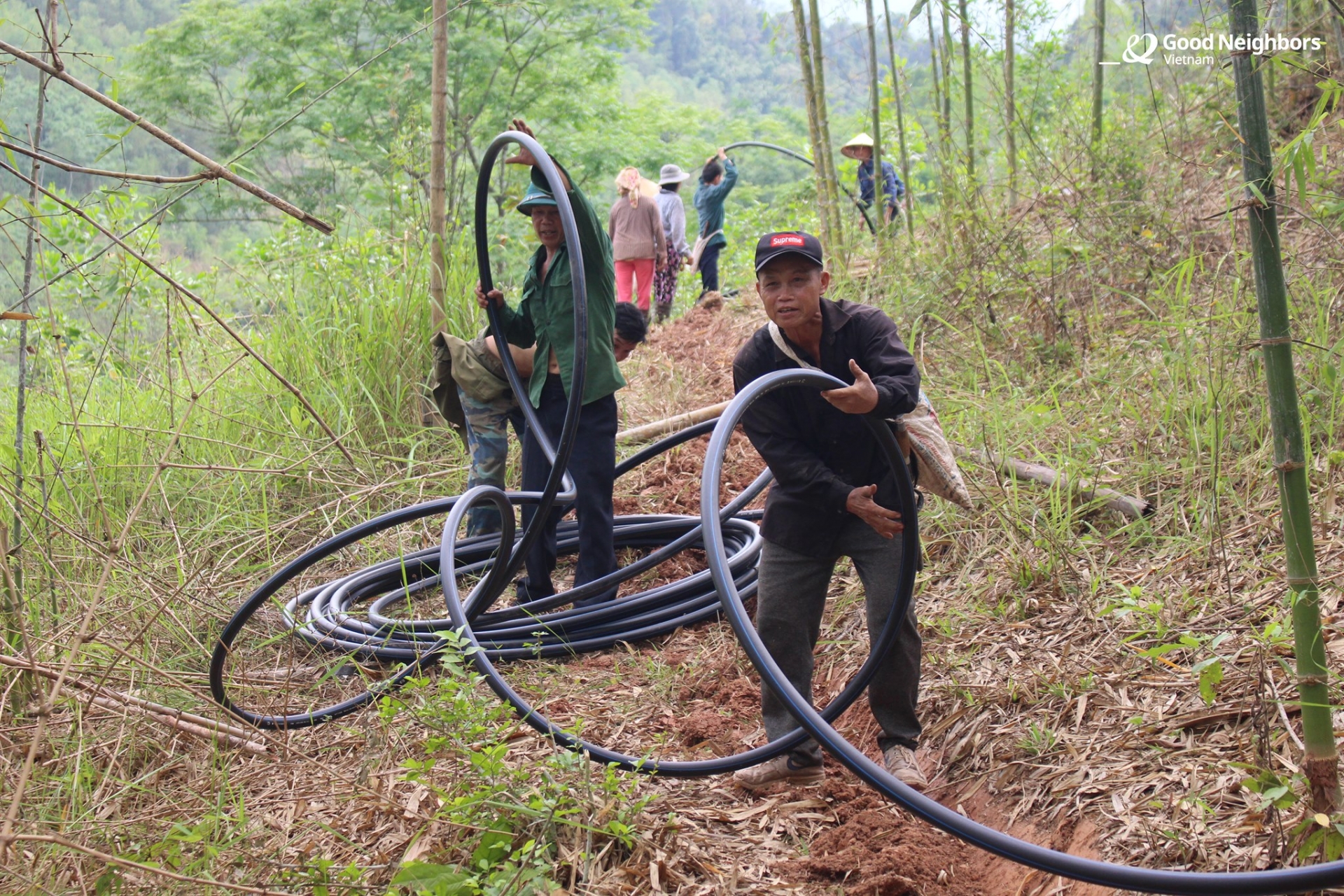 The water system enhancing sustainable public access to clean water and rural sanitation. Source: GNI Vietnam
After more than two months of implementation, by May 2021, the construction of the upstream water filter tank and the installation of the water pipeline system from the upstream filter tank to the total water tank have been completed and officially put into use, Vietnam Times reported.
These two self-flowing water systems have provided domestic water for 176 households in Sun, Xuan Tien and Nam hamlets in Xam Khoe communes.
In addition, in the project area of ​​Mai Chau district, GNI also conducted communications programmes on sanitation such as supporting households to build standard toilets, gifting garbage containers as well as upgrading the waste treatment system in Mai Chau district. Through these activities, GNI hopes to ensure the health and improve the quality of life for local people.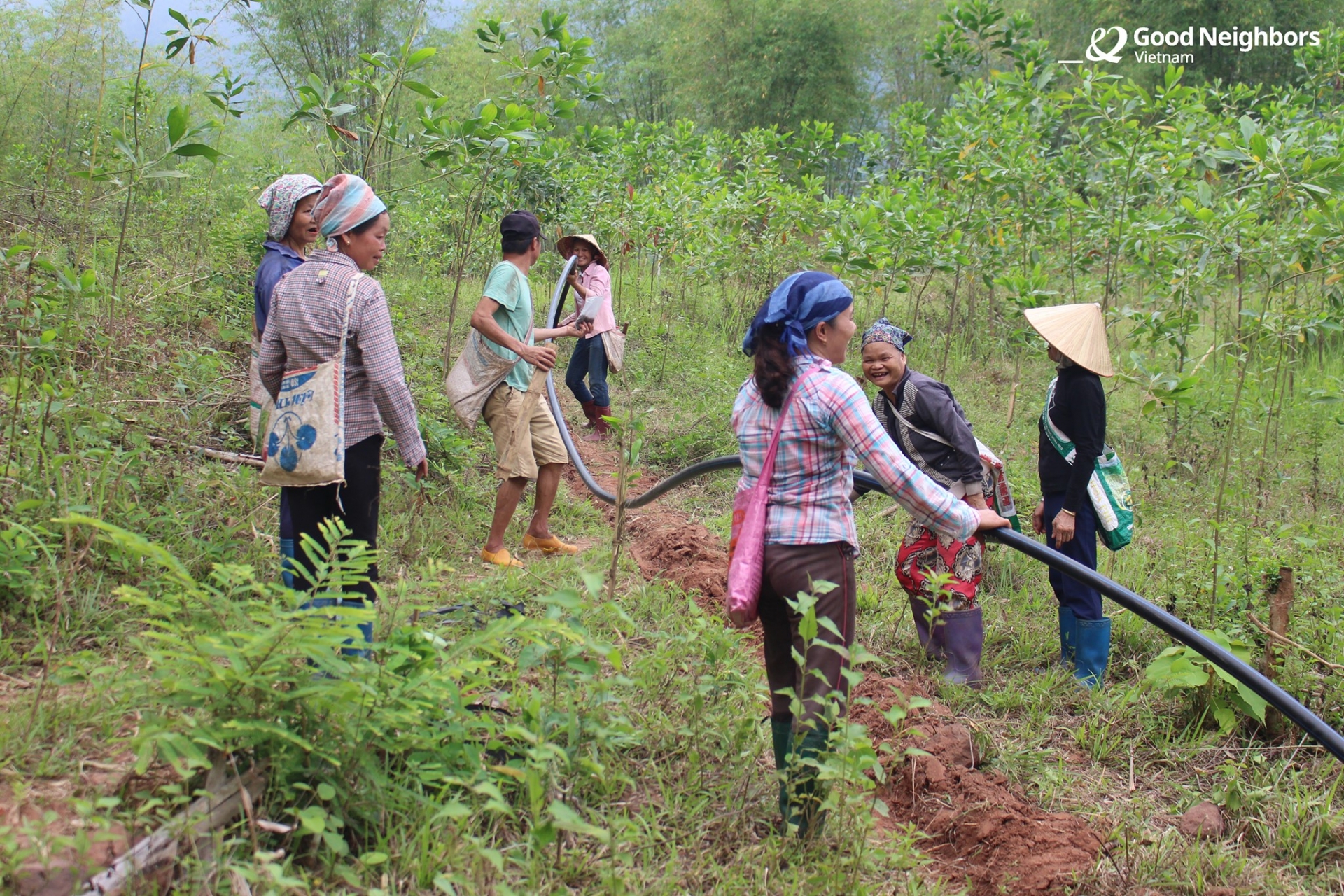 The program of the clean water and environmental sanitation has actively contributed to improving the living conditions, the health, the quality of life and the rural environmental sanitation for people.
Previously, from April 14-24, GNI organized the Good Puppet Show program and Child Self-Protection Capacity Building program at 13 primary school schools in Quang Binh district, Ha Giang province. The activity attracted the attention of 5,287 students, of which 3,119 students in 1, 2, 3 grades participated in the Good Puppet Show program and 2,168 students in grades 4-5 participated in the Child Self-Protection program.
Within the framework of the Hope Letter project, GNI will continue to bring educational programs on self-protection and child abuse prevention to students in Hoa Binh, Tuyen Quang and Thanh Hoa provinces.
Good Neighbors International (GNI) is an international humanitarian non-governmental organization that carries out community development projects worldwide. GNI Vietnam is an organization for children, which has been implementing programs of sponsorship, education, child protection, health, clean water - sanitation, and income generation, among others.
GNI has carried out the Rural Development project in Mai Chau district (Mai Chau CDP) since 2011, main project sectors including child sponsorship, education & protection, health, water and sanitation, income generation and capacity building./.