Stranded Vietnamese in Uzbekistan to be brought home soon
Vietnamese authorities and the Embassy of Vietnam in Russia that is also in charge of Uzbekistan are working closely with host authorities to bring Vietnamese citizens in Uzbekistan home as soon as possible, said Foreign Ministry spokesperson Le Thi Thu Hang.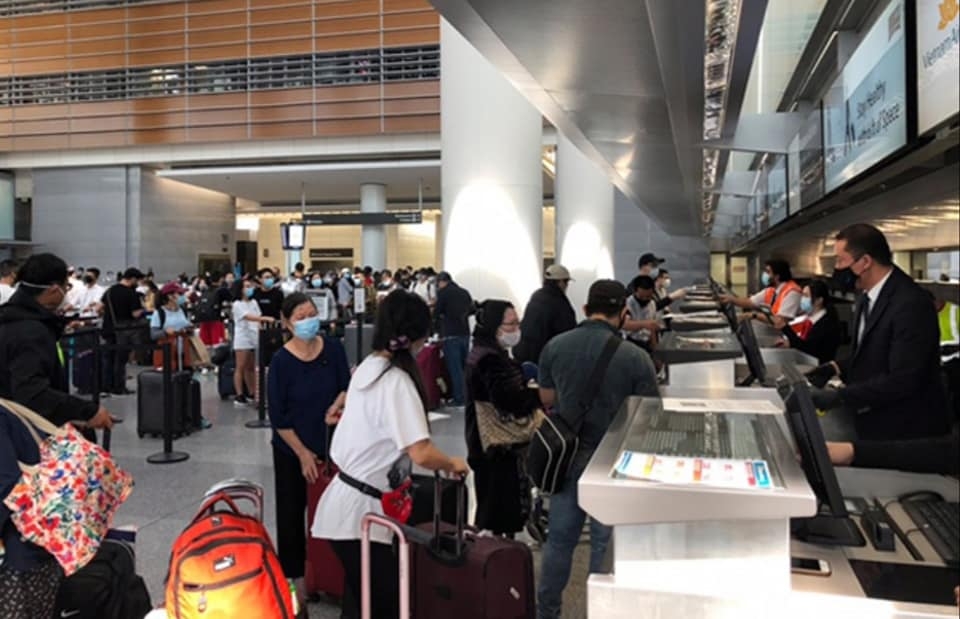 On August 19 and 20, Vietnamese authorities and representative agencies in the US, Vietnam Airlines and US authorities worked together to bring back home the citizens from San Francisco Airport. Source: Vietnamese Embassy
Hang made the statement in reply to queries from reporters during a regular press conference in Hanoi on August 20.
Earlier, in late July, the Vietnamese Embassy in Russia received a letter by representatives of 226 Vietnamese employees who are working for China Petroleum Jili Chemical Engineering and Construction Co.,Ltd (JCC) in Karshi city, Uzbekistan.
In the letter, the workers said they are facing difficulties in daily activities, working and COVID-19prevention and control, and called for help from the embassy to soon return home.
Right after learning about the information, the Consular Department under the foreign ministry coordinated with the embassy and the company that sent the workers to Uzbekistan to clarify the case.
The Ministry of Foreign Affairs also held a working session on July 24 with relevant ministries, agencies and the company that sent Vietnamese workers to Uzbekistan to discuss measures to support and bring the stranded labourers home at the earliest possible time.
Over the past few months relevant agencies have arranged many flights to bring Vietnamese citizens home.
On the same day, more than 340 Vietnamese citizens have returned home safely from the United States and been quarantined upon their arrival at Noi Bai International Airport in Hanoi.
The passengers included children under 18 years old, workers with expired visas or labour contracts, the elderly, the sick, stranded tourists, students who have finished their learning but lack accommodation due to dormitory closure, and those living in difficult circumstances.
Vietnam's representative agencies in the US actively assisted the citizens, many of whom had to move from distant places. They also sent their staff members to the airport to directly help them complete boarding procedures.
Security, safety and disease prevention measures were seriously carried out during the flight.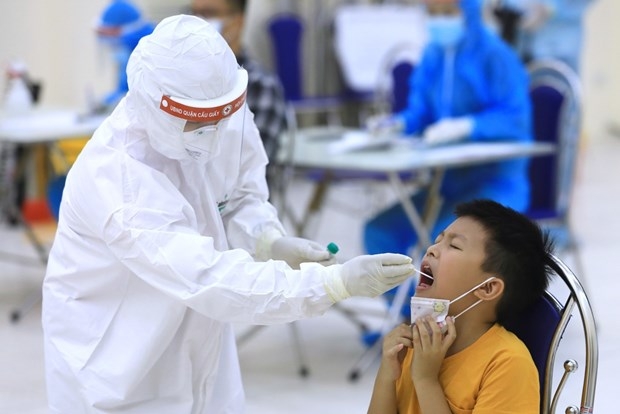 A health worker of Hanoi's Cau Giay district takes a throat swab from a boy recently returning from Da Nang for COVID-19 testing. Photo: VNA
Vietnam reported 14 new COVID-19 infections on August 20 evening, including 12 in central Da Nang city and nearby Quang Nam province, and two imported cases.
More than 83,000 people having close contact with confirmed cases or arriving from pandemic-hit regions are under quarantine at present./.